There's one way that is guaranteed to take your event to the next level: providing live music. Music brings everyone together, gets us feeling good physically and mentally, and brings smiles for miles. Let's go over some types of bands and music befitting for any audience.
Laid Back
Everyone can agree that there's nothing like a mellow, comforting, and relaxing band playing while you are sitting poolside or beachside. Even if you aren't necessarily at a pool or a beach, the music you are imagining is perfect for the ultimate chill vibes. This is also the ideal type of music for a Hawaiian or beach-themed event.
However, if you're having your party in the dead of winter, there is still plenty of laid-back music that can match up with your theme. Some of the most enjoyably relaxing music is Rhythm and Blues. You can hire a professional soul singer with depth and grace to keep your guests entertained. There's something so warm and soothing about listening to a singer belt out those soulful tunes.
And to piggyback on the soul vibes, let's not forget about the overcoming and tranquilizing feeling of horns and drums. Where would we be without the backbone of jazz? Add some saxophone, trumpet, and french horn into the mix, and you can create music to get down to or music fit for a formal dinner.
Also, have a look at Convert YouTube to MP4 in Some Easy Steps
Bluegrass and Folk
Another pleasant genre is country or folk music. Now, not everyone loves country music, but folky and easy-going jams are always a crowd-pleaser. There's something about sitting outside at a party, wedding, or another outdoor event and listening to some banjo. It makes you feel like you're at grandma's house when she's baking cookies and making lemonade.
If country or folk are not what you're going for, hiring an acoustic guitar player can provide you with relaxing tunes but in a less country-music-themed tone. Even if you aren't having your party outdoors, acoustic guitar indoors sounds just as well and still creates a mellow ambiance. Or if you're looking to step it up and get people dancing, consider a full electric cover band.
You're not just limited to getting great cover songs with only a fully electric band. There are so many songs that are classics that are rooted in country or folk over anything else. This comes to mind when I think of the Who and the Rolling Stones. Many bands that play live music for hire can cover a range of songs that your guests will know and sing along to. 
Pop is a Pleaser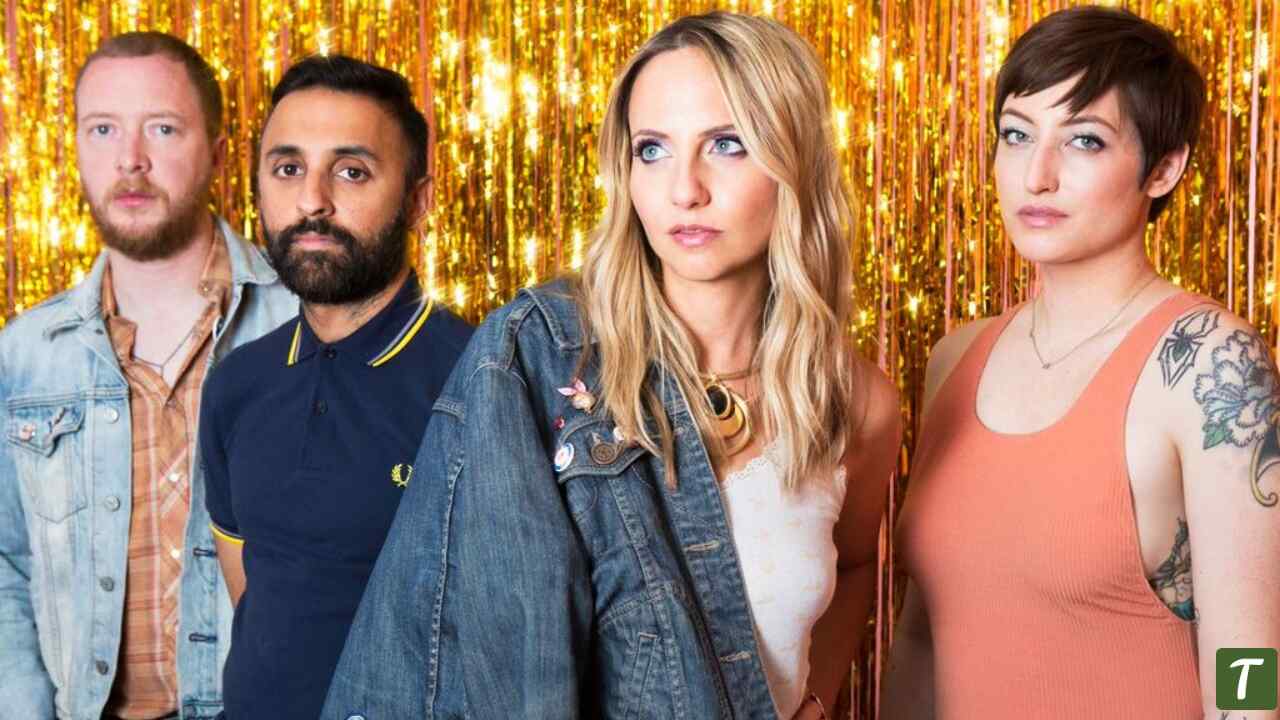 The easiest way to not only make your guests happy but to get them to dance is by hiring a pop band. Everyone knows a legendary pop song that they have gotten down to. And if your event is something such as a wedding, birthday party, or quinceanera, then your guests are for sure going to want to move and groove. 
Many talented bands can cover some classic pop jams from Michael Jackson to Britney Spears. Even kids nowadays know the classics. My daughter knows at least 2 songs by both of these performers. It's impossible to have a bad time when you're dancing to Thriller or Baby, One More Time. 
These three options only scratch the surface of what kind of live entertainment is available. There's a vast range of performers in your area whether you are aware of it or not! Don't be afraid to step out of your comfort zone and step up your party with a band or other live performer. You and your guests will not be disappointed. 
Read More: How to Share Spotify lyrics on Instagram?