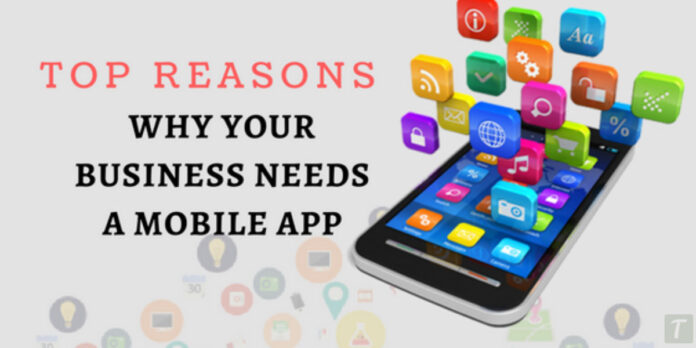 The world has evolved, and so has business. Any business needs to adapt to the latest technology for it to perform well. Mobile apps are changing the world. Most creative and focused entrepreneurs use these mobile apps to grow their businesses.
Improve customer service experience
Mobile apps make it easier for your customers to access your products and services wherever and whenever they want. You can include a contact feature in your app where they can contact you without visiting your website.
Boost branding
Mobile apps help you create an overall reputation and to improve your corporate branding. Build an application with your company's logo to enhance your customers' visual recognition when they need your products or services.
Gain more customers
People are looking for easier ways to do things. Create an app for your company that can serve them well at their homes' comfort; you will not lack customers. They will appreciate that and even refer their family and friends.
Generate additional income
You can charge a one-time fee for downloading your app to earn extra money. If you operate in the hotel business, you can charge for online reservations or bus tickets(online bookings) if working in the transport industry.
Act as a marketing tool
You can link your app with other social media platforms such as Facebook, Twitter, and Instagram. It will allow customers to share their experience with your app and share your app within their network.
Hiring an App Developer
If you want to develop a mobile application but don't know anything about coding, you need to get a professional to work on it. So start by looking for an app developer. If you are wondering how to hire an app developer, you want to look at some specifications before making a decision.
You may have encountered the worst experience with your previous app developer, and it may be holding you back. You need to consider the following factors when hiring a developer:
Type of app you are trying to develop
Have technical know-how of what needs to be done. Otherwise, it will be hard for someone else to deliver something that you don't know yourself. Determine whether your app should be simple or complex to estimate the duration of developing it and how much it will cost you.
For complex development, you will need someone conversant with a lot of things, not just coding. You want someone who can show you how to raise money to build the app and pay them also since they have likely worked with other app builders.
Check their portfolio to find out their work. Check whether the apps they have built are successful and if they run smoothly. If they have a history of failed projects, it will be appropriate to get another developer.
Liaise with some of the developer's clients to know about their experiences. Ask the developer to give you references if they do not have reviews and testimonials on their website. It will lead you to the right choice.
Get a Developer that is Easy to Instruct
A lot of time will be spent with your developer, so you have to get along with them. You need to have a compatible relationship; communication should be good.
A strong professional relationship is crucial; they have to understand your needs and wants. You should meet in person with the developer before hiring them to gauge if you can work together.
Characteristics of a Good App Developer
They should be creative.

They should come up with great ideas for your app and solutions to problems encountered during the app development.

They should be willing to learn from other expert developers to enhance their skills, hence their performance.

They should focus on users.

They should seek feedback from users and make changes necessary to give the users an easy time while on the app.
Mobile apps are the future of your business. You should create one to reach as many potential clients and improve your business operations. Look for a good app developer and build one today to see your business grow.