It is hard to believe that one of the oldest sports in the world has a rich history and is always tied to tradition advances to modern times and leverages modern technology in order to make the sport more exciting.
Over the past couple of years, we've noticed that big horse racing events like the Kentucky Derby are transitioning to the modern era and are using modern-day marketing campaigns to reach more people and make the sport more appealing.
Apart from having their own websites with blogs and doing clever SEO strategies, horse racing organizers are also focused on Instagram. The idea is to find influencers that act as brand ambassadors and promote the sport, or any other horse-related product through their loyal audience.
The Instagram influencer world has changed drastically in the past couple of years, which led to the birth of niche Influencers. 
The idea is that brands will have better reach and results from a campaign if they promote it through Instagram influencers that specify in one category, rather than going for celebrities with millions of followers but most of them don't share the same passion.
This is why in the past couple of years we've started to see many equine Instagram influencers, and they are doing pretty good! After all, horse racing, or horses, in general, are all about passion, thrills, excitement, and loyalty, which are the fundamentals of a good audience.
In today's article, we will take a look at some of the best horse racing influencers on Instagram and find out more about their strategy. If you are interested in horse racing, this might be the perfect opportunity for you to make a passive income stream.
Charlotte Dujardin (500k+ Followers)
If you're a dressage enthusiast, you're likely familiar with Charlotte Dujardin's reign in the equestrian arena. This remarkable rider serves as a tremendous source of inspiration, boasting numerous Olympic gold medals and international championships. 
Join her on Instagram for an exclusive glimpse into her training regimen and her delightful equine companions.
Karl Cook (300k Followers) Kaley Cuoco (8M followers)
Karl Cook is a professional showjumper and the spouse of American actress Kaley Cuoco, renowned for her role in the immensely popular series, "The Big Bang Theory." Karl competes at the Grand Prix level in showjumping, achieving victory in several prestigious FEI events. When not in the saddle, he devotes his time to his expansive Pomponio Ranch in Rancho Santa Fe, California. 
Karl is the younger son of tech mogul and billionaire Scott Cook, the co-founder of Intuit. Both Karl and Kaley share a deep passion for horses, regularly sharing content featuring their diverse equine and quadruped companions. Karl, in particular, enjoys providing riding tips to his 300k+ followers, while Kaley's content encompasses a blend of lifestyle and equestrian pursuits for her 8 million+ followers.
Nacho Figueras (500k+ Followers)
Nacho Figueras, a professional Argentinian Polo player, entrepreneur, and model, has been the face of Ralph Lauren's Black Label line since 2005. Often likened to the "David Beckham of Polo," he also manages his line of fragrances available at Bergdorf Goodman and operates a global design consultancy specializing in equine sports. Nacho has made guest appearances on shows like Oprah Winfrey and Ellen DeGeneres, with Ellen being a close friend.
Ariana Rockefeller (60k+ Followers)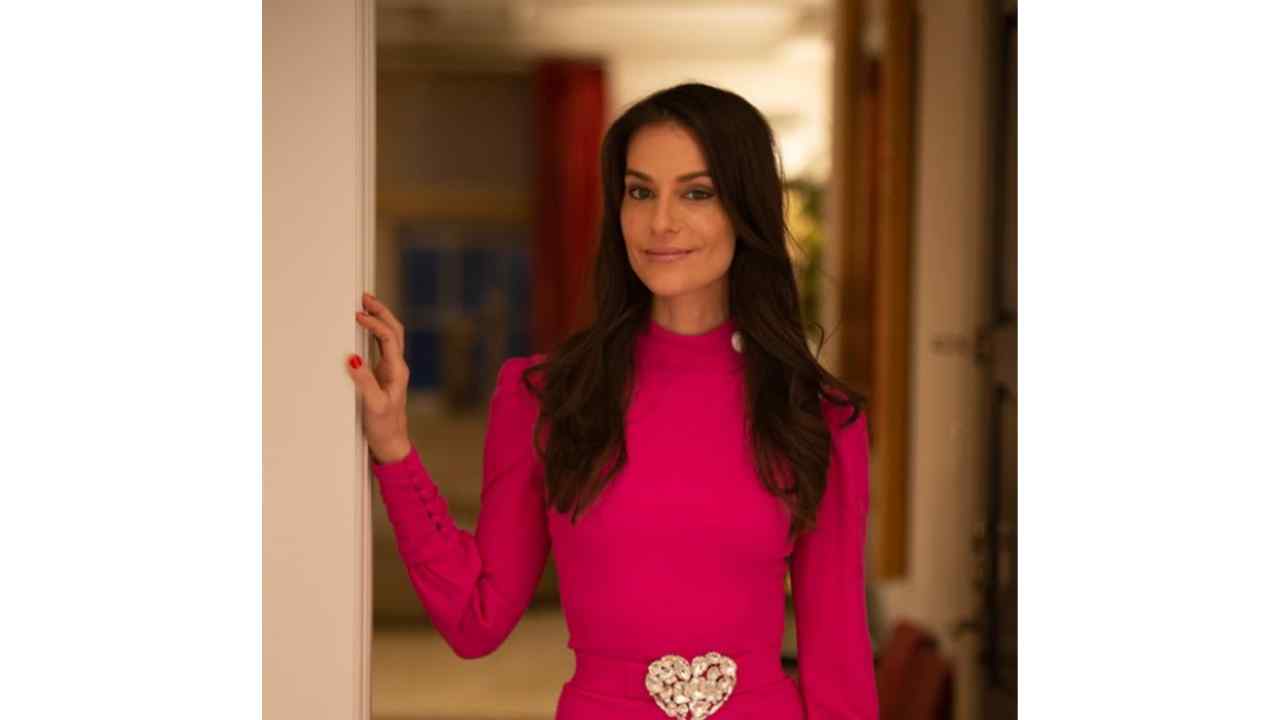 Ariana Rockefeller, a fifth-generation member of the Rockefeller family, is a professional showjumper, designer, and businesswoman. Raised on a family farm where horses played a central role, she is primarily focused on her show-jumping career. 
Ariana also owns her fashion brand, AR, which specializes in handbag design. In 2018, she collaborated with Longines to create a handbag for the inaugural Longines Masters of New York show jumping competition.
Carina Maiwald (85k Followers)
Carina Maiwald, a German equestrian photographer, has received numerous awards for her breathtaking equestrian photography featuring both wild and domesticated horses from around the world. 
Her work has been featured in prominent media outlets, including CNN International, National Geographic, and the Discovery Channel. Her photography beautifully combines the passion for art and the love of horse racing, making it truly outstanding!
Matt Harnacke (770k Followers)
Matt Harnacke, an ardent enthusiast of equestrian pursuits, boasts a dual identity as a proficient dressage rider and an internationally recognized model. He has solidified his reputation as one of the foremost equestrian influencers across the globe. 
Since 2014, Matt has cultivated a remarkable online presence on platforms such as Instagram and YouTube, consistently sharing captivating equestrian-themed content. His proficiency as an equestrian blogger and content creator has opened doors to various lucrative collaborations, including a notable partnership with FEI and Longines. 
Born in Milan, Italy, Matt made the transformative move to Australia at the tender age of 10. His heritage is a blend of Italian through his mother and German through his father. For a comprehensive profile on Matt, feel free to explore more details.
Final Words
These are some of the best equine influencers on Instagram. The idea is simple, have a passion for horses, share what you love, and gain followers.
So, if love being around these incredible animals and don't mind taking photos, this might be the perfect passive job for you. After all, you can earn a lot of money through promotions and sponsorships.