The very word 'MacBook' prompts an idea of a sleek, exquisite, and extremely lightweight laptop. In fact, a MacBook eases out your tasks like no other laptop. And it would take us days to describe all its features because MacBook is one power-packed performer. 
And to support this power-packed performer, MacBook has many accessories to amplify its purpose. These accessories are easily available and prove their best compatibility with the MacBooks.
So, today, let me help you with the 5 best accessories for MacBook, that will help you enhance the performance of your MacBook especially if you are a student, to turn it into a real homework helper for college students.
#1 AirPods
Yeah, the famous Apple AirPods and their variants, are completely compatible with the MacBook pro. Their ease of access and sound quality is top-notch. They pair very easily with your MacBook by means of Bluetooth technology. 
The best part is that the first time you pair your AirPods is the only time you pair them. The rest of the time as soon as you open the case or put the pair in your ears, it gets connected automatically.
Plus the sound quality of the pods is mesmerizing. Your zoom calls or video studies will never be more clear. You will hear even the tiniest detail that is essential to be heard. 
Moreover, the shape and size of the AirPods are designed to comfort your ears. Even their prolonged use will not irritate you. Also, Apple has apps installed to adjust the noise level to suit your ears according to the surroundings. 
Moreover, it will also let you know about the maximum and minimum decibels to be heard!
#2 Docking Station
Thanks to Apple, they have minimized the inputs for their wires and USBs. They have as minimal as they could. However, the massive IT world requires a lot of inputs like USB, charging stations, internet, hard drives, and more. Thus, there are various docking stations available that are compatible with the MacBook.
These docking stations are easily available and ease out the task of assembling everything in one place. They are available in various modes of inputs and numbers. You can select whether you need a 2 input or 12 input dock.
And the best part is, if you buy branded docks, they hardly affect the battery life and keep multiple tasks running smoothly. 
Nonetheless, they do not affect the responsiveness of the MacBook.
#3 The Magic Keyboard
The best part about the Apple magic keyboard is that you don't even know that it is there. It is totally comfortable to type, scroll, and basically do everything that a keyboard needs to do. Once you type on this keyboard, nothing in the world can give you the best typing experience.
The scrolling keys, the Numpad, and everything is designed keeping in mind the user's fingers. 
Again, Apple has intelligently designed the keyboard. It connects automatically as soon as it senses an Apple drive around it. And you can easily charge it with a C-type USB charger, directly from the MacBook. 
Plus, the battery life of this keyboard is so amazing that you be hardly charging it!
#4 Magic Trackpad
Another awesome product from Apple to connect to your Mac. This amazing trackpad, as the name suggests, tracks your finger moments and works on the pressure of your fingers.
You will not even feel that this is a type of mouse. Your fingers run smoothly along its surface giving you the best experience working on a touchpad. 
Single-clicks, double-clicks, or scrolling was never such a beautiful experience! And yes, like any other Apple device, it connects to the Apple devices automatically and hardly requires charging.
#5 Apple USB SuperDrive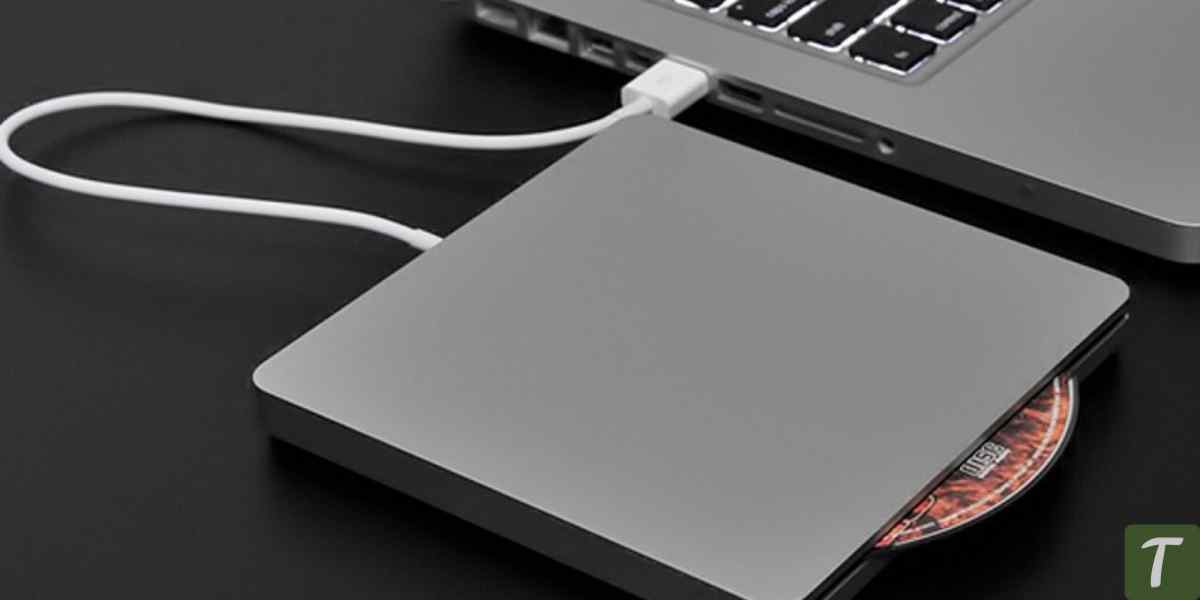 Well, we know that nobody uses a CD or DVD anymore, but sometimes CD's are essential to install and run the software. Plus, what if you are a retro person, you may have a collection of CDs and DVDs that you might want to watch and be nostalgic.
Thus, this SuperDrive allows you to watch, burn and store CDs and DVDs in your MacBook. It is really easy to install and connect with your MacBook. And yes it comes with a type C USB connector.
Also Read: How Mobile Apps Can Help You Improve Your Business Strategy
To conclude,
Just like when it comes to hiring an expert, you look out for the best assignment writing services in UK, similarly, you should look out to MacBook when it comes to having the best of the laptops in terms of performance and durability. 
Moreover, these 5 accessories enhance the use of the Apple MacBook. And, apart from these, there are many in the market that you can opt for according to your needs. Just make sure that they do not affect the efficiency of the Mac. 
Also, ensure that you use as authenticated products as you can. After all, you do not want to spoil the experience of working on a Mac!