You'd have to have been living under a rock not to have heard of the blockbuster video game franchise Grand Theft Auto. With seven games in the main series – plus dozens of expansion packs and remasters – and an eighth in development, Rockstar Games' jewel in the crown is the genre defining open world crime spree known as GTA.
The History of GTA
The series has humble origins with the first installment bearing little resemblance to its more recent photorealistic offerings. DMA Design which later became Rockstar North was headed up by Scottish developer duo David Jones and Mike Dailly and was responsible for the early 90s puzzle hit Lemmings.
An unlikely progression from those cute, green-haired rodents, they released Grand Theft Auto in 1999 – the name taken from the legal term for motor vehicle theft in the United States – a top down action game where the player adopts the role of a criminal and is encouraged to play however they see fit. Despite its crude graphics, the violence in the game was met with some controversy, even being discussed in the UK House of Lords in regards to the ban of its sale.
Each subsequent release would become more realistic, and more detailed, and the worlds in which they were set, richer and more expansive. The arrival of every new GTA title has become such an event in the world of gaming that a good way to guess the age of a person is to ascertain which of them they hold most dear from their formative gaming years.
GTA Online
Grand Theft Auto Online is the online chapter of the most recent standalone GTA game, GTA Five – which has become one of the most successful video game titles of all time. It was launched two weeks after GTA Five's release on October 1 2013.
But why are we still talking about a game that is approaching ten years old? The answer is, updates to GTA Online haven't stopped and nor has the immense support it receives from its fans, so GTA Online is still as relevant today as it was nearly a decade ago.
Ten years of updates means there's a ton of content, especially if you're a new player to the game – after a pretty slick intro, you're dropped into the huge open world of Los Santos, which is a loose approximation of Los Angeles. The beauty of the game, as any enthusiast will tell you, is that you can really play exactly as you please.
There's an almost limitless list of possibilities and easter eggs to uncover. Here are some of our favorites:
The Diamond Casino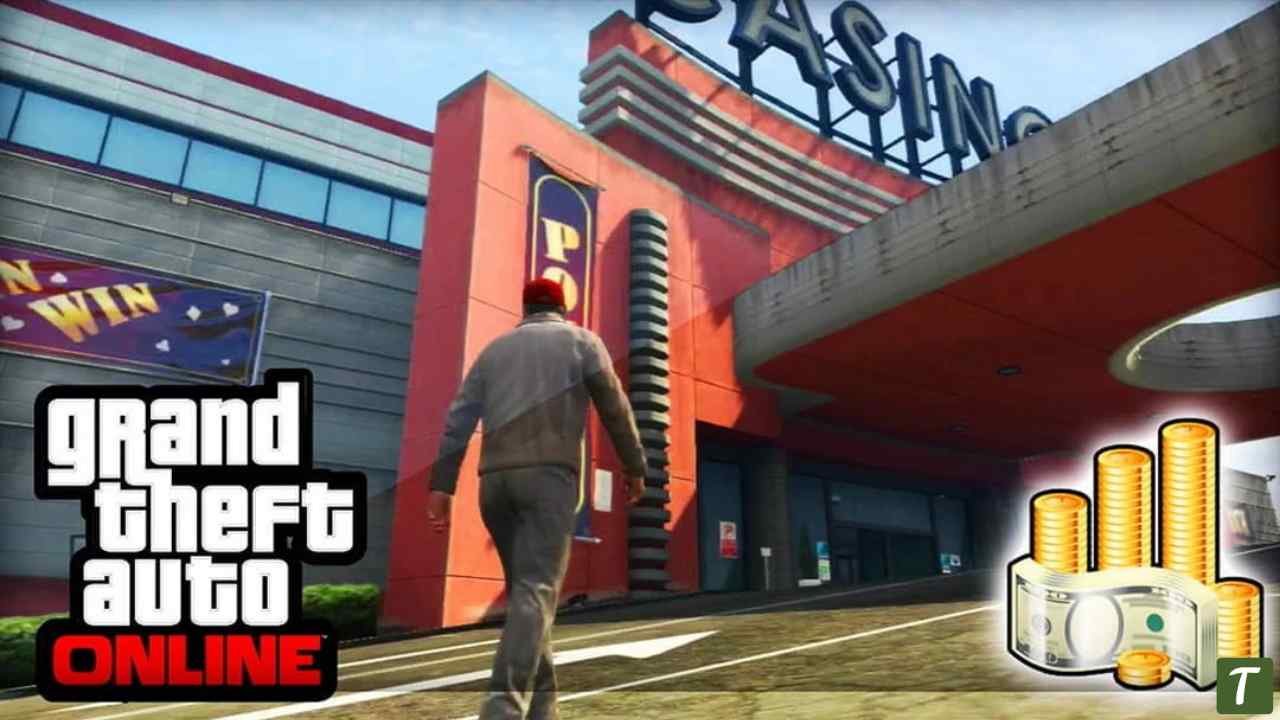 Although one way to approach the casino in-game, in true GTA style, is to plan a heist with your friends, you can also visit as an everyday punter and enjoy the entertainment inside. The Diamond Casino & Resort is a megastructure in East Vinewood where you can work the slots, make sports bets on the horses, and play roulette, three-card poker or blackjack with your own croupier. 
There's the opportunity to really add some digits to your in-game balance if you play your cards right. If you want to take these newfound skills and try your luck in the real world you can find out more information about some of the best American Gambling Sites here.
The Music Locker is a club inside the resort and features live performances from some real-life big-name acts, Moodymann, Palms Trax, and Keinemusik.
Change Up Your Outfit
There are a lot of custom clothing options available in GTA Online from one of the dozens of stores. The Diamond Casino store actually offers some exclusive additions that no others carry so make sure you check their stock too.
A cool way to add to the immersion factor of the game is to construct different outfits for different scenarios. If you're a fan of the Pegassi motorbikes, put together the perfect biker outfit for when you're cruising the streets; or why not wrap up warm before a trip up into the mountains.
Conquer The Street Races
Included as part of the July 2021 update, the Street Race Series is a selection of curated street circuits that tour some of the most scenic districts of Los Santos. There are ample opportunities for shortcuts but be cautious since they're often harder to navigate.
Two to eight players compete over a default of three laps, each driving one of the cars from the Tuner Race class. It's up to the host to choose whether custom vehicles are allowed, and if they are, it's worth tuning your racer to your exact specifications.
We've only scratched the surface of the weeks of fun there is to uncover in this enduring title. If you're new to GTA Five it can seem daunting at first but we recommend persevering, it really pays off.
And in February of this year, Rockstar Games officially announced GTA Six was in active development so a whole new standalone game could be well on the way. It's time to check off your GTA Online to-do list before the next game arrives.