It seems more and more like the ultimate aim of game designers is to make their titles as close to real life as possible.
Luckily, technology is also on their side so this is an ambition that is being fulfilled in many different ways today. From virtual reality headsets to wearable tech for gamers which lets you actually feel the rumble of an explosion, gaming is becoming an ever-more sensory experience, as is evident in the latest Minecraft game.
As well as the sensations of real life, there's also a great drive to introduce other elements of the day to day – and one of these has been to play on the huge popularity of online casinos.
The idea behind this is to draw in even more players who may already enjoy playing in these and who might like to enjoy the same kinds of experiences in their gaming lives too.
Even for people who have never been in an online casino, it can also be an exciting addition to their gaming experience to enjoy the thrills of casino play.
A brief history
In actual fact, casino games have featured in one form or another for some time now.
Going back to the days of the PS2 the games designer Mumbo Jumbo launched Hard Rock Casino – a game heavily branded by the legendary hamburger restaurant. As you'd expect from a game of this vintage, it was fairly basic.
The idea was a simple one – to take a $5,000 in virtual cash and build it up to as big a bankroll as you possibly could. To get you on your way, there was the choice of playing blackjack, roulette, poker, craps and baccarat.
The inclusion of the latter is especially interesting as it hasn't featured in any of the more recent titles with casino elements. This is despite the fact that the baccarat game is one of the most popular in online casinos now. Most feature many versions of it, especially as part of their "live" casino offering.
A much more successful casino game than Hard Rock came with the PS4 in the form of Four Kings Casino, this was a multi-player game for up to 32 players. It was also fairly mould-breaking thanks to the inclusion of in-game purchases, for example you could buy fashions to style your personal avatar however you chose.
Out to the Wild West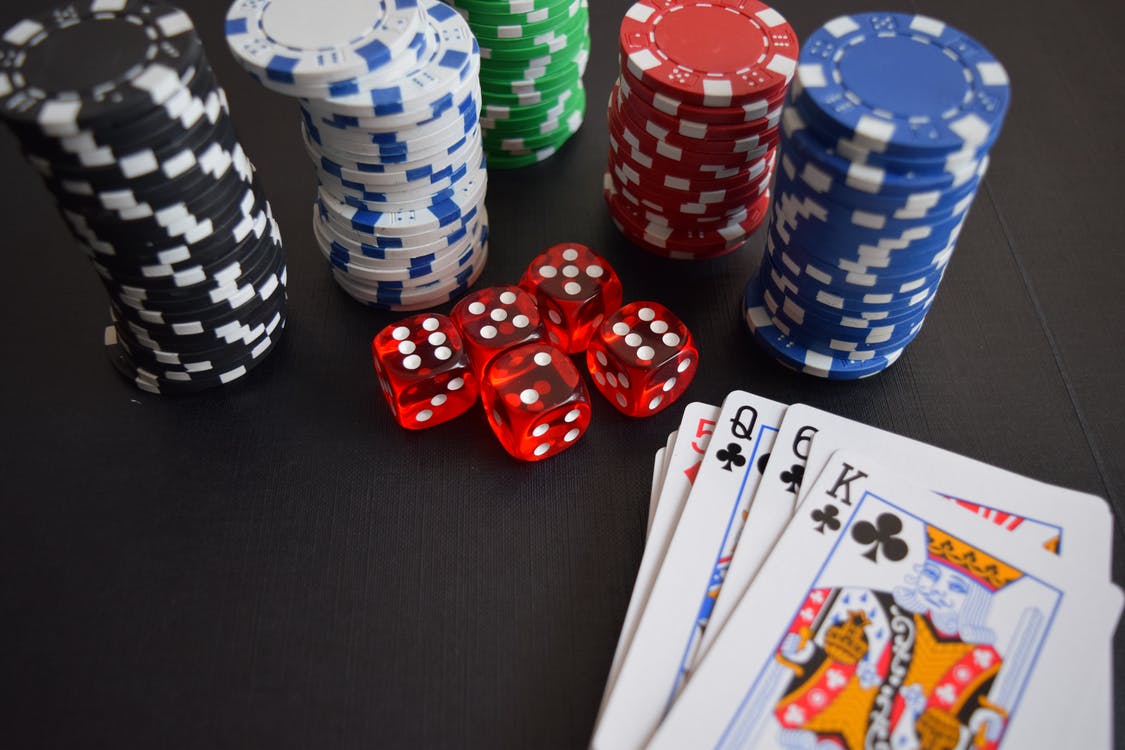 Since then, there has been a distinct lack of dedicated casino video games. Far more common has been their inclusion as part of other titles. One of the first to do this was the hotly anticipated sequel Red Dead Redemption 2.
One of the elements of this brilliantly-reviewed game that really captured the imagination was the poker game it featured. Not only did it give characters the chance to earn some invaluable cash, it was also perfectly in keeping with the historical milieu.
After all, how many Westerns have we seen with this most popular of card games being played in smoky saloon bars by inscrutable-looking cowboys?
The Rockstar Way

So it was probably no coincidence that quite soon after RDD II was released there came a surprise announcement about Rockstar's other massive title GTA, the action-adventure game. After months of being shuttered with "Opening Soon" signs on the doors, the game's Diamond Casino and Resort was set to open.
This happened in July 2019 and the impact was immediate.
It's generally agreed that, as you might expect from Rockstar, they'd got it exactly right. The ambience of a real casino was there – and so were most of the games. If there was one small criticism it was that the 3-card poker game wasn't nearly as good as the Texas Hold'em featured in RDD II.
As well as giving players the chance to while away some time in the casino, it also slotted perfectly into the game narrative too. For example, there was a daily chance to spin a wheel of fortune on entering the casino with the top prize of a new car or plenty of other cash rewards.
It also opened up the possibility for players to carry out tasks for the resort's owners, earning extra cash and prestige.
Because it was sited next to the town horserace track there was even the chance to bet on races televised in the casino's sports bar, something no other game had ever included.
The success of the casino has been underlined for the fact that there are now nearly as many online articles running through hacks to enhance your casino chances as there are to master driving techniques in the gta game.
Living in a Sims World
Player power has also shown itself in the hugely popular life-simulation game The Sims. A number of casinos have been created and introduced by players over the last few years using the custom content feature of the game.
One of the first was these was the Lucky Simoleon Casino and since then it has been joined by others including Casino Hollywood, part of the wider Oasis Vegas project created by Brandon TR.
Looking to the future, we can probably expect to see many more versions of online casinos being created both by the developers and the players themselves in this sims game. The rise of virtual reality will also mean that these become more and more realistic.
As this unfolds, the online casino sector is sure to be looking on with great interest hoping to pick up a few ideas in the process. This, in turn, may even make playing on their own sites more like a video game than ever before.