The modern market is filled with gaming consoles for all tastes and wallets because such devices are trendy among users of different ages. However, their primary purpose is to run games with the help of various drives, which depend on the specific model. In addition, some devices have a USB audio output and a connector to a monitor or TV; some are even equipped with a port to connect to the Internet. So, choosing a suitable gadget is pretty tricky. But this article provides you with everything you should know.
Types of Consoles
To understand which games console is better to buy, you must first determine the main tasks it has to perform. Then, depending on these tasks, as well as the gadget's mobility and interactivity, all consoles are divided into the following types:
🎮 Stationary: typical consoles connecting to a TV or other screen.  
🎮 Portable: small-sized devices of electronic type with a screen for games.
🎮 Limited: modern look consoles equipped with a unique method of intercepting movements with a wireless joystick.
🎮 Interactive: voice-control devices that can support a three-dimensional environment. Players on the track can move in any direction without changing their position since the device independently captures the changes.
So, which console to choose? First, you should understand that despite many advertisements, there have been no significant changes in the gaming world. Several console manufacturers, including Sony and Microsoft, still occupy the leading positions in this area. 
Modern models like PlayStation or Xbox are only upgraded versions of previous consoles. Moreover, no gadget, regardless of its quality and price, is not immune to possible damage. But this can't be a severe problem due to the Howly consulting service, where you can order gaming console repairs from experienced experts. And finally, we can move on to the article's main topic. 
Step into the World of Top Best Games Consoles
Before buying a games console, you should decide on the manufacturer and study the best consoles' reviews and each device's functional capabilities. The cost of the product is not always the main factor in the choice, but a good advertising campaign affects the final price, and it's a fact.
# 1 PlayStation 5
The first thing that catches your eye is the new design of the console, done in white. No less attention should be paid to the internal filling. The console runs on an AMD Ryzen™ Zen 2 processor with 8 cores at 3.5 GHz. There is 16 GB of GDDR6 RAM as well as an ultra-fast SSD. It provides lightning-fast game-loading speeds.
You'll surely get an incredible immersion effect in the gameplay due to a wide range of tactile feedback controllers, 3D sound, and precise picture details. In addition, this console supports the highest quality PlayStation games PlayStation: "Marvel's Spider-Man: Miles Morales," "Ratchet & Clank: Rift Apart," "Returnal," and others. And also, you can connect the set-top box to a TV that supports 4K transmission format.
Pros
Cons

✔️ Wide range of frequency vibration controllers

❌ High price

✔️ Powerful processor

✔️ High-speed SSD

✔️ 8K input/output 

✔️ High-quality content for PS5

✔️ Realistic and vivid color reproduction
# 2 Xbox One X
It's an excellent option for gamers, costing about $ 374.95 on Amazon. Dimensions are smaller than the One S model, and this version focuses not on energy consumption but on power and performance. But the most important thing here is that you get many games with 4K support.
| | |
| --- | --- |
| Pros | Cons |
| ✔️ High performance | ❌ Small number of games |
| ✔️ 4K support | ❌ High price |
| ✔️ 60 FPS (the best frame rate to play at) | ❌ Uncomfortable joystick (many users note this) |
# 3 PlayStation 4 Slim
It is a suitable replacement for the previous model for $ 245. Dimensions are small: thickness is 3.9 cm, and weight is 2.1 kg. It has two high-speed USB connectors, a TFLOPS processor, 8 GB of RAM, and support for HDR. So this is the perfect solution for lovers of functional devices. Moreover, the console has high-level graphics, and you can enjoy games without distractions (the gadget works with minimal noise).
Pros
Cons

✔️ High degree of reliability

❌ Does not support 4K

✔️ Small size

✔️ Convenient joystick

✔️ Modern gameplay

✔️ Great number of games
# 4 Xbox One S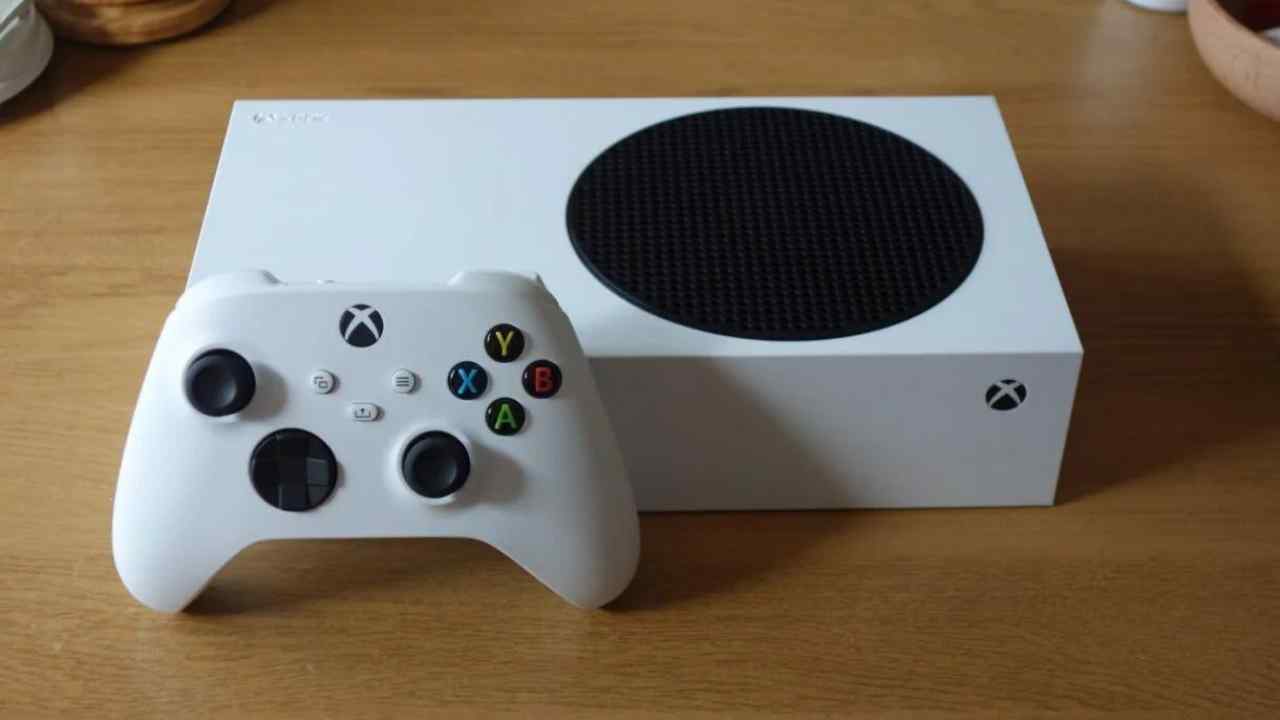 This Microsoft device with perfect quality belongs to one of the best set-top boxes for TV. The console will please you with its small size and stylish design, which is not typical for standard models. But consider that you have to prepare a particular place near the TV for the power supply.
The manufacturer has made the device economical in terms of power consumption. The controller is made of pleasant-to-the-touch plastic with a matte surface, which is very convenient. The buttons are placed intuitively, so the operation is comfortable. Moreover, it's okay if you haven't a gamer experience since this console is relatively user-friendly. The price starts from $ 179.51.
Pros
Cons

✔️ Simple firmware

❌ Too big power supply

✔️ Easy to play games

❌ Graphics quality is worse than the competitors

✔️ Quiet operation

✔️ Great interface

✔️ Small console size

✔️ Support for over 6000 games
# 5 PlayStation 4 Pro
It's an excellent gadget with high performance and power for playing games or watching movies with maximum quality. Moreover, this trendy model of $ 999 is constantly improving technically and externally. The black console has a matte surface, and touch buttons provide a simple turn on and off the device. The operation of the drive is not complemented by noise. The gamepad is comfortable and easy to hold.
Pros
Cons

✔️ Stable operation

❌ Joystick doesn't keep its charge long

✔️ Fast response to technical support

❌ Games and updates are rarely released and expensive to buy

✔️ High reliability

❌ You'll need a 4K screen to see the difference with Slim

✔️ Small size and power adaptor inside

✔️ The great diversity of games

✔️ Quality-price ratio

✔️ Long lifetime

✔️ 60 FPS
Bottom Line
Hope this brief review will help you decide which gaming console is better in 2023. Before you buy it, please pay attention to the design and size of the device, the processor power, the amount of RAM and storage, the connectors, the availability of online services and Internet connection, and the range of games.