User privacy and data security should be the prioritized components when running a business online. However, the companies that neglect these components face cyber-attacks. Businesses confront financial losses due to cyberattacks, such as phishing. Enterprises need to be proactive regarding network security and put protective actions before cyber strikes, and a VPN is one of the best ways to enhance online security.
Using a VPN will support your business to prevent cyber attacks and drive positive benefits, such as greater customer satisfaction. A virtual private network or VPN is an internet technology that allows you to establish a secure connection to another network.
Individuals and businesses widely use VPNs to protect their internet surfing behavior from snoopers on public and private WiFi networks. Beyond cybersecurity reasons, VPNs have other features that make them an essential online marketing tool for businesses. Here're some essential benefits that an organization can get by making VPNs a part of its digital infrastructure.
Secure Network Access
Many multinational organizations lose millions of dollars every year through different cyber attacks. Unfortunately and surprisingly, most business owners believe they are not vulnerable to cybercrime. It seems that any organization or individual susceptible to a data breach is less prepared or doesn't know about prevention techniques.
However, the right VPN secures your corporate network and communication channels and prevents you from worrying about losing crucial information. A VPN safeguards your data by hiding your browser history, account passwords, financial information, and other sensitive data from malicious internet strangers.
It does so by routing your information through several secure connections, safeguarding it against unauthorized access while maintaining your anonymity. VPNs aren't just for massive corporations either; small businesses and even individuals can use them to protect their personal information.
Remote Access
Ever since remote working took off in the aftermath of the COVID-19 pandemic, employees have been working from cafes or other locations more than ever before. Some even use public wi-fi on their devices, thereby increasing the chances of personal data breaches. Using a VPN keeps your company, employees, and sensitive customer information safe from public networks.
Using a remote access VPN can prove to be a critical resource that provides a secure, trustworthy connection to your company's computer systems. Employees can utilize it from any location to secure their data and perform their duties.
Moreover, using a VPN decreases data breach risk and provides secure, remote access to your office network to remote employees. Your office network contains all of the essential resources. Once your remote employees have their login credentials, they may access your secure network without jeopardizing any security measures you have in place.
Competitor Matching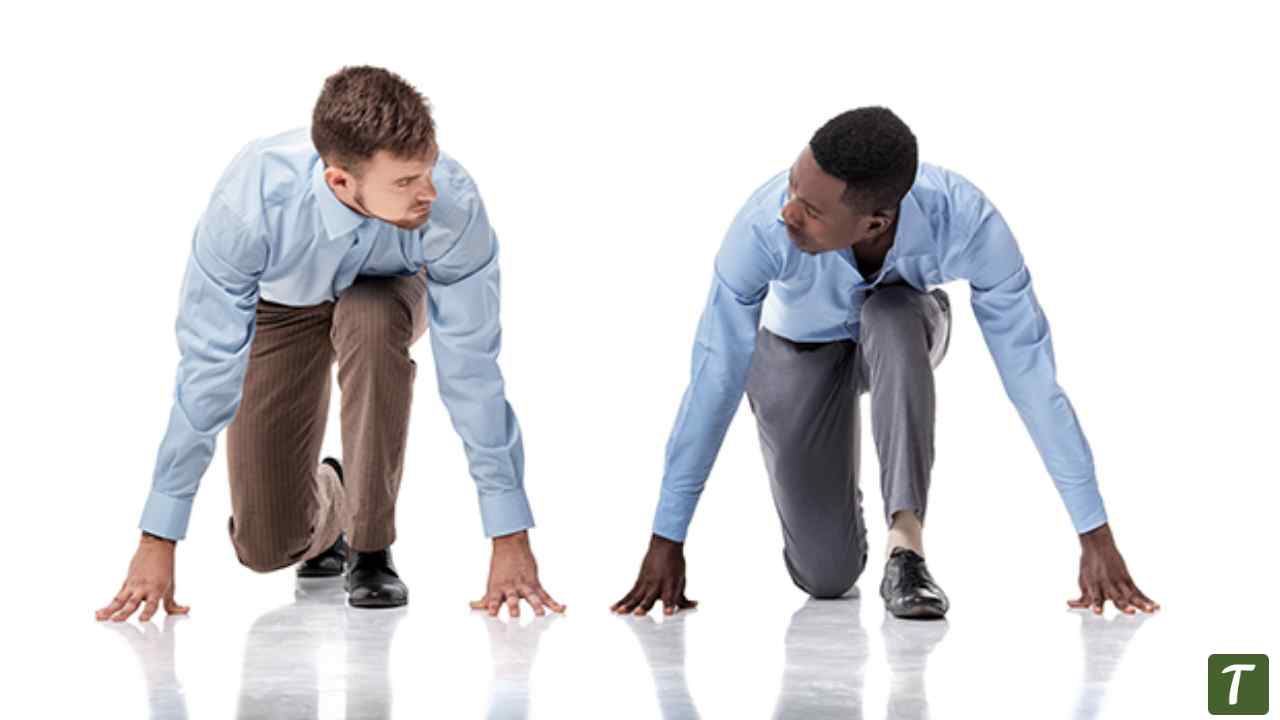 Analyzing your competitors is an essential element of your marketing strategy. You need to know who is at the top of your chosen niche and location list, analyze their techniques, and check their posts, graphics, and videos. It will allow you to identify gaps that you can use to give your company or customer a competitive advantage and better position your product and promotions.
However, you'll want to remain as discreet as possible when researching your competitors. You don't want them to find out that you've been browsing their website and accessing specific pages hundreds of times a day.
You can utilize a VPN to change your actual location and keep anonymity while studying their online resources using a virtual IP address. Furthermore, if your competitors' websites are restricted to certain countries, you can avoid these restrictions and continue to inspect their websites while remaining anonymous.
Also Read: How to choose the best security system for your business
Avoid Bandwidth and Data Throttling
A fast internet connection is essential for doing any kind of online business these days. Have you ever wondered why your internet speed drops at certain times of the day? In some events, bandwidth throttling may be the source of the problem, deliberately slowing down the bandwidth. For example, your ISP may slow down your internet connection at particular times of the day to reduce network congestion. They will have to process fewer data at once, and they will not need to purchase additional equipment to accommodate traffic surges.
However, using a VPN can support you in excluding these issues. Instead of traveling through a third-party ISP, your traffic is routed over a less-congested private network when you use a VPN, reducing bandwidth throttling. No one on the network will be able to see what you're doing because VPNs encrypt your device's internet data. Your internet service provider won't be able to figure out when to slow down your internet speed if your activities are hidden on the internet.
Geo-Independence
VPNs are beneficial for businesses that rely on the internet for crucial business operations. If you desire to expand your business to multiple countries, you may have to deal with internet censorship.
For example, China has many internet restrictions known collectively as the Great Firewall, which might significantly impact your ability to communicate with your customer base.
VPNs allow you to avoid these restrictions, permitting you to access the internet from anywhere in the world and from any location you want. It also allows watching geo-restricted content such as movies from Netflix or HBO.
Also, have a look at How to Hire the Right App Developer for Your Business and How Mobile Apps Can Help You Improve Your Business Strategy.
Conclusion
The cyber risks consistently chip away at the heels of companies that perform their operations online. Using VPNs is like adding another layer of safety to your organization and keeping its data, employees, and customers safe. They also give the ability to monitor, view, and research product and data trends while remaining anonymous.
In a nutshell, routing your data through a VPN significantly improves your capacity to protect your company's reputation and clients' information from cybercriminals.