Twitch turbo is an exclusive feature offered by Twitch, in which you have to purchase a monthly membership. Turbo Prime will come with something similar but with a few more benefits like allowing viewers to watch it without advertising, including custom chat usernames, extended emoticons, and priority customer support.
For the viewers who get irritated due to the frequent advertisements while watching the series stream, purchasing a Twitch Turbo subscription is the best way for them.
How to Get Twitch Turbo?
As we have already told you, you will have to take a monthly subscription for twitch turbo; as soon as you get the subscription, you will also get the benefits. We will tell you the complete information about here; below!
What Benefits Will You Get While Using Twitch Turbo?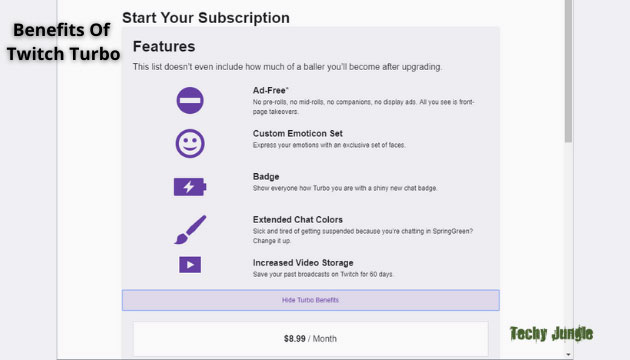 Ad-free viewing across Twitch

– Watching with Turbo means no pre-roll mid-roll. You can watch Turbo Prime without any ads. 

Expansive

Emoticon Set –

select from 2 additional sets of emoticons. Grumpy or Monkey; Choose wisely (you can change it later).

Custom chat username color

-If you think of buying twitch turbo or prime gaming, you can get options to do three types of different motifs, such as standard emo, monkey emo, or chat/mess emo. You can change with your choice at any time. 

Chat Badges –

With Twitch Turbo, you should have been given a unique badge alongside your username in chat.    

Extended Broadcast Storage –

With the twitch turbo, as a streamer, you can save your past broadcast Twitch for 60 days instead of the standard 14.
Also Read: Everything to Know About Twitch Prime
How to Set Up Twitch Turbo?
You can change your setting along with twitch turbo as you do with the virtual setting—precisely how you set up Prime Gaming. You can change the color of the chat section and choose the type of emoticons you want to use. To access these settings, go to the Prime Gaming section.
How Much Is Twitch Turbo?
If we talk about how much it costs to subscribe to Twitch Turbo, let us tell you that $8.99 per month gives you chat optimization features. Also, you can watch channels without ads. You will need to sign up on the Turbo page on Twitch to get this feature.
Will Having Turbo Ad-free End the Ad Revenue for the Broadcasters?
You're not missing out on ad viewing revenue when you use Turbo.
When you're using Turbo, and the broadcaster runs an ad, we pay them the same amount as you saw the ad. Those ads are not depriving you of your income!
Will Turbo Twitch Improve Its Features in the Future as Well?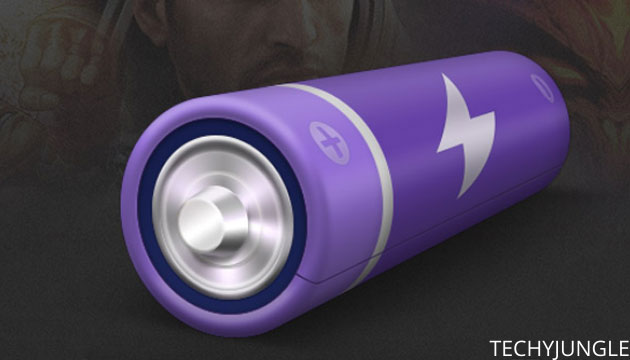 The answer is yes! Turbo is working on new ease for viewers and streamers in the future as some people continue to provide more value to the product while trying to understand it. But then, even if you think that I should not extend its subscription, it will still work as a non-turbo experience viewer! As Turbo continues to invest more in its features, you will continue to reap some additional benefits.
Final Verdict
This article told you about twitch prime turbo and how you can enjoy many benefits after subscribing to it. Let us tell you one thing: about twitch turbo, and this is especially for those who get irritated when the break comes due to the live streaming. It has a reasonable price for anyone who can spend anything on games and live streaming series. 
On the other hand, Twitch Turbo helps offset some of Twitch's costs in running its platform. We hope that you have liked the article written by us and found it informative. Please stay connected with us to read similar articles. If you like articles related to technology or gaming, then you can check our our site.
Frequently Asked Questions
Does Twitch Turbo Still Exist?
Yes twitch turbo still exist, but it is not added in the Amazon Prime subscription. You have to pay $8.99 per month to get it individually.
Difference Between Twitch Turbo and Twitch Prime?
Twitch turbo gives you various benefits like add free viewing, chat badges, custom chat username color and many more which are mentioned above whereas twitch prime offers you channel subscription with some additional rewards. Benefits are somewhat similar, though differs.
Is Twitch Turbo Good?
Absolutely, it is a good idea if you don't care about money. But to be honest, twitch turbo is slightly more expensive as compared to subscribing to an individual streamers.