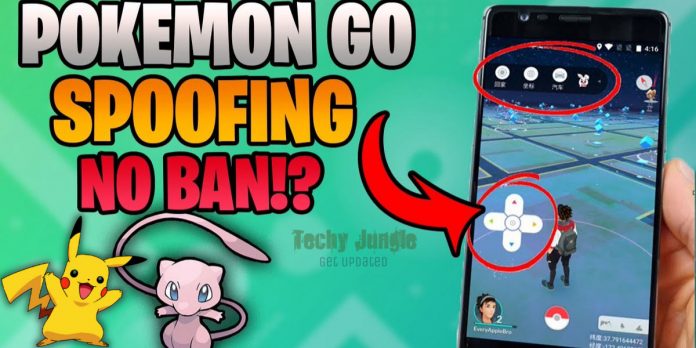 Pokemon Go Hack 2022 – Go spoof your location in Pokemon Go and feel the limitless boundaries in android and ios. No jailbreak no root… Keep Scrolling down to know the steps.
Pokemon Go is a very popular game, which was launched in 2016. It is completely based on augmented reality, allowing you an in-game real-world experience. By the end of the year, it crossed 500 million+ downloads on google play store. The main motive of this game is to promote physical activity.
This game requires your virtual GPS to continue so far. While walking and playing the game simultaneously, you may suddenly see a pokemon that you have to catch. But what if you don't want to walk, or it's raining outside, or maybe you cannot go outside because of pandemic situations like Covid19? We are here, to give the best and tried methods to hack pokemon go. Moreover, we will share tips and tricks with you to improve your gameplay. So Stay Tuned…
Interesting fact:
"Most people play Pokemon go for 26 minute a day"
Players earn experience points as they rise in level. Moreover, after level 5, the Pokemon gym will be unlocked where you can participate in battles. In the gym, you have to join one out of three color-coded team.
Hey, here is how you can get unlimited pokecoins in pokemon go that too for free.
How to Hack Pokemon Go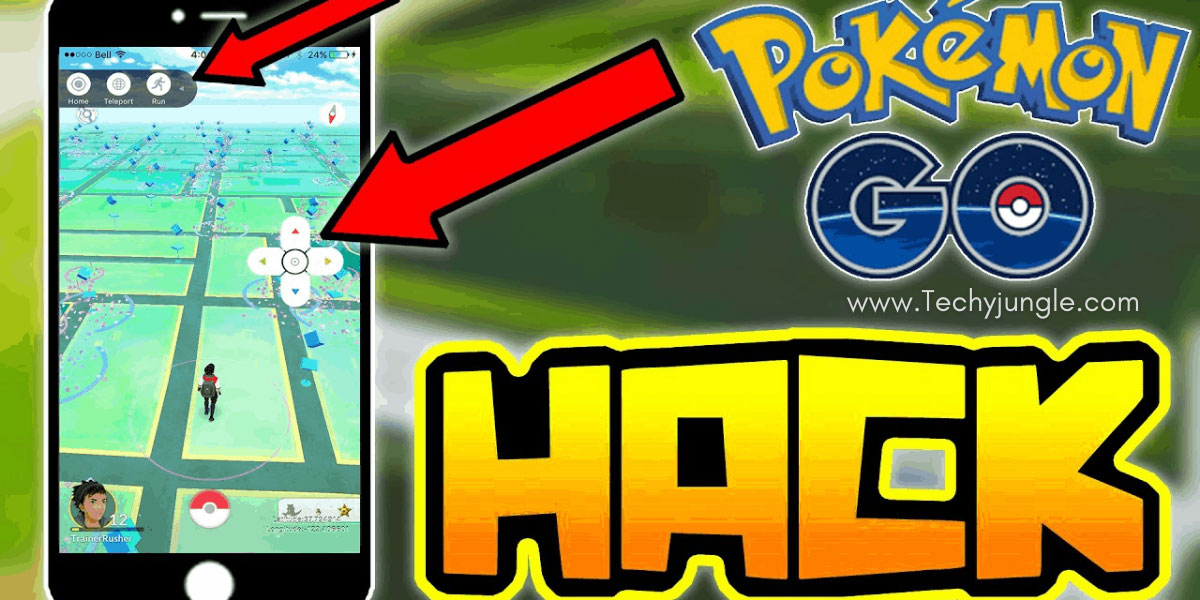 Well first of all there is nothing to hack, and don't get frightened or excited to see the word 'Hack'. You can play this game without walking by spoofing your location. Spoofing the location means to disguise the game with our fake location. Now we will know how you can spoof location to play pokemon go efficiently.
How to Spoof Your Location on Pokemon Go in Android
Firstly you have to download one location spoofing app. There are many apps like fake GPS, FGL pro, surfshark or more.
Open your device settings and click on about phone.
Click on build number seven times to unlock the developer mode of your device.
Now, you will see the developer mode option in your device settings, just tap on it.
In this section, you have to turn on "Mock Location App" or "Allow Mock Location". After that, you will find an option to select the app you want to use to read your device location.
Tap on the app you installed. For example I installed Fake GPS from step 1, so I clicked on Fake GPS option.
Select the location from the app which you want to use to play the game.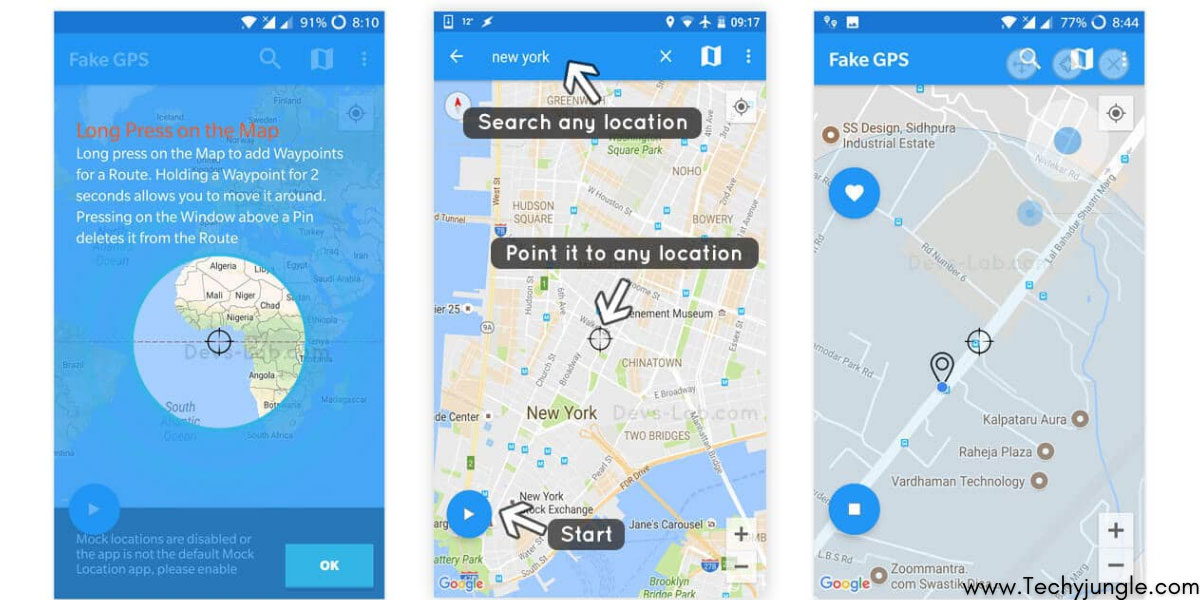 Lastly, go to the app (Fake GPG) settings> enable joystick. In order to move you have to enable joystick.
Woah!!! You have successfully changed your location, just go to pokemon go and enjoy catching pokemon.
Note: "This does not requires to root your device"
GPS Spoofing in IOS
Download any safe and reliable vpn. I would prefer nord vpn. With a good vpn, you can easily bypass pokemon go geoblocks.
Now you need a gps spoofing app like iSpoofer or iTools to trick pokemon go.
Connect the spoofing app (itools) with your iphone.
Go to Toolbox> Virtual Location to trick pokemon go with spoofing.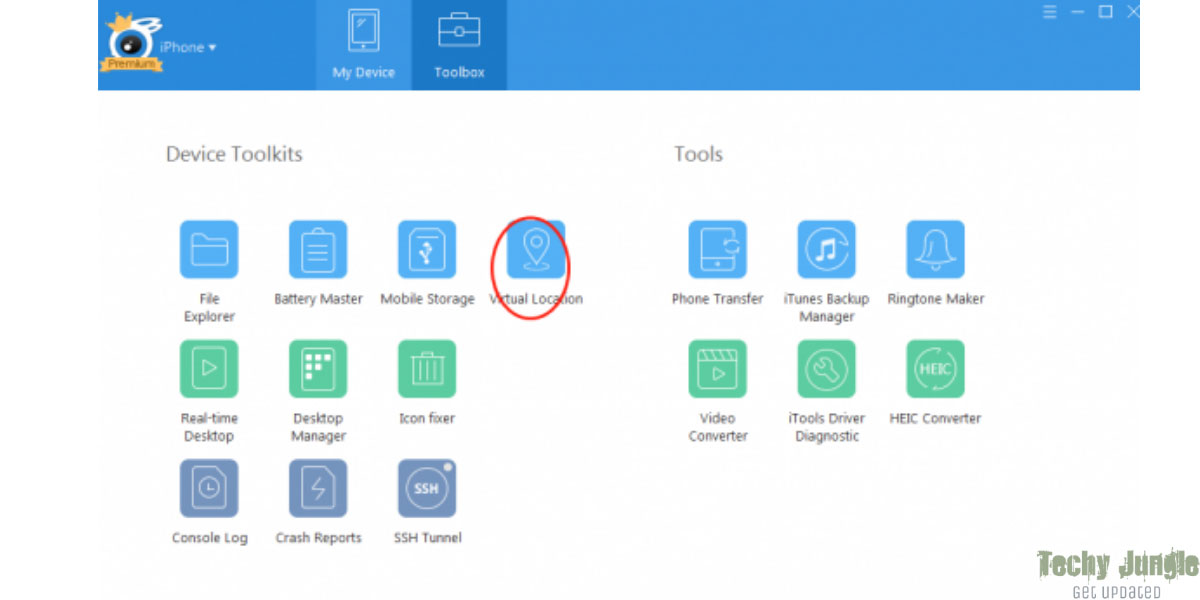 Now, click on Virtual Location.
Enter the location you want and click move here.
Note: No jailbreak is needed to do above mentioned steps.
In this way you can spoof your location for pokemon go in IOS device.
You can have a look at our Gaming section for more such articles.
Final Verdict
We have mentioned all the details that you will require to spoof your location in pokemon go. Now I am sure, you can easily win every game. No matter, whether you are an android user or an IOS user. Just follow the steps to compete in the game efficiently. You can share these pokemon go hack with your friends. We will be glad to hear your response to this article in the comment section below.
Frequently Asked Questions
Can we play Pokemon Go without moving?
Yes, you can play it without moving. You only need to download location spoofer app with joystick. With that joystick you can easily move back and forth, left and right.
Can we play Pokemon go on PC?
Yes, ofcourse you can play it on PC, as it is supported in PC. But it will become too messy for you to play.
GPS Location Not Found?
It is a common error that spoofer can see, you don't need to worry. You only get this error when you are unable to prove your spoofed location to the game. Just restart your device and refollow the above-mentioned steps. This error will go away.
What is meant by Spoofing the location?
Spoofing means disguising any app or game with your fake location. In this, your phone will think you are somewhere else without getting your original location.
How to Fix Pokemon not Showing?
It is considered as Soft Ban. The only way to tackle this is to wait 2 hours or simply follow the cooldown. The other methods no longer works.
Is there any Other Legit Way of Winning all the time in GYMs?
Well, most people do so by making multiple accounts on pokemon go, and after the gym goes full. They exit with all other accounts except the main account. As a result, the main account wins. In this way, you can win GYMs every time you play pokemon go.