Snipper clips is one of the favorite games of many players. In this game, you and your friends can play together and be able to solve the puzzles of different scenarios. You can employ various ways to achieve these goals, such as cutting up peers to make a particular shape and pushing objects and creatures along toward their goals.
In this game, you get to see in an excellent way how and when you have to complete the level of the game for which you have to focus your attention ideally on it.
If you are somewhat confused about this game, we have brought you tips and tricks that will help you play the game and move ahead.
Features of Snipperclips:
Identify Every Level by Its Name
Snip When Necessary
Unlock More Stages by Completing Star Levels
Partner Up With More Than Three Players
Identify Every Level by Its Name
Once you load the first level of this game, you'll understand its purpose as you attempt to solve the puzzle. However, at first glance, some levels are more challenging to detect than others, such as the ballooning level. That will require you to re-examine that level once you have withdrawn from the chapter. Find the name of the game "Balloon Burster" by solving the puzzle. 
Due to this your objective will be apparent. You may have made a mistake in playing or understanding the game chapter, which happens to almost every new player. There is nothing to be ashamed of in this; everyone learns from his mistake. 
You Might Like: Top 5 Mobiles for Online Gaming
Snip When Necessary
The fact that you are in a flat is quite apparent when you are playing the game. It prevents you from clipping or slipping on levels where this movement is most needed. The game contains so many stories that you can efficiently complete them all without any sniping. 
A rounded crevice may help catch a bowling ball through a basketball hoop if you are trying to get it through a basketball hoop with your partner. Use your rounded edge and corner to your advantage — you can clip just about any shape you can think of with them.
Check more articles on Snipperclips here.
Unlock More Stages by Completing Star Levels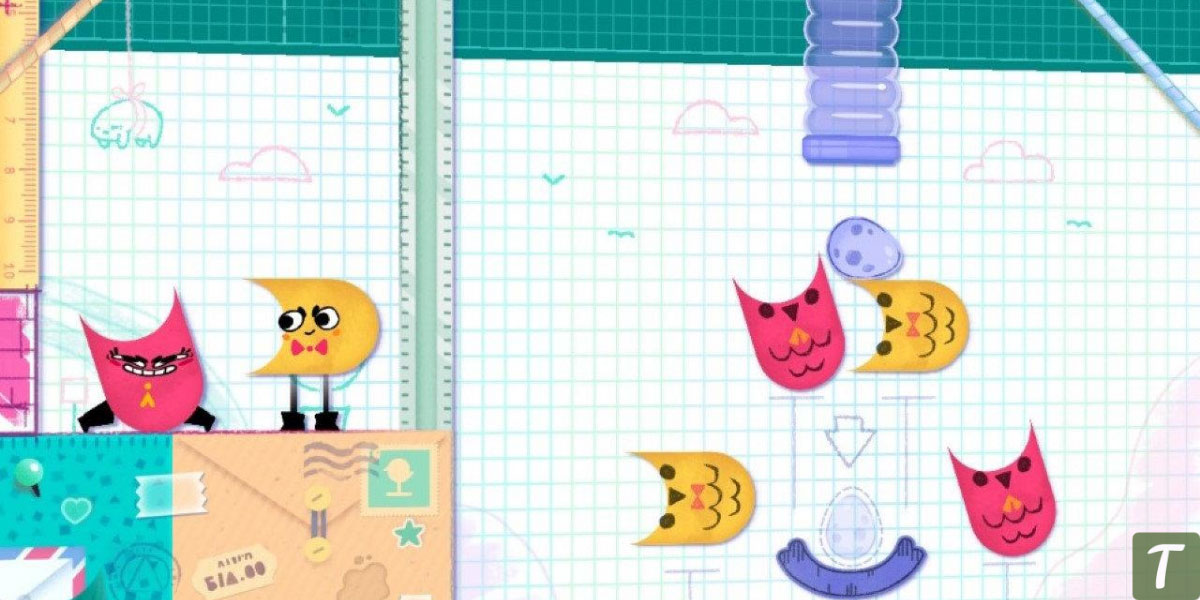 Each world on Snipperclips follows a very similar pattern in the 1 – 2 Players Mode. Stages are launched with eight available steps, with the first-star level locked. A player must complete at least five of the eight locations to unlock the first-star level.
Once the star puzzle is solved, the player will gain access to 5 more stages within that world and a final star level. The second-star level is unlocked after completing ten levels of the world.
As with all but the last world, you open up a whole new world of challenges, themes, and stages upon solving this star puzzle. Make sure you get to the star levels to learn all about the 1 – 2 Player Mode, which may not be as straightforward as you think.
Partner Up With More Than Three Players
Certainly, this game is even more fun to play with a friend. A partner isn't always what you need to accomplish your goals, however. It would be challenging for you to operate two clipper papers on your own if you were to jump into the game on your own.
Since it is impossible to move them simultaneously, some puzzles become much more complex since you lack the coordination you would have if you were two people with excellent commutative skills.
Wrapping Up
Do not get overwhelmed if you feel frustrated. It might be you will get stuck somewhere, and you begin to feel frustrated. You do not need to play forcefully. You need to stop playing for a while and come back later.
Although it is an excellent Switch game, it will wear you out if you focus too much on the puzzles instead of simply enjoying yourself.
Finally, we just want to say that you need to be careful not to get addicted to the gameplay. But rather treat it as a way to enjoy some time relaxing your mind.
Hopefully, with this information, you will gain insight into what you truly need to know.  You can also check more articles in Gaming category here.
SnipperClips Gameplay
Frequently Asked Questions
Is it possible to play Snipperclips alone?
Yes, you can play Snipperclips alone, but it is highly recommended to play with your friends to make it more interesting and enhance your fun.
Is there any Party Mode in Snipperclips?
Party mode is an amazing mode in Snipper Clips where you have 2-4 people, but one condition is there that you can have only 4 PaperPals.
Can I play Snipperclips on PC?
Yes, you can play Snipperclips on PC, but for that you will need an emulator like Bluestacks, Droid4X or Genymotion.
How many levels are there in snipperclips?
As per Nintendo official website, after the new update Snipperclips has more than 100 unique levels to play. 40 new stages were added in this new update.