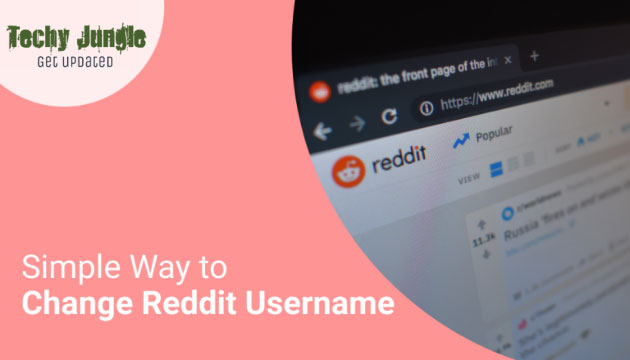 Change Reddit Username – Reddit is such a platform that millions of people worldwide visit every day. And many people have created their accounts in Reddit, but its shortcoming is that once an account has been making in Reddit, you cannot change your username. Nor will you be able to capitalize your name. It is its most prominent and most disturbing fact. 
Reddit in which the usernames can do only once; in any case, if you delete the account from Reddit, you cannot create an account again with the same username. 
Fact: Reddit Has 52 Million active users on daily basis
How to Change a Reddit Username?
Honestly, you cannot change the username created from your Reddit account like As in other social media sites, you do not get this activity facility from your Reddit account.
But there is a way by which you will be able to change the username of your Reddit account, and you may not like this method. But if you are not happy with your current username, you should adopt this method, which we will tell you about below.
If you want to create a new Reddit account with a unique username, read the points below. 
Keep in mind that you will not have the data of your old account when you create a new account.
You will lose everything, such as your submissions, commits, Reddit points, etc. 
But, you can use your previous email address to create a new Reddit account. 
Additionally, you are allowed to change your public display name.
That is certainly not a username to identify you. The public display name has shown in your profile above your username. To change the display name of reddit profile Follow below steps:
Visit Reddit's site for a new account and log in.
Now go to New Profile or New Account from the site Reddit.
In the Display Name field, enter the name you want publicly displayed.
Also Read: The Untold Guide To Ghost of Tsushima | Everything
Can Changing the Display Name of a Reddit Account Help Us?
Some people say that if we cannot change the username, then you change the display name, then we will tell you that this process will not help you! This feature is useless; you will not make any difference to it.
It does not hide or replace your Reddit username. People will be able to see the username of your profile easily and can also notice the activities done by you. 
If you want to give it a try, follow these steps to change its Reddit display name;
Log in to your Reddit account applying your username and password.
Next, tap on your username and select User Settings from the drop-down menu.
Choose the Profile tab under User Settings. 

Modify your display name under Profile Info and save the changes. That's all, and you have successfully changed your display name.
Fact: "You Cannot change your Username in Reddit, Once created at the time of registration."
How Can I Create a New Reddit Account?
Creating a new account on Reddit is very simple, but sometimes we get stuck in these simple things too; you do not have to worry; we tell you some points for you to create a new account. To make a Reddit account; you have to follow some crucial instructions,  which we will notify you below: 
If you're still logging in, go to Reddit.com and log out of your old account.
On the top right side, click the Sign-Up button.
Click Next after entering a valid email address.

Now is the time to choose a username that you will not be able to modify.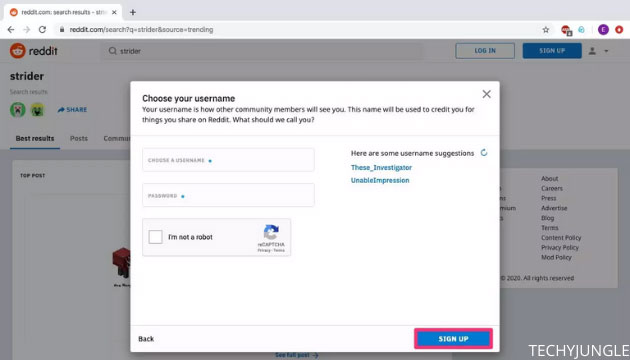 Complete the signup procedure by selecting a solid password.
How to Change Reddit Username on iPhone?
If you run an iPhone and want to change the username of your Reddit account from the same, then follow these steps.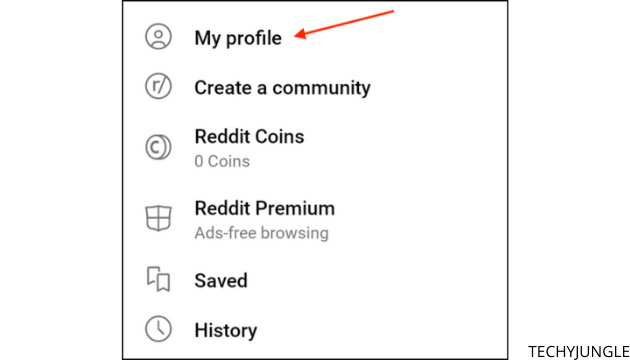 On your iPhone, open the Reddit app, register or log in to your new account, click on your avatar, and then select "My Profile" work; the Reddit account must be relatively new and have a Reddit-assigned name.
Reddit will ask if you wish to keep your randomly allocated username or change it to anything else. Select "Change Username."
After doing so many steps, you can enter the new username according to you. But this time, take care because once the username is confirmed, you cannot change it.
You can click on save the username when Reddit asks you to confirm the username. 
How Do I Change My Reddit Username on Android?
You can create a new account for yourself from the Reddit app from your Android phone and keep the desired username; you have to follow the following steps.
On your Android device, open the Reddit app. Log in with your current, relatively new Reddit account or create a new one.
On the upper left-hand side, tap on your avatar. Select "My Profile" from the drop-down menu.
Reddit will prompt you to confirm whether you wish to continue using your randomly allocated username or modify it.
Now click the username.
Enter the username that you want to use. Be aware that this is a one-time activity, and you will not make changes later.
Now click on Next there, which appears on the right-hand side.
Reddit will ask you to confirm your username, which will be permanent for your Reddit account. After you save it, your new username is ready.
Note: Now you are well aware that you can change your username on Reddit; it is impossible to change your current username on the same account. You have to create a new Reddit account with your new username.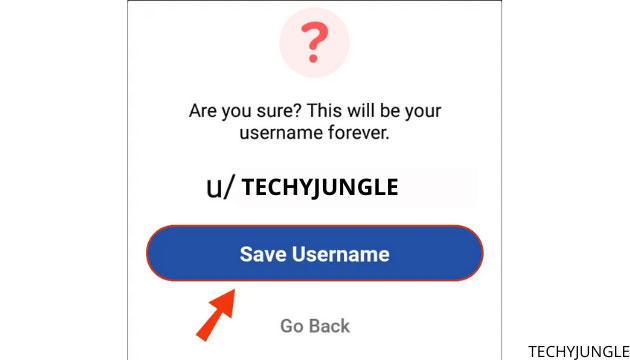 Also Read: Windows 10 Taskbar Not Working (Various Methods)
Video Guide On How to Change Reddit Username
If you still have any doubts after reading the above content, then you can watch this video.
Wrapping Up
Reddit doesn't allow you to change username again and again. It will give you a single chance to change it at the time of new registration. Moreover, you can make a new account and change username in reddit.
We hope you like the article, don't forget to give your valuable feedback in the comment section below. Also, you can check out our technology niche article that may excite you.
Frequently Asked Questions
Why Did Reddit Assign Me a Username?
Well, why did Reddit compel me to adopt this username? It is because you logged in with a Google or Apple ID. It generates an entirely new, bot-generated username account.
How Many Times May Your Reddit Username Be Changed?
So unless modifying return to the initial name does not count or changing it more than three times.
Is It Appropriate to Use Your Actual Name on Reddit?
The first thing you should know is that while Reddit thrives on anonymity, it is held in check by openness. Reddit increases on anonymity, but it's kept in control by clearness. Using your real name or birth year in your username is utterly disinclined unless you plan to reinvest in your personal brand.
Is It Possible for Reddit Users to Remain Anonymous On Reddit?
Redditors are known solely by their usernames and the material they post. The Redditor doesn't need to provide any personal information in their content or username. As a result, Reddit is originally a community of fully anonymous particular person who shares online content.
Is It Possible to Change Reddit Username Without Creating New Account?
The Answer to this is NO, Reddit will give you just one chance to change your username that is at the time of new registration.