Ads on Twitch may seem irritating to you, but here is a way Twitch Adblock to overcome the problem.
There is no other platform that provides live online entertainment like Twitch. Any popular thing inevitably has a negative aspect that comes to light sooner or later, so Twitch has a major negative aspect: intrusive advertisements that disrupt the viewing experience.
Whenever you watch some interesting eSports matches you would be interrupted by long promotional ads, which are extremely annoying.
For this reason, several certain commercials cannot be skipped. This is the harsh reality of Twitch!
You can either avoid these ads or watch streams highlights on YouTube, which does away with much of the excitement of live streams.
If you are completely frustrated by this issue then this guide is just for you. Here you find the reason and solution for Twitch AD blocking. Also Read about Twitch Prime here.
Why AdBlock Doesn't Work on Twitch & How To Fix It
In Twitch, there are numerous advertisement blocking solutions that you have to use to block unwanted ads.
Users have tried several methods to remove the ads through Twitch, but without knowing the reasons behind it, they have failed, so let's first analyze the causes and then consider the solution. 
Listed below are some reasons why your AdBlock isn't functioning properly.
The anti-Adblock measure in Twitch has been updated, but AdBlock is not.

The latest version of your AdBlock is not installed

You do not have your AdBlock settings configured correctly

Another browser extension may conflict with AdBlock

In your AdBlock settings, you haven't applied some of the "more advanced" options. 
Method #1: Using the video ad blocker for Twitch
Using the Video Ad-Block extension, you can block Twitch's new ad-displaying methods. You can use it on both Chrome and Firefox, two of the most popular browsers among Twitch users. Browser extensions operate simply.
During the advertisement, it reduces the stream's quality to 480p, then returns it to its highest setting afterward.
A few pixels are exchanged for an uninterrupted viewing experience, which is quite substantial in the eyes of many Twitch users.
Having an open-source extension makes it easier for anyone to contribute, resulting in continuous improvement. Twitch can also use the community to keep it up-to-date whenever it unveils new plans to show ads.
Method #2: Download the newest version of AdBlock
Even though it might sound straightforward, it is also a very effective solution.
AdBlock extensions are not always updated by some users. Changing ad-displaying methods on Twitch and other websites means your AdBlock can quickly become outdated and be less effective at blocking ads. Here's what you need to do.
Launch Chrome.

Enter "chrome://extensions" in the URL bar and press Enter.

Click the "Developer Mode" icon in the upper right corner. By clicking on "Update" on the far-left, all of your extensions will be updated to the latest version.

Ensure the changes take effect by restarting Chrome.

If you are still experiencing issues, check Twitch.
There are still other solutions you may try if this one didn't work for you. More information on adjusting the AdBlock settings can be found in the following section.
Method #3: Set up AdBlock Setting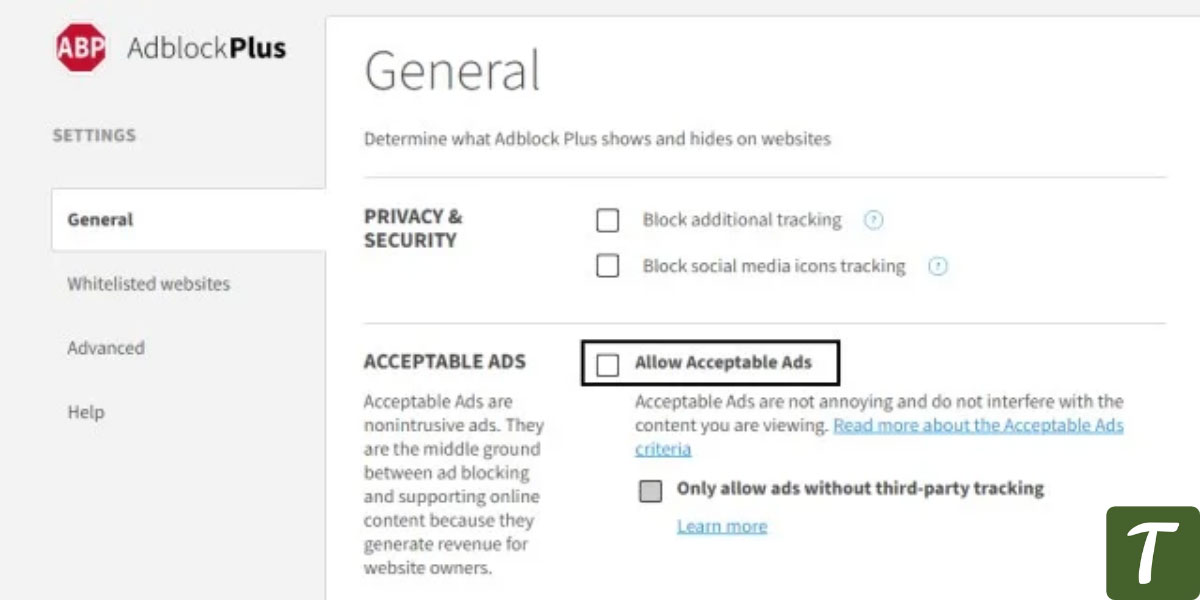 The setting "Allow Acceptable Ads" can be found in AdBlock. It serves an important purpose, but you could keep seeing advertisements on Twitch because of this.
This setting can easily be disabled by following these steps:
In Chrome, click the AdBlock icon in the top right corner.

You can access Settings by clicking the cogwheel (gear icon) in a pop-up.

Select the General tab from the Settings menu on the left.

When you are on the "General" tab, untick "Allow Acceptable Ads" and restart Chrome.

Check Twitch if the issue has been resolved after restarting Chrome.

When this doesn't work, it's possible that AdBlock conflicts with another Chrome extension.
Method #4: Check if AdBlock is conflicting with other extensions
PC users believe that Chrome extensions with multiple ad-blocking capabilities are more effective than those with just one extension.
According to many users, this is not the case and ad-blockers conflict with each other creating more problems. Additionally, you waste precious system resources and do not receive any benefit.
It is best to disable all ad-blockers and similar extensions on your Chrome browser except AdBlock if you already have multiple ones installed. Afterward, you can browse Twitch with AdBlock enabled only in your Chrome extensions.
In any case, you have saved some resources even if you do not solve your issue. Changing the AdBlock settings in the advanced settings will help. 
Method #5: Try Some Advanced Solutions In Twitch AdBlock
You can utilize the excellent whitelisting and blacklisting features of AdBlock when you use it. Ad-blockers might seem intimidating if you're not used to them, but they're not difficult.
This may seem like an advanced setting, but we have made it simple to set up to block Twitch ads forever! Here's how:
Open Chrome in your browser.

The AdBlock icon can be found at the top right.

Click the cogwheel (gear icon) to navigate to the Settings pop-up.

On the left side, click the "Advanced" tab. Scroll down and click "My Filter".

Put one command on each line:
www.twitch.tv##.player-ad-overlay.player-overlay
www.twitch.tv##.js-player-ad-overlay.player-ad-overlay
r/https://imasdk.googleapis.com/js/sdkloader/ima3.js
https://imasdk.googleapis.com/js/sdkloader/ima3.js
Save your settings and restart Chrome.

Try Twitch again after restarting Chrome.
Watch Twitch without ads with other, non-AdBlock-related solutions
AdBlock may not work properly to block every Twitch ad despite your best efforts. But you don't have to give up hope yet.
Many users use AdBlock as their primary ad-blocker, but if AdBlock does not seem to solve your problem, you may want to try one of the other options.
Method #6: If the problem persists, try another ad-blocker
A long-term software, tool, or browser extension can be frustrating to replace. You may appreciate being able to switch from one ad blocker to another if you prefer to watch Twitch frequently.
One of the most popular ad-blockers is uBlock Origin (Chrome/Firefox/Edge), and many users say that it works perfectly with Twitch. It's not necessary to switch permanently to AdBlock if you'd rather use it.
It is possible to install both and switch temporarily based on your activities. Keeping more than one action will slow your browsing speed and may cause conflicts. Make sure you only keep one active at a time. To disable an extension, simply click the button.
Method #7: Use The "Alternate Player for Twitch.tv" Extension
It is an extension for Chrome that improves your viewing experience and also helps you deal with annoying ads. It was recommended by a Reddit user in this particular thread.
Setting up and using the extension should not be a problem. Regular updates by the developer ensure the extension stays up-to-date with Twitch's frequently changing ad display methods.
Method #8: Connect to a VPN to protect your privacy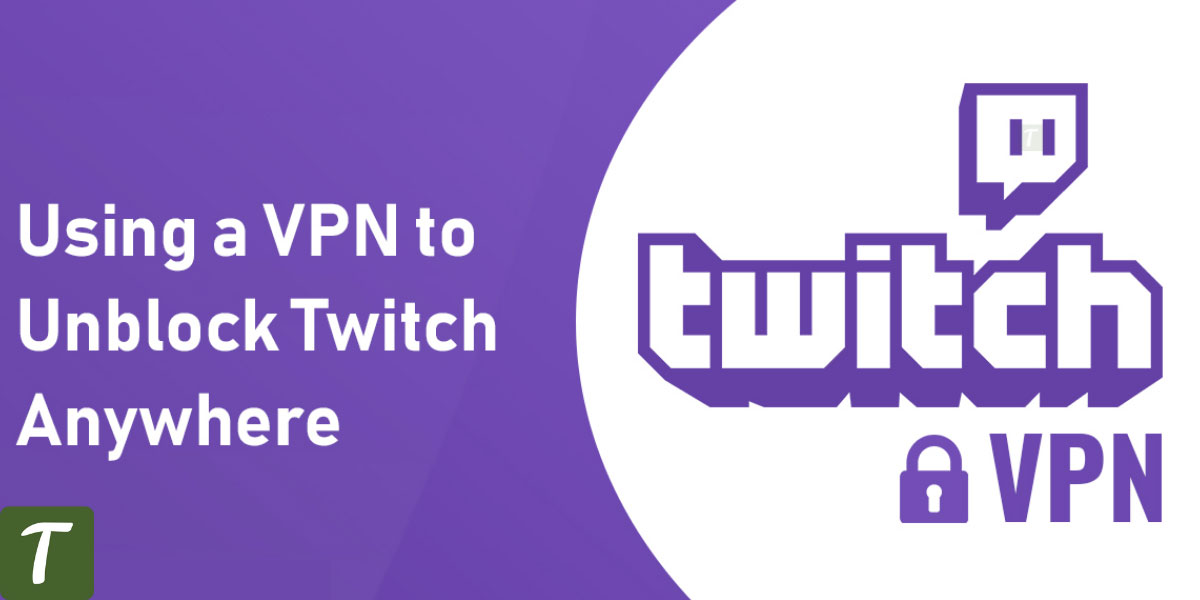 A virtual private network is used for several purposes, including to serve advertisements on Twitch. This is because Twitch does not display advertisements in certain countries. By doing this, you can avoid seeing ads if you "mask" your signal and have Twitch believe you live in a country where advertisements are not shown.
A VPN will block advertising on Twitch if you set your location to one of the countries listed above. Find all the answers to your questions about VPNs in our guide.
Method #9: You can also use other browsers
The popularity of Chrome does not mean that there are no worthy competitors. There are several such browsers, including Brave, which has been getting plenty of attention lately.
The first thing you should notice about Brave is that it runs quicker than Chrome, and its developers claim that it is about three times faster. Viewing carefully selected ads earns you cryptocurrency rewards, which can be redeemed for other items.
Furthermore, if you want to watch Twitch content without seeing ads, Brave is considered to be more private than Chrome. If you somehow continue to see ads, even while using the Brave browser, you should consider trying Twitch-HLS AdBlock.
Method #10: If Nothing Works, Shift to Twitch Turbo
With Twitch Turbo, all advertisements are guaranteed to be removed. In case none of the solutions listed above work, Twitch Turbo may be your best option!
Other advantages that can enhance your Twitch experience are also available, but they are also expensive. Well, Don't Buy Twitch Turbo Unless You Read This🙂
Wrapping Up
We listed 10 methods above to fix Twitch Adblock on your system. Lastly, if none of the above steps works for you then you may switch to Twitch Turbo for a better and ad-free experience.
If you are planning to buy Twitch Turbo then it is recommended to read the above guide first.
Till then stay tuned with us by subscribing to our mailing list and commenting your views down below:)