It often happens that we do not want our friends to see us online on PS4 because sometimes it becomes hectic, so you want to choose to appear offline.
There is a way to stay online on PS4. Your friends will see your status as offline if they monitor your Profile. And they won't be mentioned when you sign in to the PlayStation Network, even if their settings would customarily alert them.
We are here to tell you what you need to do about this! So you can freely manage your ps4 Account. 
How to Appear Offline on Ps4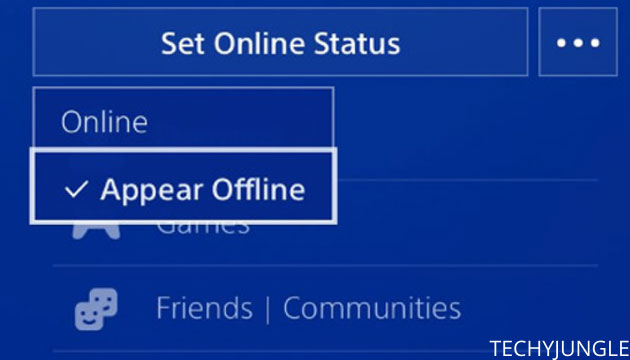 Go to your Profile, and then select Set Online Status.

Then select Appear Offline, and that's it.
After completing these points, You'll see a red "X" next to your avatar, confirming that you seem offline to others. Just give the consent and enjoy.
Also Read: PS VITA Emulator Download |Features| Experimental Guide And More
How to Appear Offline on Xbox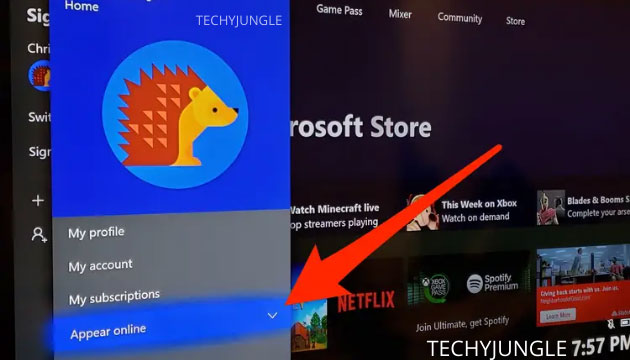 If you also want to appear offline while being online on Xbox but cannot do so, we will help you with this. We will tell you about it step by step. 
Make sure you are signifying into Xbox.

Then touch the Xbox button on your controller.

Scroll left and selected your profile icon.

Click it to find the dropdown menu and then press 'appear offline.

You can also appear offline to some (but not all) people on Xbox One.

Go to your Xbox One Settings, then select Account on the menu on the left.

Then choose Privacy & Online Security on the right.

Next, choose Custom, and then View Details and choose Customize.
You then have to tap the dropdown menu below Others to recognize if you're online.
From there, you can choose whether to allow everyone to see your status, only friends, or no one. By completing this, you will be able to sustain your privacy.
How to Appear Offline on Xbox One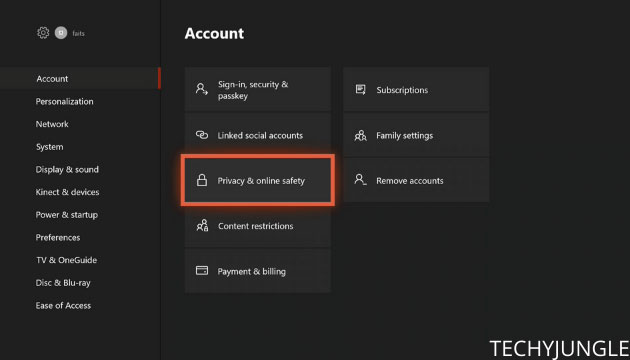 If you require to make your Profile noticeable to everyone offline, the process is straightforward. Just follow a few steps, and you will be noticeable offline even though you are online.
Of your Xbox One's Home screen, press the Xbox button on your controller, which will open a menu.

Navigate to the "Sign In" tab on the far left side of the menu. Choose your Profile and press the A button.

At the bottom of the following table, there is a dropdown menu below "Appear online." Navigate to the dropdown menu and touch A.

On the dropdown menu, choose "Appear offline" and touch A. Your Profile should not be noticeable to both friends and strangers offline.
Apart from this, Xbox One also has the benefit that you can explain essential online information only with your friends. It arrives in handy when you want to hide from strangers and select people but still grant your friends know when you're online, So you will need to adjust your security and privacy settings. For that, we will tell you some steps.
Of your Xbox One's Home screen, touch the Xbox key on your controller, and navigate to the "System" tab on the remote right side of the menu. Choose "Settings" and press the A button.

On the following menu, in the "Account" tab, there is a button named "Privacy and online security." Navigate to this key and press A. "With "Account" highlighted, use the Control Stick to navigate to "Privacy and Online Security" to the right.
"Choose

"Xbox Live

Privacy" and press A.

On the following menu, navigate to "Show details and customize" and press A.

"Choose "Online Status & Memoir" and touch A.

The following menu includes a series of sections and similar dropdown menus, with choosing for "Everybody," "Friends," and "block" to make your Profile's online status noticeable to your friends but not others, first choose "Friends" in the dropdown menu and press A. 
Also Read: Easy Steps to Join PS4 Party Chat on Pc? | Complete Guide
How to Appear Offline on Ps4 Through Phone
If you have difficulty appearing online while playing the game, you can line yourself offline from the mobile without removing the game. This method is brilliant and simple, so the process is as simple as:
 On your

PS4

, go to [Settings] [Account Management].

 [Privacy Settings]   [Enter sign-in information].
Wrapping Up
Nowadays, who doesn't like playing games? Everyone is crazy about games, but provocation happens when people pop in. You get distracted while playing. So, We keep things in mind; we have brought simple solutions for you, with the help of which, you can appear offline, and people will not even bother you. We hope you have liked our blog, and it will be helpful to stay connected with us for similar posts and let us know how you liked this post.
Check out our more articles on the technology niche here.
I hope you like the article, share your valuable feedback in the comment section below.