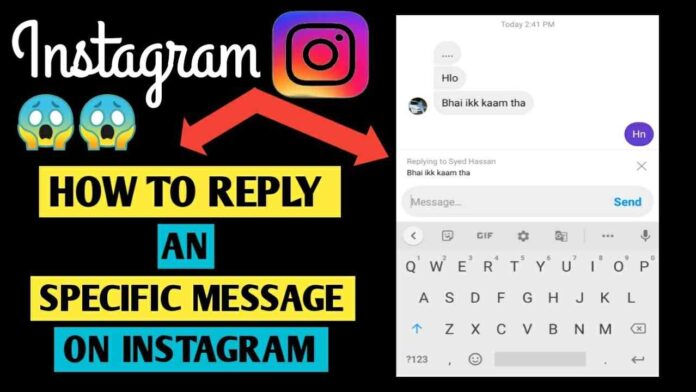 Is Instagram presenting you with a high volume of messages at a single time and causing you difficulty replying to each one whether you are in a personal or group conversation? Especially in a large group, Instagram DMs are straightforward to lose context. When replying directly to a message, some clarity can be added. The following steps describe how to respond directly in DMs on iPhone, Android, and the web.
In that case, you are in the right place for a solution to your query. Instagram didn't have the option of directly replying to specific messages beforehand, like WhatsApp, which allows you to swipe to the right to respond directly to a message.
In response to Instagram, we now have a swipe feature to reply to the message.
Instagram group chats can be pretty confusing at times since there are so many messages. This feature can help you navigate the group chat much more efficiently. Activating it is as easy as clicking a few buttons. Using it does not require any download. You can start it by following these steps.
Have a look at How to Share Spotify lyrics on Instagram?
How to Reply to a Specific DM on Instagram (Android & iPhone)
You should always make sure you have the latest version of the app. In the case of an older version, you should update it from the Play Store or Apple App Store.
Click the profile icon in the bottom right corner of the Instagram app to access your profile.

At the top right, touch the hamburger icon.

Scroll down to the bottom and click Update Messaging.

Press the Update button.

That's it. The messaging icon in the top right corner is now updated when you go to the home screen.

You can now open the conversation you want by tapping the icon.

You can now reply to the message you swiped to the right. You would do the same thing with WhatsApp.

After this step, you will be able to respond directly to a specific message.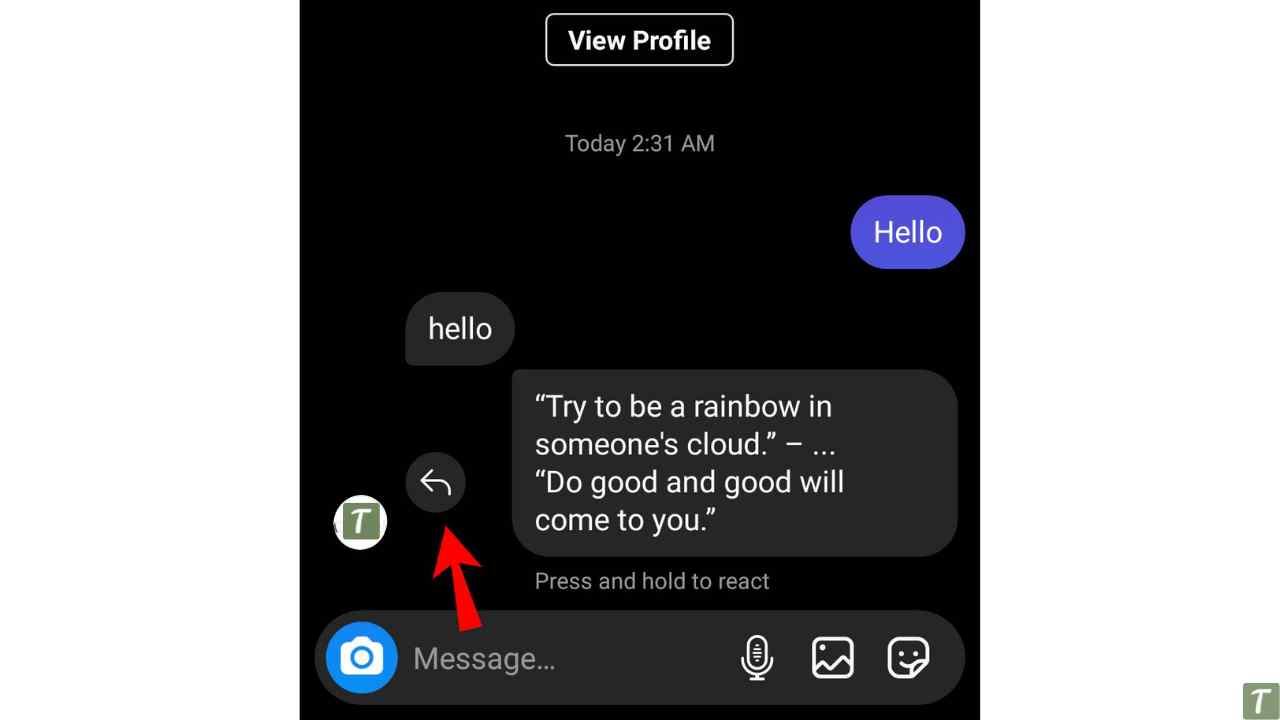 Using the Instagram web, you can directly respond to messages
Instagram's web version will also offer the ability to reply to a specific message once you have upgraded to the new cross-platform messaging. Navigate to Instagram's Messages (DM) section in any web browser on your computer to access this feature.
Go to the Instagram website and select Messages

A conversation can be selected from the left of the screen.

You can select a conversation on Instagram using the web

You can directly reply to a message by hovering over it in the conversation view. By clicking the "Reply" button.

You can reply to a DM on Instagram by clicking Reply

On top of your response, you will find the original message.

Messages on Instagram can be replied to by clicking Send

On top of your response, you will find the original message.

Answer the original message on Instagram
Video Guide: Reply to a Particular Message on Instagram
How to View Archived Posts on Instagram
Wrapping Up
Using this simple method, you can reply to particular messages on Instagram. You may find it straightforward and helpful. In addition, you will get the results you are after so long. 
Do smash the like button below.