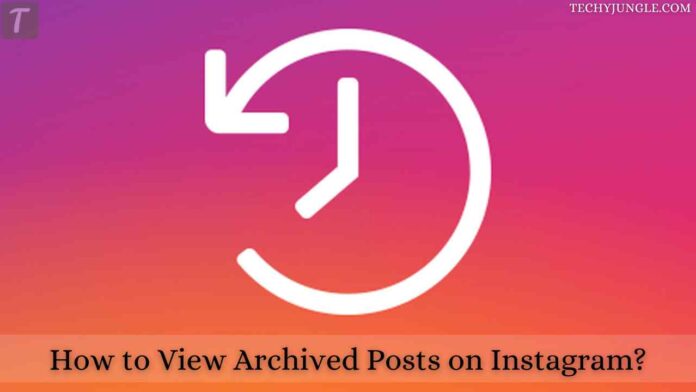 Are you trying to remove the photo from the Instagram feed but do not want to delete it because you can never get it back once you delete the photo? Or did you accidentally archive the photo on Instagram? And you do not know what happened to the image? Archiving pictures is a new feature of Instagram introduced just recently by the company. 
In this feature, you can remove your photo without deleting and perhaps you can reshare and restore the picture after editing. Posts that you archived can always be restored by going to the archived section and restoring them. They will show up on your profile again.
Some of your posts may have been archived, and you would now like to restore them to your profile or just view them. There is a feature on Instagram that allows you to view all the old posts. Users may have difficulty finding the archived section of posts but consider an archived post. Therefore, here in this tutorial, we will guide you through viewing your archived posts.
Also Read: How to Hide Like Counts on Instagram 
How to Find an Archived Instagram Post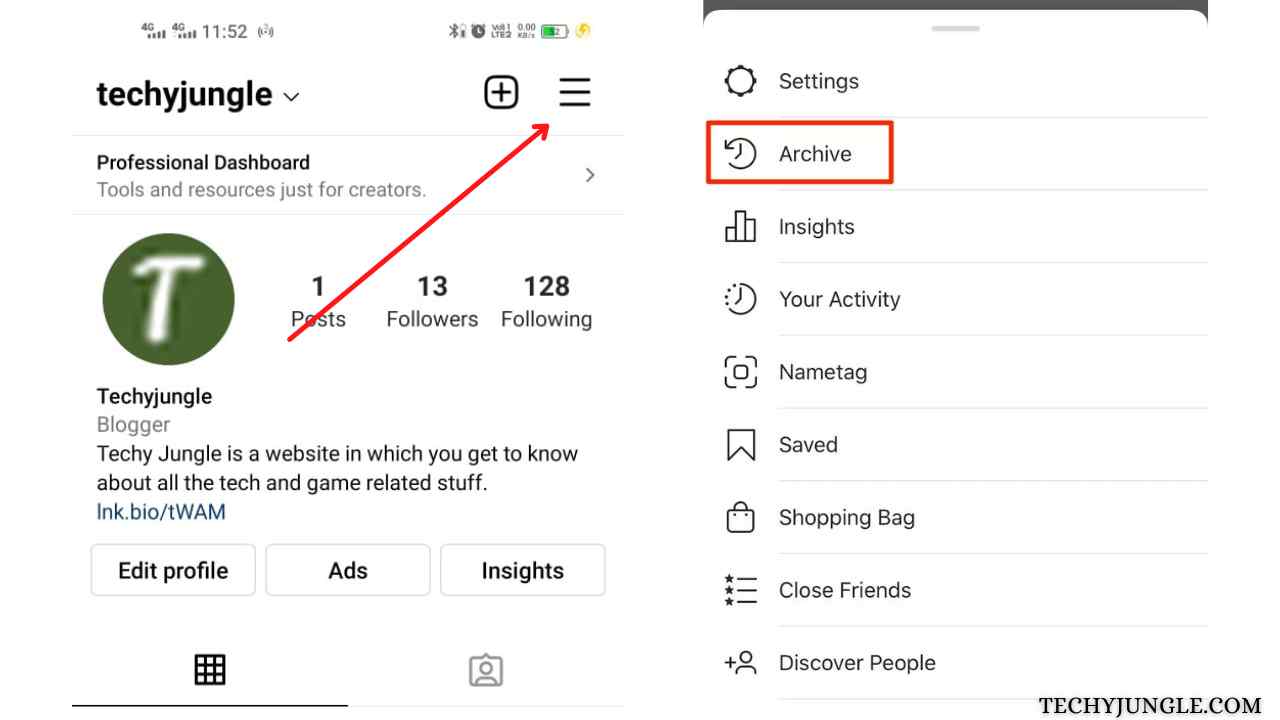 You need first to open the Instagram app,

To edit your profile, click the profile icon in the bottom-right corner,

At the app's top-right corner, click on the three horizontal lines.
The bottom of the page will then show a menu. Tap on the Archive tab from the setting.  
Story Archives will always appear first by default. Click on the dropdown option at the top, then choose Posts Archive.
Here, you can view all of your archived posts. Select the ones you want to restore or delete, and you will add them to your profile.
Also Read: How to remove someone from an Instagram group chat
Frequently Asked Questions
Is it possible to view Archived Posts on Instagram on a computer?
Umm! It is not currently possible to view archived posts on the computer or browser. You can only view your archived posts in the Instagram app. If you would like to view your photo on a computer, you can download a software called Bluestacks, which allows you to download an Instagram app and view your pictures in the archived section.
How to View Archived Posts on Instagram Does Instagram allow you to see someone's archived posts?
No, it's not possible to see someone's archived photos. The creator can only view posts that have been archived. There is no way for you to view an archived post from someone else. Archived posts are visible only to you. In addition, others cannot see the archived posts you have created.
Why Archive option not Showing in Instagram Settings?
If the archive option is not showing in your Instagram setting then you need to update your application. After updating your app, you can see the archive option there.
Also Read: How to Make Instagram Account Private
Wrapping Up
You can only view archived posts of your account, there is no such way to see others' archived photos. With the above-given steps, you can view your archived posts easily. If you still finds any doubt regarding this, you can leave your comment below or you can contact us via mail. We will try to resolve your query asap. Till then, stay tuned with us:)