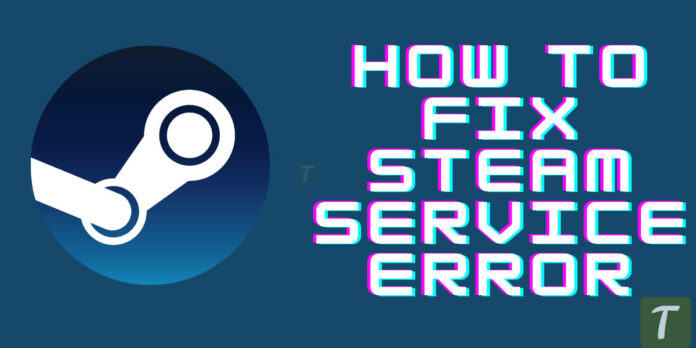 Playing games on Steam is easy because it is an online platform. Many gamers have taken advantage of Steam. It is a delight for players to find a wide range of games across various genres.
However, steam can also be problematic, especially if it is full of bugs and errors related to the different games.
We provide a troubleshooting guide to give you every possible solution if you are also one who has ever faced the steam server. Gaming titles affected by this error include Counter-Strike, Half-Life, and Team Fortress.
Players report getting this error when they launch the game. Let's discuss how to resolve this cause. Firstly, we will tell you the reason for these causes. You can check official website of Steam here.
What are the causes of steam service errors? 
Steam service error in windows 10 is a standard error. It has various causes. A corrupted steam system file or a version of steam that's out-of-date are causes of this error.
Games can also be affected by cache issues—poor or slow network connection. Occasionally, errors might occur.
Older Steam versions

Virus-infected Steam files

Memory not sufficient

Network problems

Playing cached games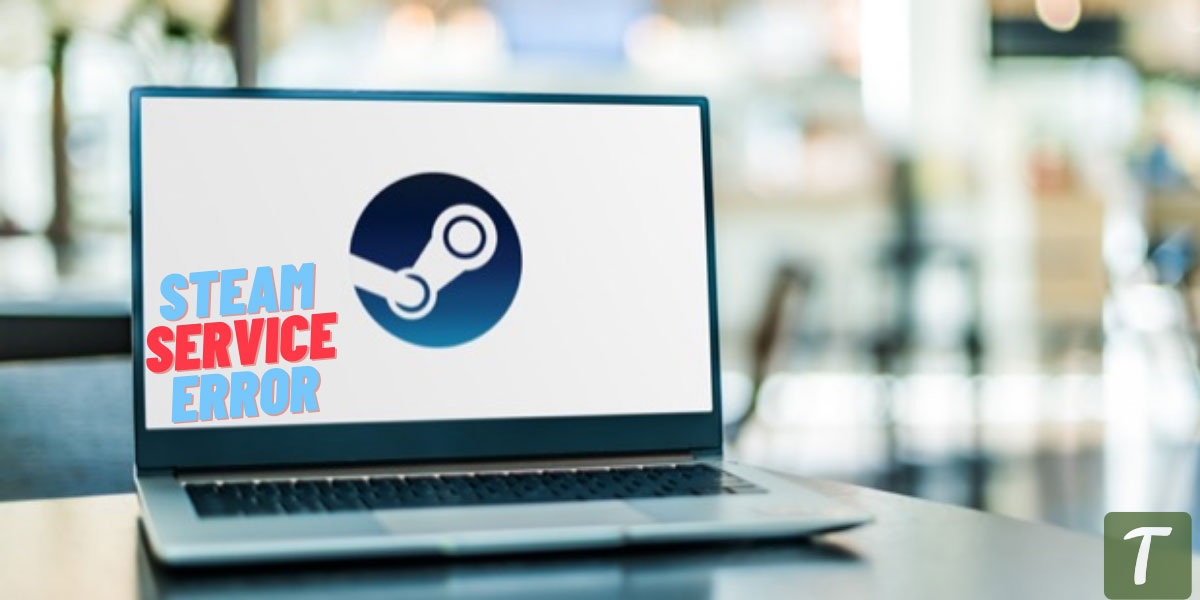 If you are reading this article then you might be interested in How to Find Steam Friend Code | Add Steam Friend Codes.
Steps To Solve Steam Service Error
Network Check
Changing your Steam Beta account
Logout of steam
Inspect the game's integrity
Clean boot
Reinstallation of steam
How can we fix the steam severe error?
In the end, after a lot of analysis, we are on hand with every possible solution to make your game error-free. 
Network Check
If your network is slow, you might encounter this Steam Error that failed to load steamui.dll because the game cannot start. Follow the below steps to fix any issues with your network.
Turn off your computer, disconnect it.

Reboot your router

Start Steam after restarting your system.
Changing your Steam Beta account
The problem with the Steam service Error failing to load steam.dll may be due to updating Steam to a beta account.
Click on the Steam menu in the Steam client

Drop-down menu: Settings

You will find Beta Participation under your Account tab

You can now click on the Change Button

After you can save the changes 
Logout of steam
Many players have reported that a steam service error occurs because the stream DLL cannot load whenever they open the game. Therefore it cannot open. Authentication is required through steam.
Click on the menu in the Steam client

Click Change Accounts from the menu

You must enter your credentials in the confirmation prompt

Open the game after you have logged in
Inspect the game's integrity
You can also check the game cache integrity to resolve this Steam service Error steamui.dll issue. This method verifies the game cache and detects any problems.
Navigate to the problem game in the Steam library

Go to the Properties menu by right-clicking on the game

On the Local Files tab, click Verify Integrity of Game Cache

After completing the process, your game is ready to run 
Clean boot 
If your system does not have enough memory, you might also experience this Steam service Error. You can follow the below-mentioned steps to get to know the memory of steam. 
Once open, type run and press enter 

Hit enter after typing MSConfig

Select Hide all Microsoft services from the Services Tab.

On the bottom right, click on Disable all

The Startup tab of Task Manager will open

All startup applications are shown here

Disable them all by right-clicking

Click the Apply button in the System Configuration window

Start Steam by restarting your computer
Reinstallation of steam
If none of these methods works, Steam needs to be online to update the issue to fix this Steam service Error. Firstly, backup your files and then reinstall Steam.
Open up My Computer

Make a copy of your stream app and save it in any subfolder. 

Windows key + R will accomplish this

Click OK to open appwiz.cpl

Now uninstall Steam
Also Read: How To Turn Off Steam Notifications (2021) – All Notifications
Wrapping Up
After doing all the above steps we hope you are able to fix the Steam Service error while installing the steam service component. If you like the article do give a thumbs up to it.