Are you tired of seeing Steam Notifications again and again? Here is how to turn off steam notifications on PC and Mobile.
Among all launchers, Steam is undoubtedly one of the best. It is hugely tough to find anything to complain about, whether it's robust library or its features. Even so, my experience has shown that certain game features can sometimes get a bit distracting. 
The most common use of Steam notifications is to keep a player informed about updates and actions of friends, but at times Steam notifications can be distracting to a player while they are playing. A Steam notification settings update should help us. With the help of this, you can get rid of unwanted steam messages. 
If you do not know the process, then the purpose of this article is to explain how you can disable unnecessary notifications on Steam. Also, check how to add steam friend code in Steam.
How Do I Disable Steam Notifications?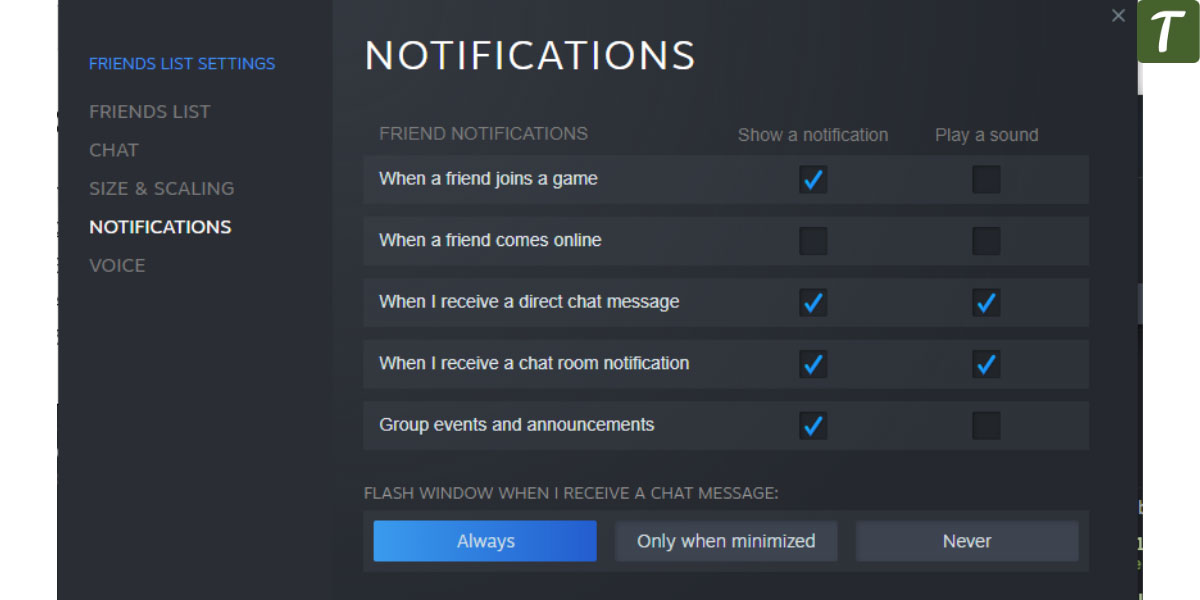 Before moving forward, we have to tell you that you can quickly turn off notifications by following the steps mentioned below. 
Click the Steam icon.
To access the Friends tab, click on Settings.
You can change the notifications and sound settings under Notifications & Sound.
You can manage your settings as per your needs
You can turn off or on notifications in Steam
Continually play your game after saving.
It is easy to change your steam notification settings, and you can change them at any time. It is not necessary to do anything else except check and uncheck the pertinent information.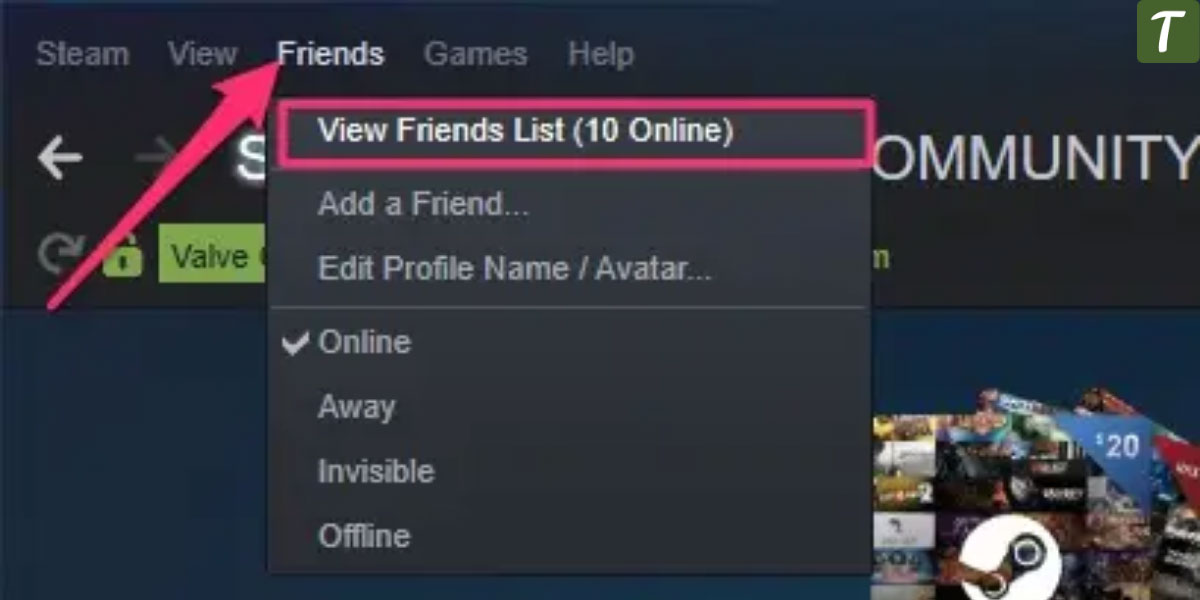 As well as individual notifications, group notifications are possible. The choice will be between displaying a sound and playing a sound whenever friends or a group of friends plan an event. After unchecking both boxes, the message will be completely disabled.
Video Guide To Disable Steam Notifications
What You Need to Do to Disable Steam Notifications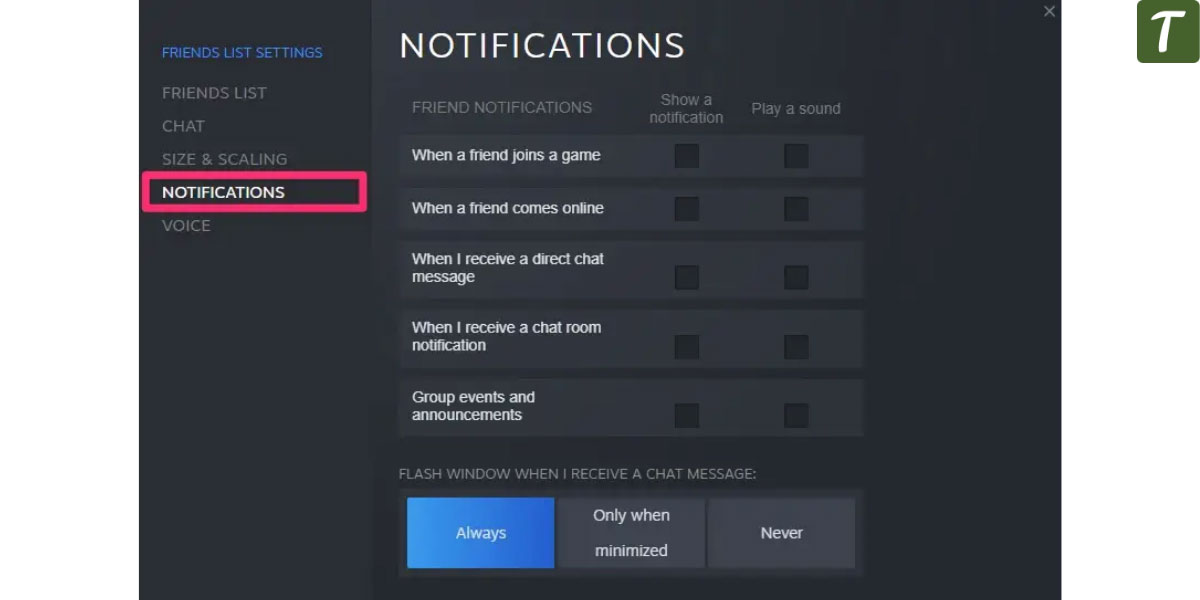 Besides Steam notifications, there are a few other options you might choose to disable. You'll learn more about them below.
Using the Steam Notification settings, disable notifications about new games and upcoming releases. You can find Steam's settings on Steam by navigating to Steam -> Settings.
Please remove the checkbox indicating I'd like to receive notifications about new releases, updates, and upcoming releases from the Interface page. Then click OK to finish. The next time you receive a message about your games or new/upcoming releases, please unsubscribe from that functionality. 
Steam Sound Notifications Can Be Disabled
The sound of any game is very annoying, so please do not disturb or do anything else. The background music of the game and the sounds of the player falling and hitting oneself make the game challenging, especially for those who love to play it quietly. 
Click Steam -> Settings -> Music and enter your Steam username and password. You can uncheck the box "When a new track begins" in the Display drop-down menu at the bottom left.
That's all there is to it. Hopefully, you have disabled every Steam notification from disturbing you if you followed every step in this guide. Additionally, you may want to check out my guide on how to fix black steam screens.
Disable Screenshot Notifications by Turning Them Off
Another information that can cause you trouble while playing the game. Follow the tips given below to disable the message. 
You need to click on In-Game again once you are in Steam -> Settings.
You can disable both display and sound screenshot notifications by unchecking all the boxes under "When a screenshot is taken" on the right side.
How to Reverse Video on Snapchat | Step By Step Guide
Discord Spoiler Tag On PC/Mobile With Text/Images And More
Wrapping Up
Since the Steam application became available, it has been the most popular game for most gamers, which has been free from negative reviews except in the case of notification troubles.
However, with these tips, you don't need to worry about it anymore. You can disable all messages with these instructions.
Frequently Asked Questions
Can I turn off Steam notifications?
Yes, you can turn off steam notifications that pop up on the startup of the app. Above are steps mentioned to do the same.