Are you confused? That, how you will add steam friend code in the steam app, don't worry, below is the complete step-by-step guide with images for the same. So stay tuned…
Steam is a digital platform composed of players that can play online on PC and Xbox. To play Steam games online, you need to log in to its website. A better option is to purchase physical copies of the game and download them to the computer manually by the game's provider.
Steam is a better platform for game developers, in which the freedom to play games of any company is available because Steam has partnerships with companies. In addition, when game developers update their games or bug fix, players can use Steam to allocate "game patches" for download. Doing so permits game developers to modify their games without having to cancel their products. 
Furthermore, after being permitted by Steam, you can invite Log in to our website to share your thoughts with us. Friends to play the game. All you require is to set your username and eight-digit code.  In this article, we are going to tell you the entire procedure of it. 
Also Read: How to Fix Steam Service Error While Installing Steam Service Component
What Is Steam Friend Code?
A Steam friend code is an 8-digit code that can be found within the Steam application. You can use it to send to your friends instead of your username to add friends more easily.
How to Find Your Friends on the Steam App?
Open the Steam app on your computer. 

Next login, tap on the Friends chat icon appearing on the right side there.
The same pop-up window will come where you tap the option to add friends.
After that, you will see a friend's code on the window, copy it, and send it to your friend.

By entering the code, you and your friend can easily connect and play.
It is how you can add a friend to your Steam app! Through this, you can invite your friends and play any game. 
How to Add Friend Code on Steam
Adding friends to Steam is straightforward, and you can do it in an instant. Add your friends to Steam, double-click on the friend code you received and copy it after clicking on the icon of adding a friend and paste friend code.  
This process is relatively easier than finding a friend's code on Steam. 
Also Read: Steam Error Code 118; What Causes It and How to Fix It?
How Can I Send a Steam Friend Code as a Present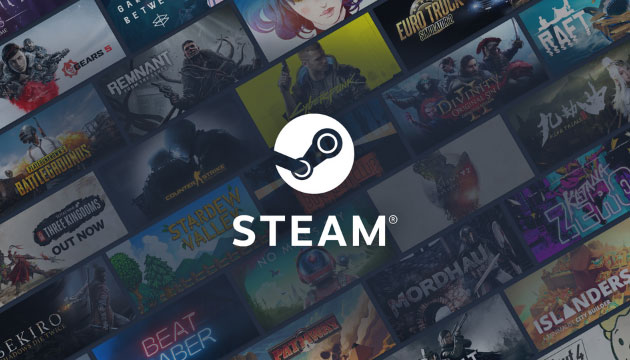 Giving someone a game present is suitable, especially for gamers. So valve makes it simplistic for you to purchase them for your loved ones. You instantly affix a title to the Steam shopping cart as you would for yourself, but before tapping Purchase For Personally, click Purchase As a Present, and then choose a person from your Friends List. That's all!
Additionally, you can apply the option to send the game directly to the recipient Steam account or catalog a delivery for a birthday, holiday, or any other time. It would be an excellent present for them. 
What Would We Do if We Could Not Find My Friends on Steam
Searching and adding friends on Steam gets stuck at times because server problems are common. It happens because the database goes down; that's why it's impossible to find and add friends to Steam. Only valves can solve this, and you have to wait for their response.
When you sign up for Steam, it is necessary to create a username. With the help you can log in to the server, the primary username is not the same as that username.  You can modify your profile name at any time; changing the name creates predicaments for your friend trying to add you automatically.
Wrapping Up
This blog shows you how to send friends codes and find friends using Steam and give the Friends Code present in Steam as a present; information about it is also available in this blog. You can add any game to the Steam app and enjoy online games as you like. We believe that you will discover this article informative for you. Log in to our website to share your thoughts with us. Stay tuned to get an early update on the game's world! 
Also Read: How To Turn Off Steam Notifications; All Notifications Step by Step