Watch2gether – In this world, everyone lives in a different style and each of us has different kinds of relations. Some of us have long-term relationships whereas some of us have stayed away far away from friends and family.
In their life, there is a time when they want to spend quality time with their significant ones but the situation is not according to them.
As if you do know we will suggest you can watch movies with your family and friends without going anywhere with the help of Watch2gether.
This is the best way to spend time with your friends and families from whom you are miles apart. Watch2gether will make your time enjoyable and memorable. 
It's easy to watch any type of movie based on different genres like horror movies, or anime as well.
What Is Watch2gether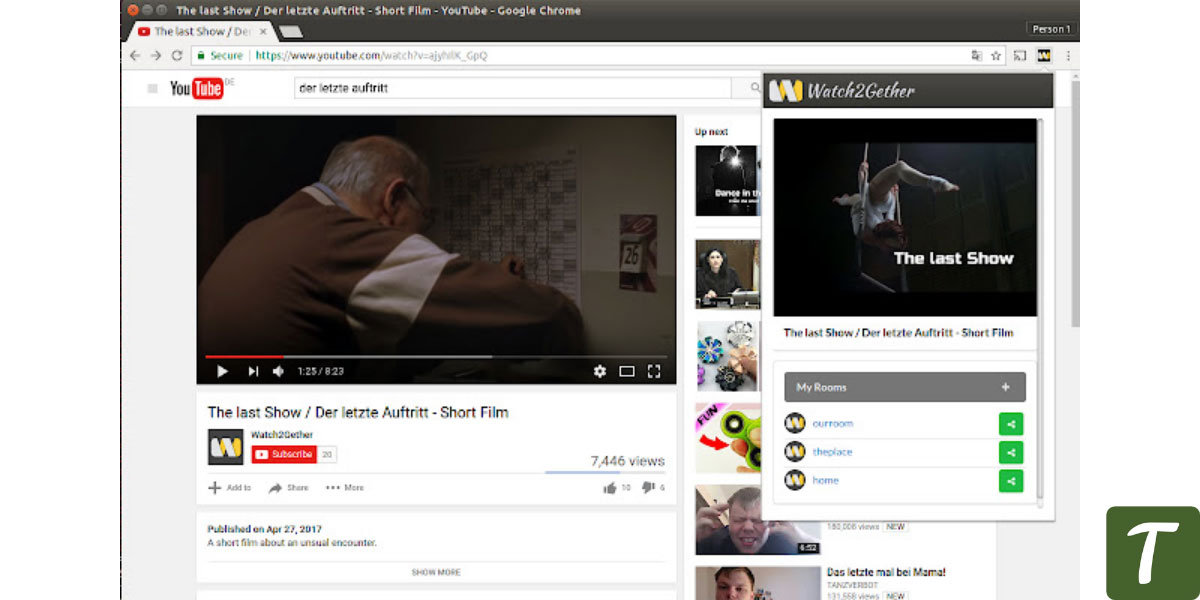 We can share videos with our friends through Watch2gether, an extremely useful site. It includes a chat room in which you can invite all your friends and watch all your favorite videos.
Those with whom you would like to watch videos can access the chatroom by sending the link. Regardless of whether they are on a computer or smartphone, they must click on the link to enter the chat room.
Your friends will also be able to watch videos in that chatroom once you have played the video. When you pause the video on your device, it will be paused automatically on your friends' devices.
Your friend will automatically receive the video if you forward it to their device. You can discuss the current video with your friends and share your opinions about that scene.
Therefore, Watch2gether offers users the opportunity to share virtual movie-watching experiences with their friends.
Also Read: Is Jack Ryan Season 3 Coming? Know Jack Ryan Season 3 Release Date | Cast
Easy steps to use
watch2gether
Visit The Website
Create Your Chatroom
Invite Friends
Search Video
Create Playlist
Add Videos To Your Playlist
How to use watch2gether?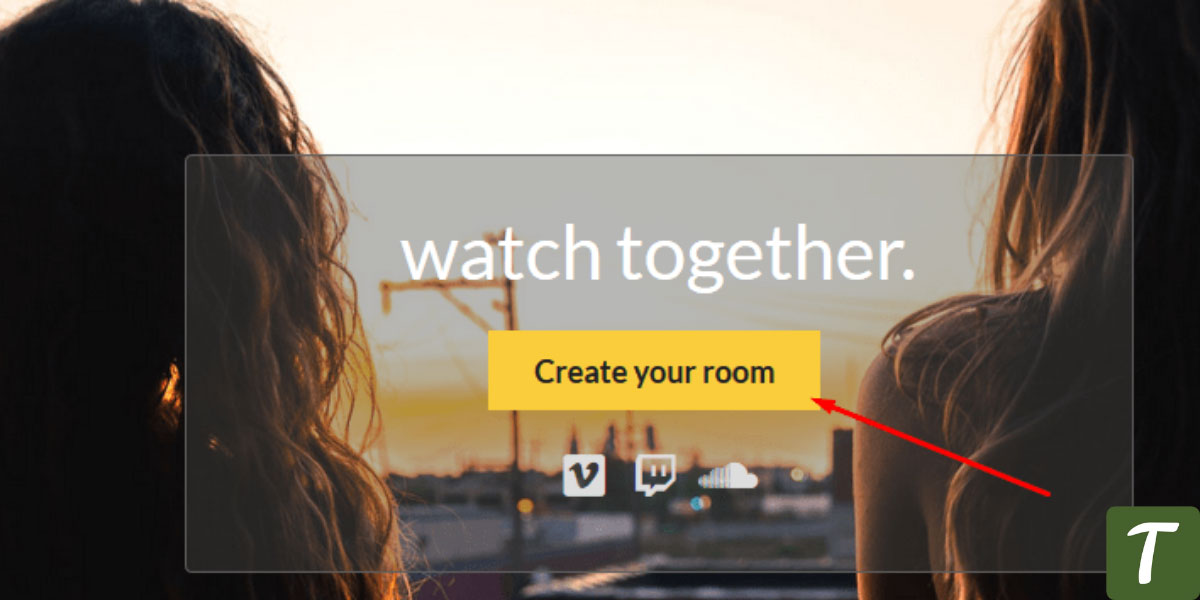 Using Watch2gether with friends is extremely easy. Setup takes only a few seconds. You don't have to install any software since it's a web service.
Watch2gether is free of cost which means you do not need to bother to spend extra money on this service. Now we will tell you how you can watch the movies with your family and friends. 
Start the process by visiting the official Watch2gether website. Open your browser and click on the site.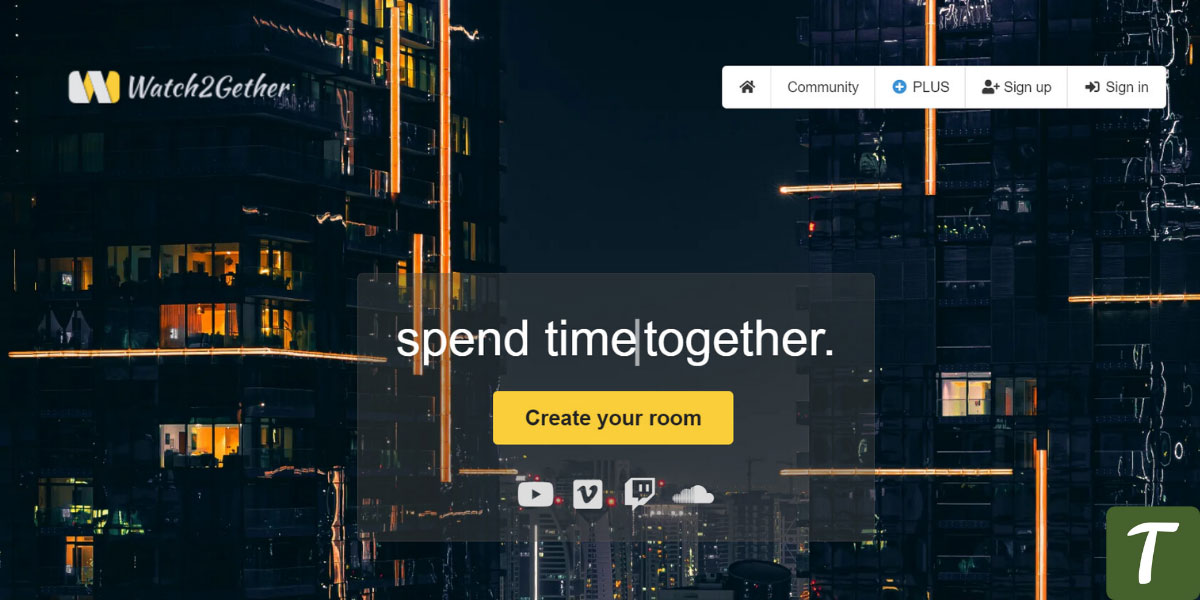 When you open a website on the homepage you can see a yellow colored button with the name Create Your Room.
You have to click there to make your chatroom under your name. It is based on private chat rooms so every person has an individual room so that you can enjoy movies easily. It is pretty easy to give the name of your chatroom.
Click on the yellow box and type your name then click OK and your name has been saved automatically.  
After creating your chat room, you can add your friends easily. You can add many friends as per our wish. There are no restrictions. You just need to invite them by clicking on their image.
They will show you a link, it's your choice that you will copy-paste to send separately or share the link via Facebook, Google+, etc. From the given icons.
Your friend can join the chat room as soon as he or she opens the link and clicks on it. They will first have to register for a nickname to enter the chat room, and then they will be added to it.
Your friends in the chat room will also watch the video when you start playing it. Two options are available for searching and playing videos.
Alternatively, you can enter a website name to search for videos on, or copy and paste the URL into the search box.
Watch2gether also lets you create playlists of videos for later use. Create a playlist by clicking the settings icon.
The only thing you need to do is give your playlist a name and click the Create Playlist button. It's that simple.
Add Videos To Your Playlist
You can add videos to your playlist by selecting the playlist in the playlist panel and searching for them later.
There is a horizontal three-line icon at the bottom of each video. To add a video to a playlist, click on the icon.
Best Alternatives to Watch2gether
WatchPubs
Kosmi
Metastream
Syncplay
NP Teleparty
Some Alternatives to Watch2gether
There are alternatives to just about everything, so watch2gether. Alternatives may be necessary if the website gets stuck and isn't able to function properly at a certain point.
If the same thing happens in the future, the following five alternatives may be helpful. 
With YouTube, you can watch memes, listen to music, and play video files from Google Drive as well as other free video-sharing services.
With one convenient app, you can have a modern chat room with notifications and the ability to search YouTube for videos using smart searches and to get related videos in one click with all useful information, on your desktop and your mobile devices. 
It offers voice, text, and video conversations, along with games and applications like SNES Party, NES Party, OpenArena, Poker, Virtual Card Tables, Synced YouTube, and Co watch Video.
Metastream 
You can watch internet videos with friends through Metastream. This service helps you synchronize media from multiple websites. Share a friend code with your friends so you can watch or listen together.
By sharing a video file with your friend/partner/family member, you can watch it simultaneously on multiple computers and locations using MPC-HC, MPV, Mplayer2, and VLC.
A Chrome extension called Netflix Party allows you to watch Netflix remotely with friends, for instance for movie nights with your special someone who lives far away. A group chat feature is added along with the video playback.
Well, Gogoanime and Lookmovie are also performing well in the same industry as watch2gether.
Frequently Asked Questions
Is watch2together a safe website?
Video or chat content is not moderated, so users in a room can fill the clips playlist with content that contains violence, sexual content, language, substance abuse, and other shocking content. In short, this website is safe to use and you can use it without any hesitation. 
Wrapping Up
With Watch2gether, you can watch videos with your friends. If you create a chat room, you should know it is not permanent, but a temporary one that will be deleted within 24 hours. The app is very useful for many purposes.
This website is not only fun to watch videos with friends, but it can also be beneficial to teachers since they can use it with their students.
Employees can also use the website. It has a ton of options. It is up to you what you do with the website.
You can read it out that this website is pretty good as we mentioned above how you can set this website for your way.
Hopefully, the information contained in this article was informative and helpful for you. We would like to hear from you in the comments.