Windows 10 Taskbar Not Working – Millions of people use Windows 10, and thousands of people experience taskbar errors in Windows 10. It could be any problem.
The most common error that has received the most complaints in recent days is an error in Windows 10's Taskbar, which causes your computer's Windows 10 to become stuck. The mouse also makes it difficult to use the cursor; no matter how many times you click, moving the cursor is difficult.
If your Windows 10 Taskbar is not running adequately for you, then there is nothing to worry about,  Because you can fix the problem in a few minutes. It is related, we will tell you some points using which you can solve the problem of windows 10.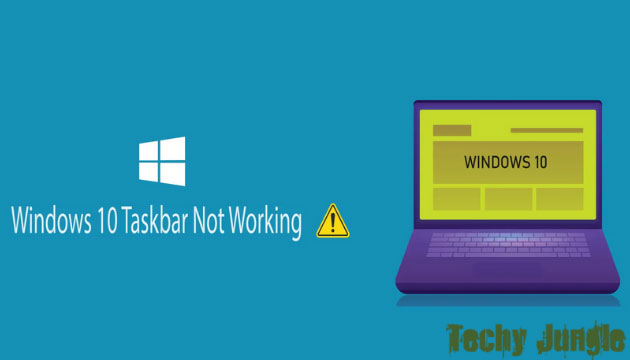 We will tell you some helpful steps to fix your computer, laptop window 10, errors. 
Method 1 to Fix Windows 10 Taskbar not working:
The first step to solve the problem is to restart your system.
Try Restarting Windows Explorer 
If your Taskbar isn't responding while you're at work, the best way is to try a restart of Windows Explorer. Trying this once may help you because the Taskbar in Windows is only one part of Windows Explorer. There are also two ways to restart Windows Explorer in Windows 10, one is restarting from Task Manager, and the other is restarting from CMD. 
For this also some steps which are being told to you below. 
Step by Step Process To Restart the Explorer:
Restart Windows Explorer Using Task Manager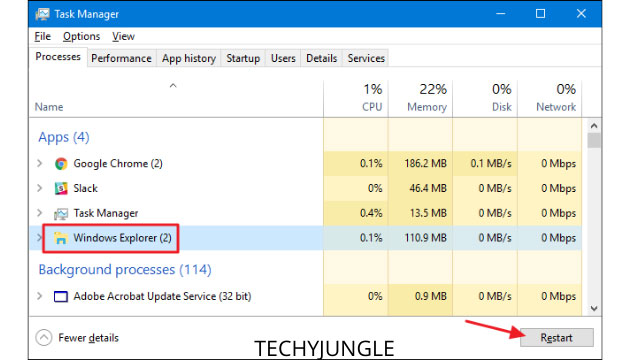 Press the CTRL+SHIFT+ESC buttons simultaneously to open Task Manager
If you are not getting complete information, then go to More Details. 
Now find Windows Explorer on the Processes tab there. 
Right-click on Windows Explorer and Restart the window 
Restart Windows Explorer Using Command Prompt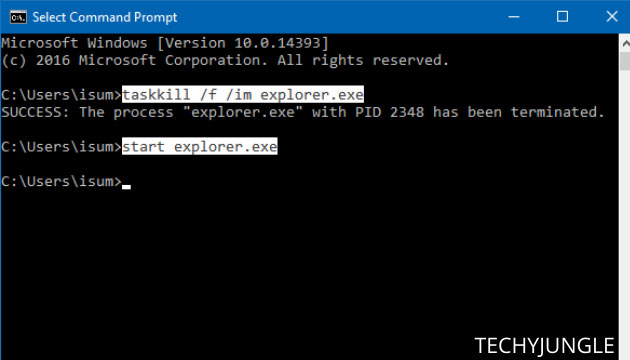 Don't overthink that if my Taskbar itself is not working, then how can I open cmd! For this, you have to use Cortana if you use Cortana! 
Hit on the Windows key and click on Cortana from the Apps list.

Detect Command Prompt and open it.

Type taskkill /f /IM explorer.exe and hold and press enter.

Your screen will be blank because Windows Explorer has shut down. You have to switch it on again. So, In order to turn it on, type explorer.exe command in CMD and press Enter.
Also Read: Windows Audio Device Graph Isolation (Solved)
Method 2 to Fix Windows 10 Taskbar not working: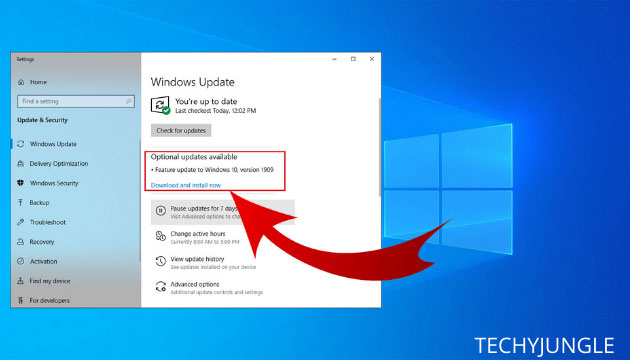 Sometimes old drivers may create the problem of taskbar, to resolve it follow the below steps.
Can an Old Window Driver Cause Problems?
You should update your Windows driver. It's sound advice that can help with various PC issues, but it can also help with Taskbar conflicts in some cases. Drivers that are out of date, mainly display drivers, can cause a slew of problems. When your Taskbar stops responding or behaves weirdly, it's worth checking to see if they've been updated.
Once there, make sure you have installed all Windows Updates at Settings → Update & security → Windows Update. Sometimes the latest Windows patch solves such a problem.
Method 3 to Fix Windows 10 Taskbar not working:
If the Taskbar disappears from your screen, following points may help to tackle the situation.
What Can You Do When the Window 10 Taskbar Icon Is Missing?
It has often been seen that the Taskbar disappears in your computer, and the bottom left-right and system tray clock are not visible.  The solution to this problem requires going to the command line, which is somewhat easier. 
First of all, you have to press Win + X together to open the Power User Menu. 
You then launch a command prompt or Windows PowerShell.  
From here, you can access some tools to fix the Taskbar.
You should first try the SFC command in the resulting prompt, which runs the System File Checker utility, to fix Windows problems. To do this, use this command, then reboot when done.
Even after doing this, if the problem has not been solved, then try some other utility. Try on Disk Image Servicing you Management (DISM). You should recognize that your Taskbar returns to its stable state after a reboot.
For which you follow these steps:
DISM → Online → Cleanup-Image → RestoreHealth
Method 4 to Fix Windows 10 Taskbar not working:
Occasionally, you can experience Taskbar moving around as soon as you click it. Below steps may help to resolve your problem.
Windows 10 Taskbar Moves Have Been Everywhere on the Screen
The Taskbar in Windows 10 has also been covered in that it suddenly starts moving about when you click on it; whenever you click on it, the Taskbar moves. It is also assumed that you have unlocked the Taskbar; it is critical to maintaining the Taskbar locked because clicking on it is the simplest way to move from one application to another.
Go to Settings → Personalization → Taskbar repeatedly and make sure you have Lock Taskbar enabled. When it's on, you won't be able to click and drag a space in the Taskbar to move it around your screen.
Method 5 to Fix Windows 10 Taskbar not working:
Re-registering may help in this case. Follow the below points to create new account.
If Nothing Works, Make a New Account
It may be that even after trying so hard, Windows 10 is not working as it should, then it simply means that there has been some error in your user account; you need to solve it. You will require to make a new user account.  
Open the Settings app (Win + I) and go to Accounts & other users to create a new user account. Select Add someone else to this PC from the Other Users area. Following that, you may begin the account creation process.
Assume you'd like to modify your user account. Select I don't have this person's sign-in information, then without a Microsoft account to avoid any mistake with your original login.
Frequently Asked Questions 
Some such questions are often asked by people, giving you the answer in this article.
How Do I Resolve the Unresponsive Taskbar in Windows 10?
The native OS utilities that kill slow processes on your computer are known as Task Manager. You may also use it to stop and resume Windows Explorer.
To open Task Manager, press the Ctrl + Shift + Esc keys at the same time.
If you can't find the procedures, click More info.
Examine all of your running programs under the Processes tab at the top.
Find the Windows Explorer-related. Find the process option, right-click it, and choose Restart from the menu.
It will restart Explorer, allowing you to use your taskbar again.
How Do I Unfreeze My Taskbar?
The taskbar can restart. Open the Task Manager, press Ctrl + Shift + Esc, then pick File Explorer and click Restart.
Why Is My Taskbar Not Working?
Tap the Ctrl + Shift + Esc keys on your keyboard to launch Task Manager. When the Process Manager window appears, right-click on "Windows Explorer" under the "Processes" tab and choose "End task" from the drop-down menu. Windows Explorer will start up again. It should, at the very minor, solve the problem.
Why Don't I Hide When I Go Fullscreen?
It's most likely an application's fault if your Taskbar doesn't hide even when the auto-hide feature is enabled. Check your running apps and close them one by one if you're having trouble with fullscreen applications, videos, or documents. You'll be able to solve which app is creating the problem as you go.