You can easily change your name on Facebook just by following the below-given steps, no matter whether you are using Android, ios, or PC.
Facebook provides you the feature of sharing information about yourself using your Facebook profile. A Facebook profile is a profile that is given to you for sharing your personal information.
In a Facebook profile, the first thing that matters the most is your name. If you use a Facebook account with another name then it will be the reason for many problems. You are advised to create only one account in which your personal information needs to be shared. Your likes and dislikes, groups you follow, posts you shared, etc.
Do you know, that Facebook also runs Facebook Touch with it?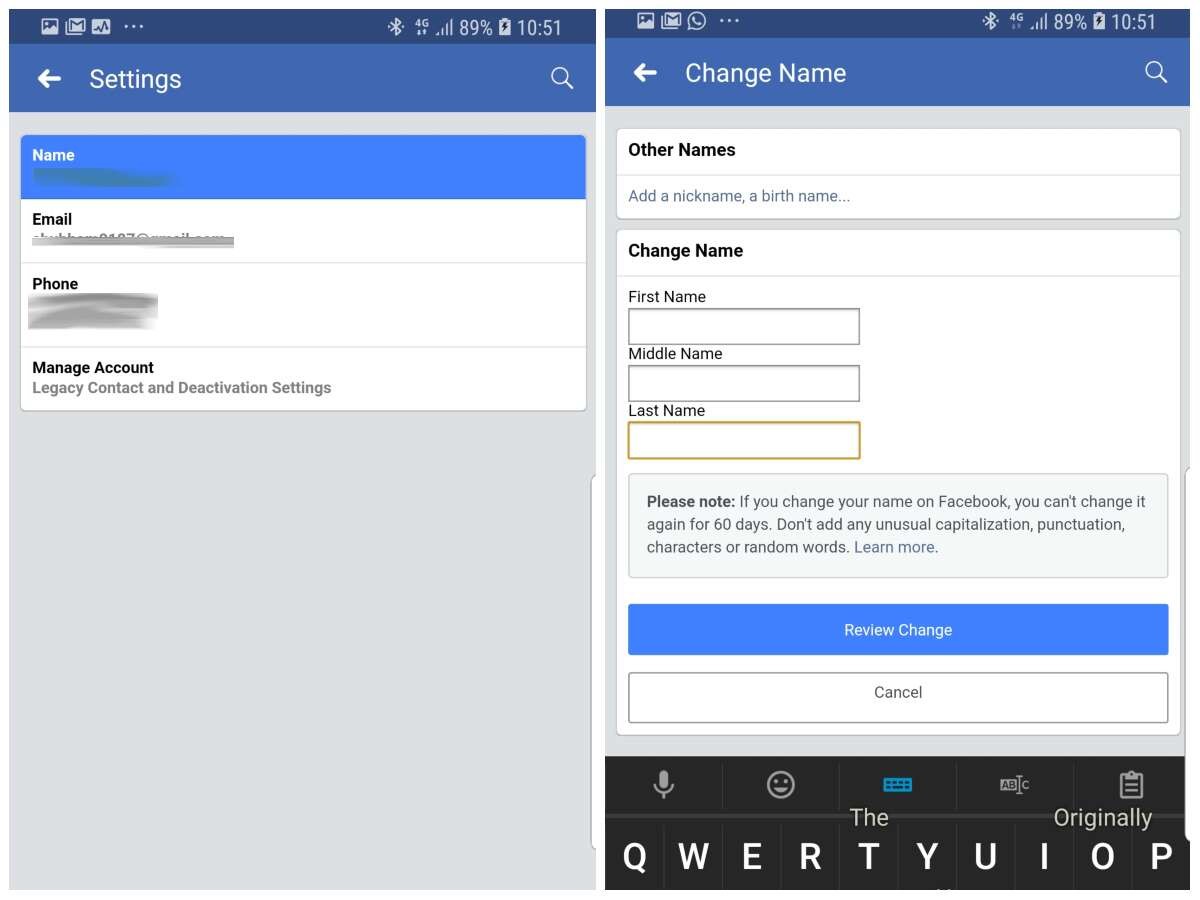 For changing your name on Facebook, you need to follow some steps, these are: –
The very first step is to open the Facebook app.
After opening the app go to the settings option which is shown in the right corner.
Click on that option.
Here you can see many options, then select the option named 'General'.
After opening the general option, you can see many options like name, username, contact, etc.
Then select the 'name' option.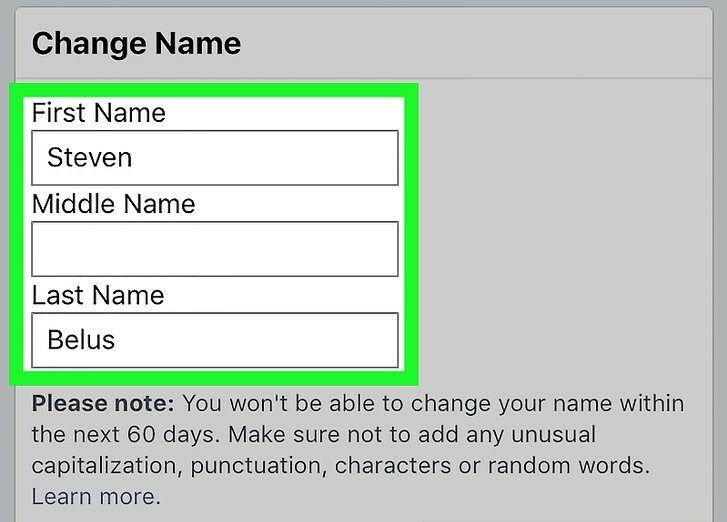 Now, from here delete the former name and type new name you want.
Your name has changed.
How to change your Facebook name on iPhone
Using your iPhone, you may modify your Facebook name. You can change the spelling of your name or use a different name on your Facebook account using the Facebook app for iPhone. This article will show you how to use your iPhone to alter your Facebook name.
Are you beginning to update all of your single name records, including those you use on social media? Is it possible that you misspelled your Facebook name? Do you want to change your Facebook account's name completely? This article will serve you as a guide.
Let's start: –
If you're one of those Facebook users who hasn't changed their profile name from the first day you set it up, you could have a hard time finding the correct settings. Follow the instructions below to alter your name on Facebook:
First step is to open the Facebook app which is shown on your home screen on your iPhone.
After opening Facebook, you are able to see the many options.
On the bottom right corner of the home screen, you will be able to see the option which is like three horizontal lines.
Then go through this option, and open it.
After opening this option click to the settings option.
Then different kinds of settings are shown, but you need to select the account setting.
Now, select the option named General.
In the general option, you are able to see the option name.
Then open the General option.
Now, three options are shown, such as First name; middle name; last name.
Fill in your name and what you want.
Click on the Review Change button.
Now select how would you want to display your name.
For making the changes work, you need to enter your Facebook password for security reasons.
How to add other names on Facebook: –
Facebook also allows you this feature – If you want to provide more information about your name but don't want to change your name. Follow these procedures to add an Other Name on your desktop:
Navigate to the "Name" section of "General Account Settings" by following steps 1 through 5 of how to alter your Facebook name on a desktop.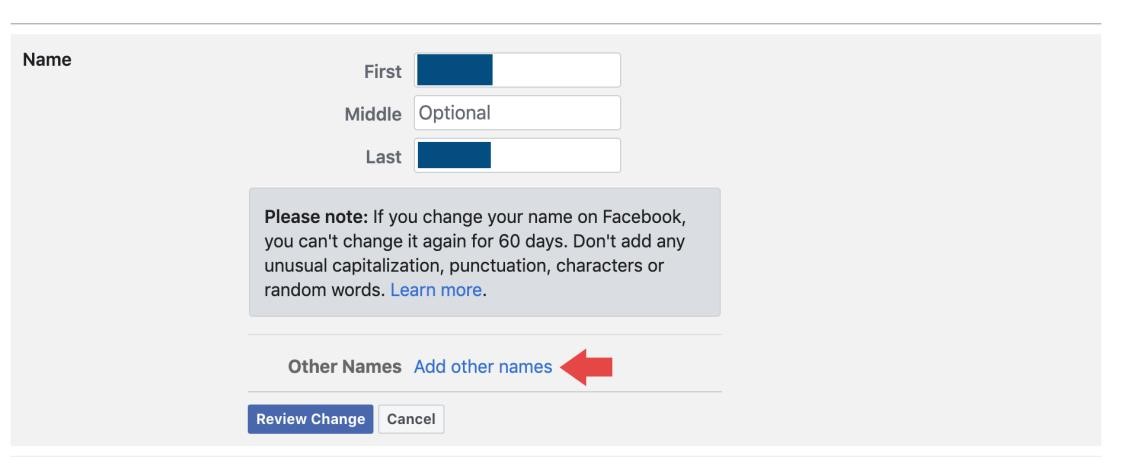 Select the option named "Add other names" from the drop-down menu; then you will go to the add bio page.
To access name choices, go to "Other Names" and select "Add a nickname, a birth name…"
To see a larger list of name types, tap the downward caret on the left of the "Name Type" box.
Select the other name type you want to include from the dropdown list.
Type the other name you want to add to your profile in the "Name" field.
If you wish your alternative name to be displayed, type it in the box below
Click on the save button for completing the process.
Having a genuine Facebook profile will help you in many fields and in many ways. And having an original account name can display your class.
Also, have a look at 3 Facebook Advertising Strategies You Should Try in 2022
Also Read: This Person Is Unavailable on Messenger; Meaning and How to Fix
Wrapping Up
I hope this article has helped you a lot with changing your Facebook profile name. This will solve your problem and suggests you the best solution for your issue. Now you are good to change your name on Facebook.
You can also share your valuable feedback in the comment section below.