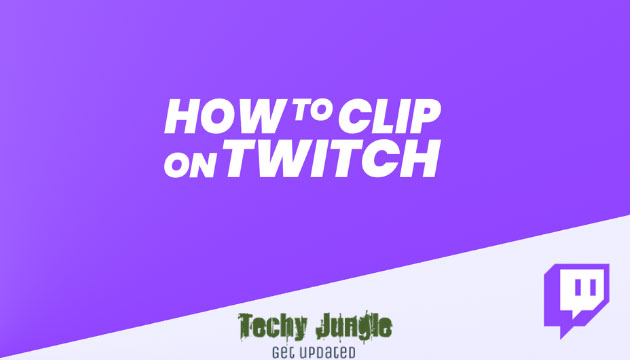 Do you know How to Clip on Twitch? Twitch Clip is a fun to share short Clips with friends from different media channels. Because of this boy, the provider of Twitch has also introduced this facility of Twitch lovers in its platform. Twitch users can capture any moment of the video, share it with their friends and media platforms, and edit those Clips according to their own. 
In this article, we will show you how to Clip on Twitch across different devices. Apart from some basic options, we will also share the answers to some common questions related to this platform. 
How to Make a Clip on Twitch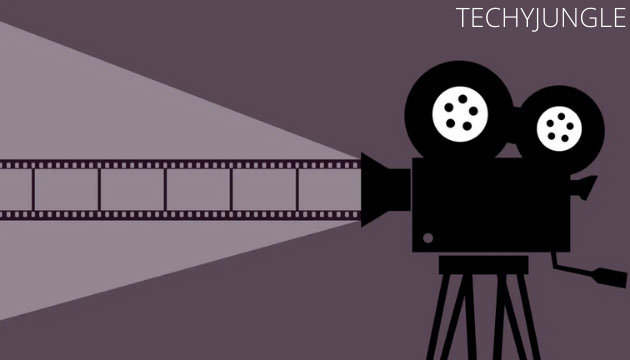 Twitch is a platform that was produced only for live streaming, due to which it has become trendy among game lovers. Like we told you in our previous articles, there are video games, live streaming, and tournaments with a different craze among the players; apart from this, Twitch also used music, creative material, etc. 
Live streaming is used by millions of users every day, where they enjoy live streaming and record streaming and live chat with other users. The unique thing was added to this when Twitch introduced Clip video in its platform; This feature allows you to create and edit short videos. We'll show you how to do it on all your devices.
Also Read: Twitch Turbo – Don't Buy Twitch Turbo Unless You Read This
How to Make a Clip on Twitch IOS and Android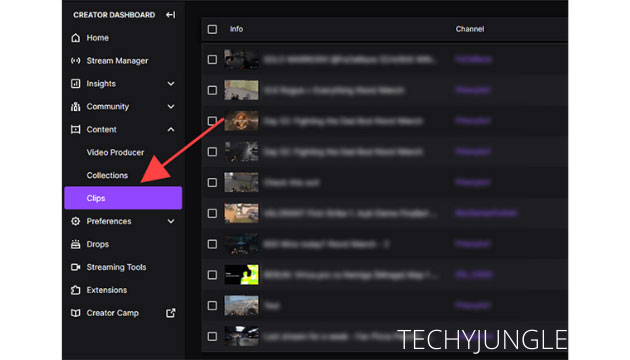 So after releasing a new one added by Twitch, many users ask how to make Clip-on IOS and android? It is easy to make a Clip from Twitch whether you are using ios and android. You want to do editing or creating with the Twitch Clip, and it is pretty easy; follow the few steps mentioned below—:
Open a Twitch account on your phone
Choose the video you wish to Clip.

Click on the video during the stream.

If you have an iOS device, touch the "Share'' icon and then "Create Clip.'' If you have an Android device, touch on the "Create Clip'' mentioned at the bottom of the video stream. 
When you touch there, Twitch will automatically create a 30-second Clip.

If you aren't happy with the Clip, you can edit it by trimming unnecessary content as you wish.

When you have done touching up your Clip, then hit the tap button.

Set a title for your Clip and publish it.
How to Make a Clip-on Twitch Mac or Website?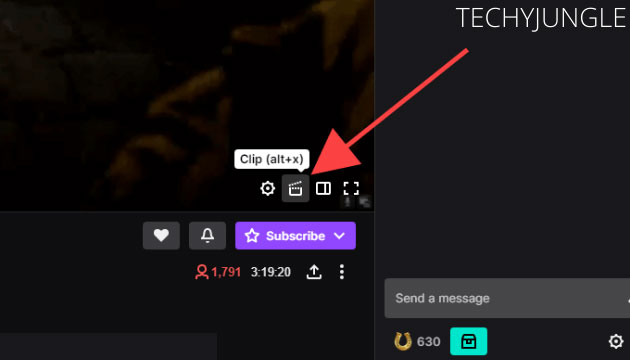 So let's move on to making a video Clip-on Twitch! Whether you are using the website or mac, it is the same way to create and edit a hook for their users: 
Open a Twitch account on your website and log in 

Select the video you want to capture – whether it's a live broadcast or a previously streamed video.
Find the exact duration you want to use the Clip.
Hover your cursor over the video player.

Tap the Clip icon, which will appear in the bottom-right corner of your video player.

Use the slider to set where the Clip will begin and end. You can create a hook for only 60 seconds.

Once you finish trimming your Clip, please give it a name. Your Clip will be ready, which you can share. 
Can You Publish Your Clip as Per Your Wish?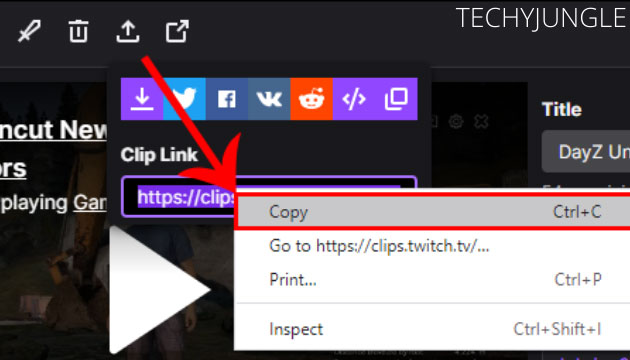 Yes, you can share your Clip in which no, or you can also delete your published Clip. 
Go to your dashboard, and click on "content." 
Go to 'Clips' and find "Clip manager." 

Select "Clip I have created."

Tap on

the Clip you want to delete
By following these steps, the Clip you have inserted will delete.
How to Make Clips on Twitch on Xbox One?
Now we talk about Xbox, which most players like to play the game. If you want to capture a particular Clip while playing the Xbox game, you can recover 30 second game for that. You can follow these steps:
On your controller, press the Xbox button when you want to record something that has just happened.
The Menu tab will then open.
Press the "X'' button.

The last 30 seconds will automatically be reclaimed and published on Twitch. But there is one condition that you are not always allow to edit your video on Xbox.
How to Manage Clips on Twitch?
If you want to rewatch the video by yourself or created by other users, You will learn to manage Twitch Clips by following these steps.
Open your dashboard

After opening the Dashboard, go to Content and select Clip
Navigate to 'Clip manager'.
Select "Clips I have made Clips on my channel".
All of your Clips can form by recency, engagement, keywords, impressions, etc.
Also Read: Everything to Know About Twitch Prime
Video Guide on How to Make Clip on Twitch
By reading the above content, if you have any doubts regarding clips on twitch then you can watch the below video. This will clear your each and every doubt.
Wrapping Up
So this was the way to make a video on Twitch; by follow these steps you can make a video from your iPhone or Android,  on mac, windows, or Xbox. Follow your passion and share your creativity with friends and family on twitch; either you can share your videos on various platforms.  We hope that the information provided on this blog will help you in making videos. 
I hope you like the article, please don't forget to share your valuable views in the comment section below:) Also if you are interested in tech or gaming niche articles, you can subscribe to our newsletter.