Whether you are playing Warzone on PC, Xbox, Xbox One or PlayStation we will tell you How to Unmute on Warzone we will tell you How to Unmute on Warzone – The game Warzone Call of Duty is one of the primarily prominent battle royales games.
You cannot play this game alone, and to accomplish the game's primary target, you would have to need a team for that and communication, which is an integral part of the game. There are many such battle Royale Games for example Fortnite.
Audio Bug of the Warzone Game
Looking at other online battle royale games, Call of Duty: Warzone is not protected from glitches and bugs that can affect the players' overall gaming experiences.
Several unexpected glitches can crop up here, plus one of the more known and frequent issues is the muted bug that has caused the game to crash for many users. 
The biggest problem with this bug is that it appears that all the players involved in the match become mute. As the game's central part is communication with another player, if the game turns into mute, how the game progresses will happen; what fun can you play? 
How to Unmute on Warzone: Call of Duty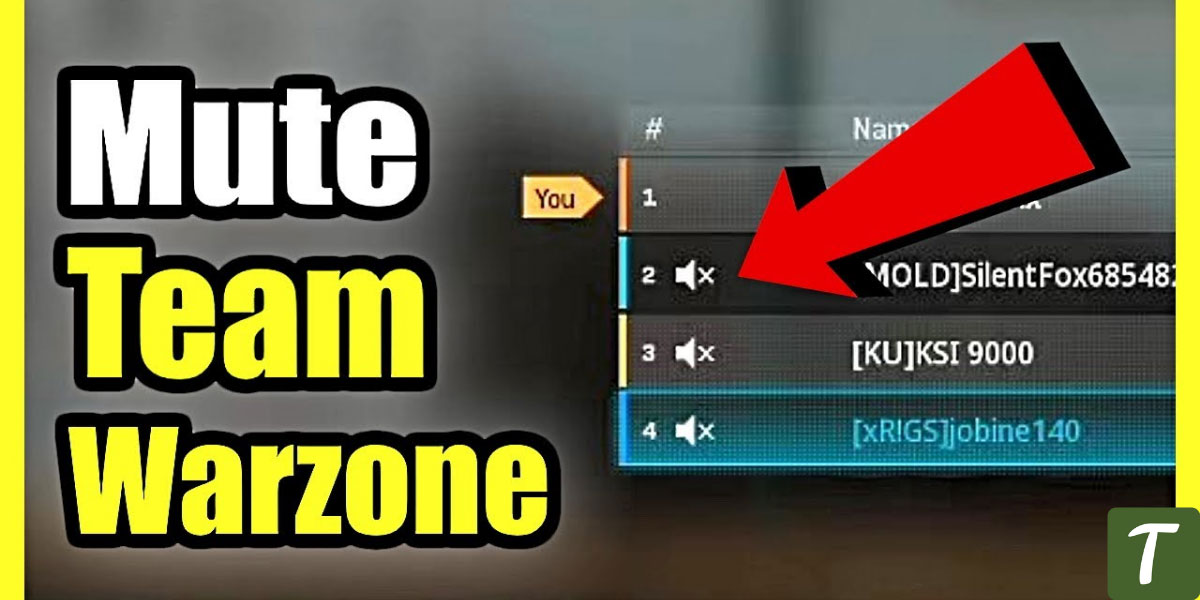 There can be several reasons why a game might be muted all of a sudden, such as you didn't set the sound settings correctly, your system malfunctions, or a problem with the version of the game. 
We will tell you how will you resolve this issue; read below:
Why Sometimes I am Unable to Hear My Friend's Voice While Playing?
The Warzone Call of Duty happens multiple times because there might be technical errors in the game, or you haven't set the sound system properly.
For this, you can fix it by the following steps;
first, you need to go to settings,
sounds then click sounds control clouds,
after that move on playback,
then headphones or press on default speakers,
recording, and finally microphone.
You are also able to adjust the volume from zero to high as per your need. 
Use the Toggle Button to Unmute
If your party or players are muted, you can use the toggle button to unmute them.
For that, highlight their names in the pre-game lobby and type:
If you are an Xbox One user, press A.
For the Playstation users, press X on the Game pad.
If you are a PC user, select their names and unmute them by clicking the Toggle Button.
Adjusting the Audio Settings
If the problem cannot be solved using the first method, you can also change the audio settings.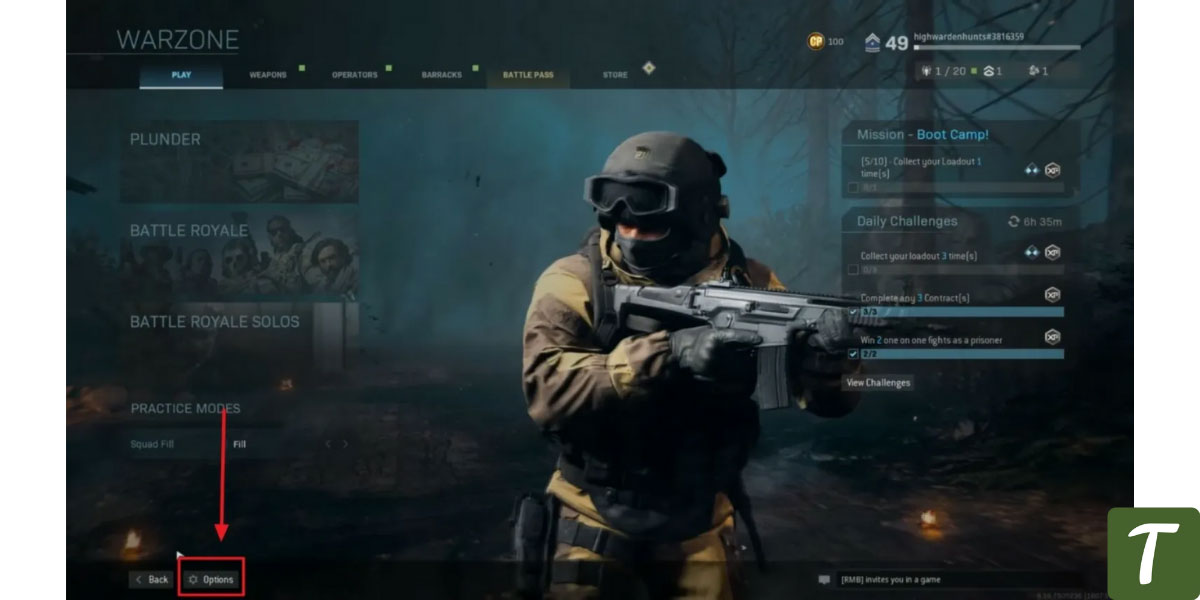 Click the "Audio" tab in the "Options" menu.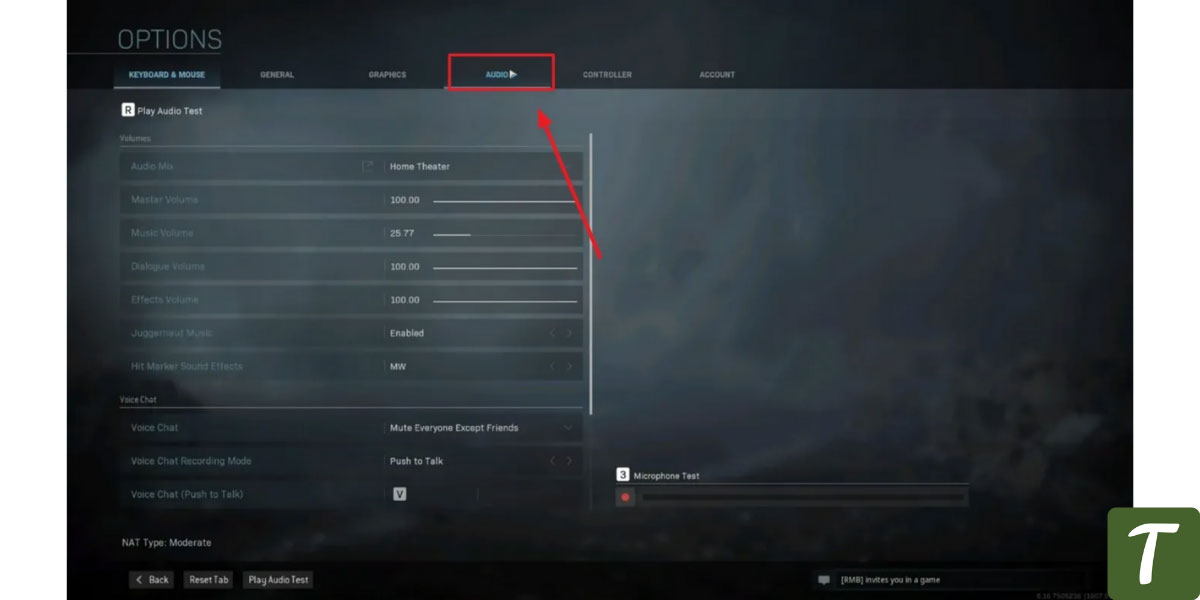 Tap in the voice chat settings.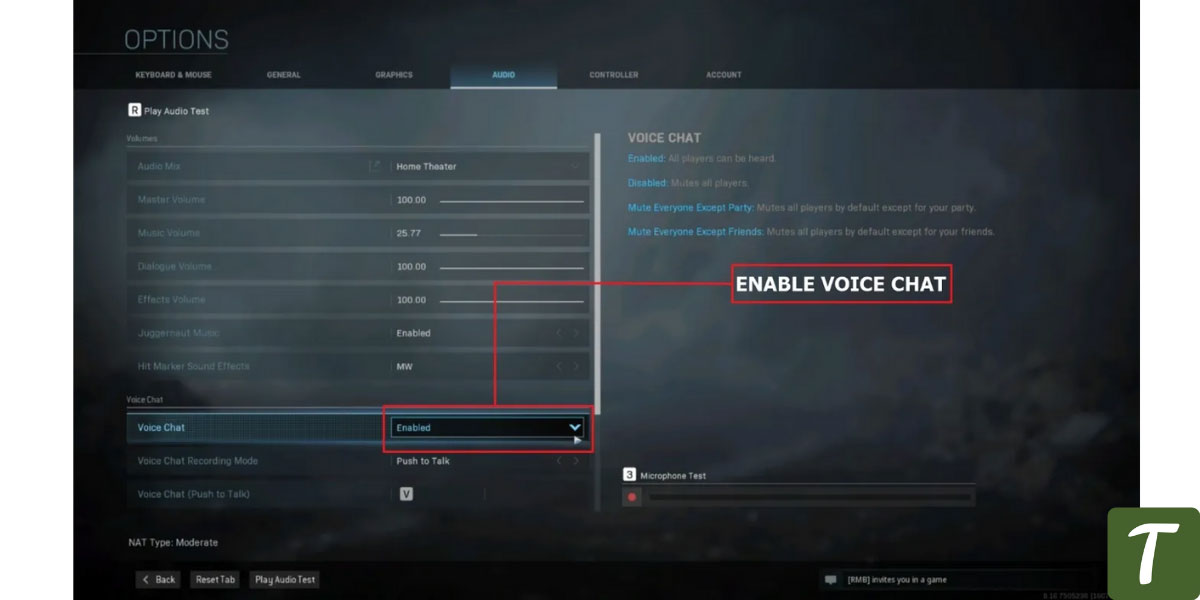 Click Unmute All to enable voice chat for everyone. 
 Make sure to disable the mute option for all players except your team.
Enable Cross-platform Chat
If you still find it challenging to unmute your game after all these efforts, you must enable cross-platform chat.  Because many times during the game in conversation, messages keep popping up in your chatbox, which can quickly mute the running game. 
You can accomplish this by selecting the 'Options' menu from the 'Account' tab. Look for and enable the 'Crossplay Communication' option from this menu. Voice communication will be promoted across all platforms as a result of this.
Whether they encounter you in your group or random players online, these ways should allow you to disturb your teammates as necessary. Usually, restarting your game will remedy any problems if you find a bug that will stop you from bothering your teammates.
You can also check out some of our very interesting articles related to games like Fortnite, GTA 5, Resident Evil 4, Ghost of Tsushima, Greedfall, FFXIV and many more here.
Unmute Your Player During the Microphone Icon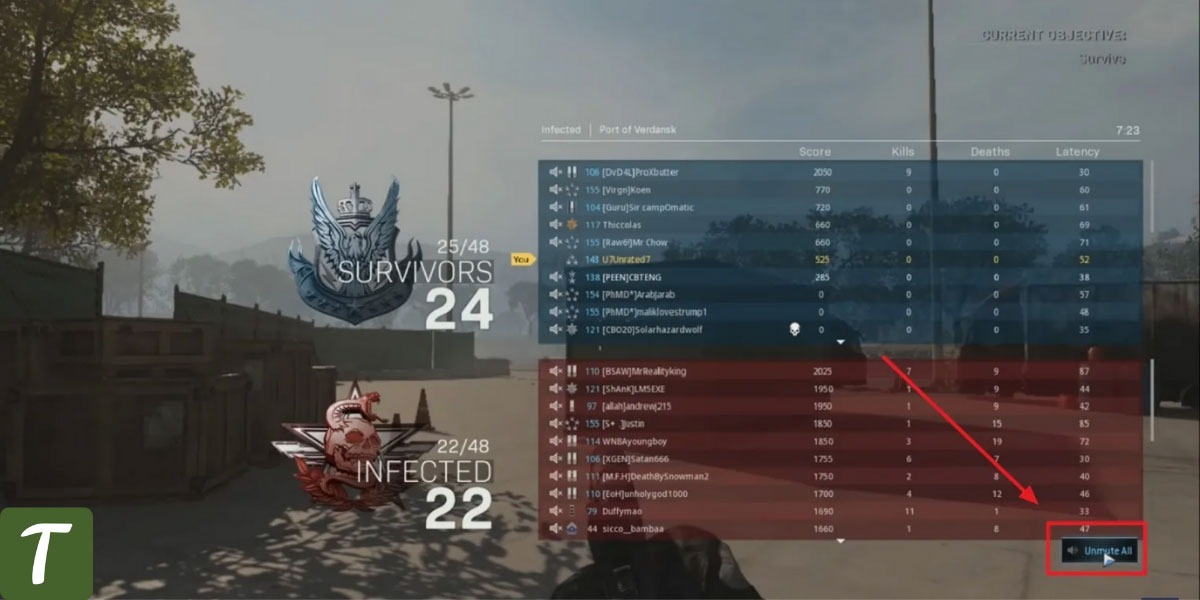 Often, you can mute yourself while playing; it may happen that when you played accidentally, you clicked the microphone icon. You will see a small microphone icon on the left side of the player information.
If you have a line through it, they will be muted, but you should be able to hear them if not. If you are having trouble hearing the sound of your computer, please press the mute button several times to reset the silent process, hope you can solve the problem. 
Can I Mute Someone?
If you genuinely want to silence someone, the process is the same; maybe if you are playing someone who is not generally on your team, knowing it would be helpful.
Video Guide om How to Unmute on Warzone
Wrapping Up
We have mentioned in this article how to unmute on warzone Call of the Duty game. The muting game can also happen because you mute the game intently or possibly due to a fault in the system.
We hope that you liked this article, so do tell us about it in the comment section. To get the latest blogs-related games, do subscribe to our website.