It's common for people to be concerned about their like counts on Instagram. Some people get anxious and feel ashamed if they don't get the likes they expected on their Instagram posts.
It leads to us comparing ourselves with others, which is not healthy at all. Everyone has their own personality and has their own way of life. Usually, we should be glad if we get one single like over a million people since someone likes or appreciates our effort. But this doesn't seem to be an easy task.
It is why Instagram has added a new feature rolled out by the company that allows people to hide how many likes and views their posts have received. Instagram has tested this feature in certain countries since 2019, but it is now available worldwide.
The objective of hiding like counts is to prevent people from experiencing a negative impact on their mental health. There is a belief on Instagram that people are so obsessed with likes that they are negatively affected as a result. With this in mind, a feature is included in the app for controlling likes and views. Users are free to choose whether or not they want to use it. After hiding counts, only you can see the number of likes and view your posts. 
You can hide likes and views within: with this feature, you can easily hide your likes and reel views on your Instagram profile. 
Posts from other accounts: The number of likes and views will not be displayed for posts from other accounts. You can, however, see the number of likes you have received from your own posts.
Posts that you create:  With the help of this feature, it can prevent other users from seeing your likes and reel views. 
I've included a detailed guide on how to utilize this new feature. Continue reading to learn how to use it.
Also Read: How Do I Access Advanced Settings on Instagram?
How to Hide Likes Counts from Other User's Posts on Instagram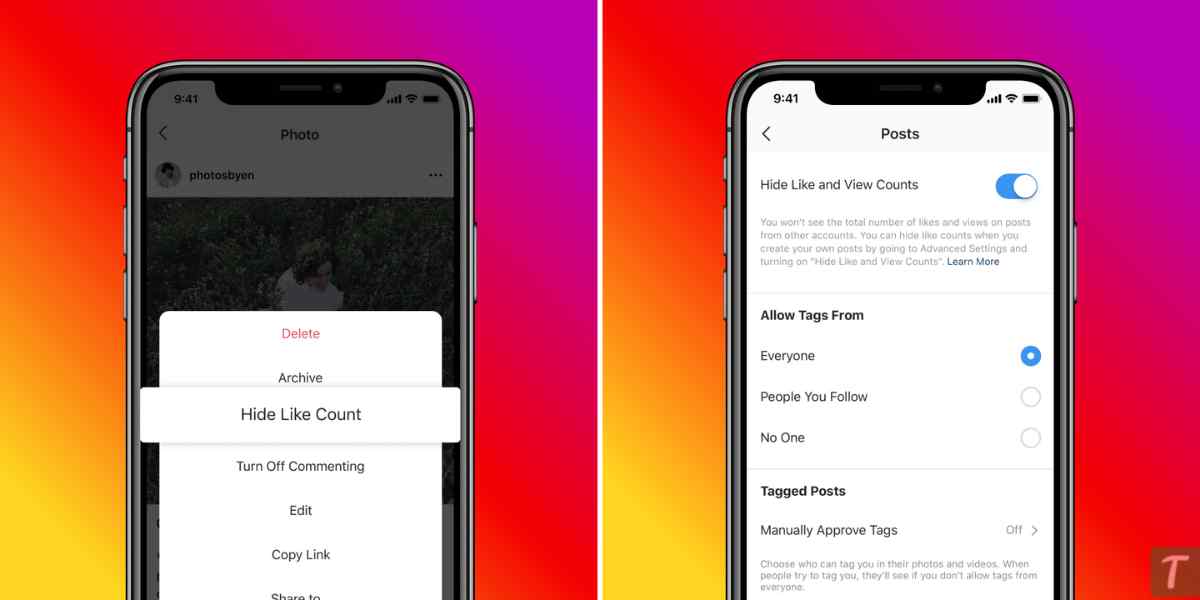 You can access your profile by opening the Instagram app.

Click on the three lines in the upper right corner.

After that, go to settings.

Go to Privacy.

Go to the Posts section.

Depending on your preferences, it is possible to switch the option Hide Like and View Counts On or Off.
This feature hides the likes and views other users get on their posts when you enable it. The number of likes and views on Instagram posts cannot be seen on all posts.
Also Read: What Are the Ways to See Liked Comments on Instagram
How to Turn off Instagram Likes on Your Own Posts
There are two methods to accomplish this. The first is after you publish the post, the second is before you publish it.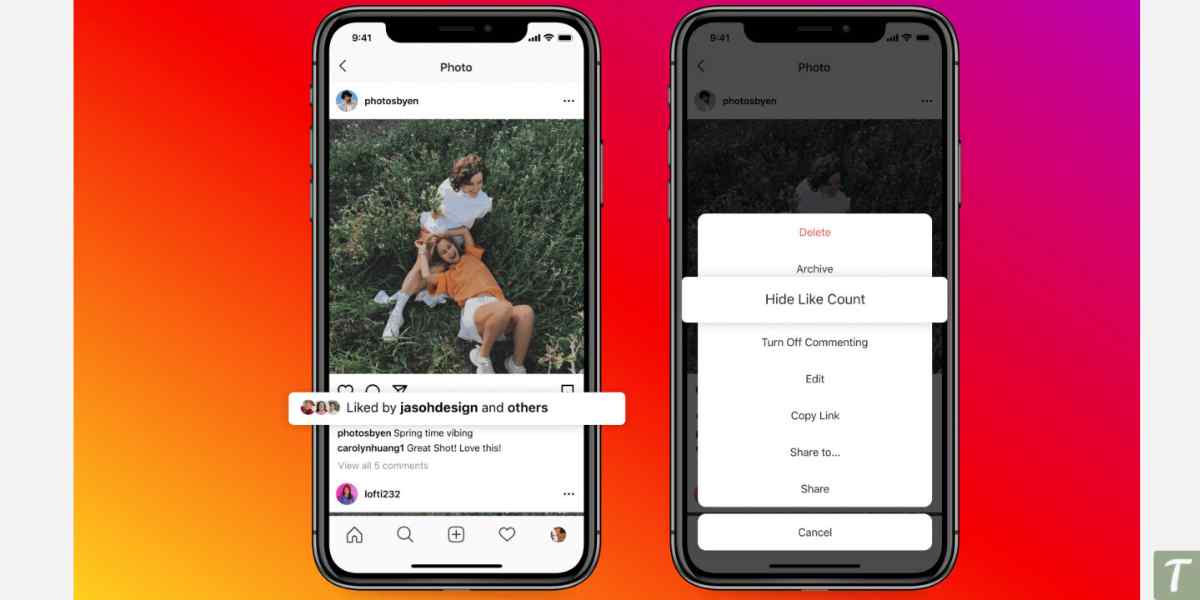 Before posting (while creating a post):
Simply click on the + icon to add a feed post to your profile.

Pick the photo you would like to post.

By clicking next, you will direct yourself to the next page.

A new screen will appear to add a caption, tag people, and add a location.

Put your caption in and complete all the required fields

At the bottom, click on Advanced Settings

You should now turn "ON" Hide Like and View Counts on This Post.
With the hide-like-count option enabled, your followers and other users will not be able to see the number of likes on your post. Using this option is the simplest way to hide the number of likes on your post. You can still do so if you forget to change the setting after posting a photo or reel. Here are the steps below:
After Posting:
You will need to go to the post that you wish to hide the like count on.

Click the three dots at the post's post's top-right corner.

You can hide the like count by clicking Hide Like Count.
How to Unhide Instagram likes
If you wish to view the like and view counts again, reverse the abovementioned process. It is possible to turn "OFF" Hide, Like, and View Counts. All this matter of your choice.
Also Read: Everything You Need to Know About Copying Comments on Instagram
Wrapping Up
Above are the steps to hide like counts on Instagram. Follow the above steps and are done. We hope you like the article, waiting for your feedback in the comment section below.