Most of us have fond memories of playing Pokémon GO during our leisure time back in the day. Watching those powerful moves in action, we simply could not contain our excitement. We now have the perfect opportunity to relive that childhood nostalgia with the Pokémon GO Fest 2023! 
This highly-anticipated and adventure-packed event is already causing a stir among all Pokémon GO enthusiasts. Still, it does raise a very important question: is the Pokémon GO Fest 2023 event ticket worth it?
Let's find out!
Review of the Previous Pokémon GO Fest
The last Pokemon Go Fest was a two-day global event from June 4 to June 5, 2022. It exceeded expectations, full of fun, adventure, and exciting surprises. Trainers got to catch Pokemons in the four rotating biomes. The Tusk Pokemon started the show and featured as a rare spawn in the wild: Axew.
Moreover, there were five shiny Pokemon who made their debut last year! The second day's highlight was the arrival of Ultra Wormholes and the Nihilego. As exciting as day two was, people had mixed reviews. Trainers believed that there was an unnecessary increase in raids. Moreover, the audience considered the value of the ticket price not worth it due to fewer differences between the free and paid version. 
So, what can we expect from Pokémon GO Fest 2023?
What Does The Pokémon GO Fest Ticket Do?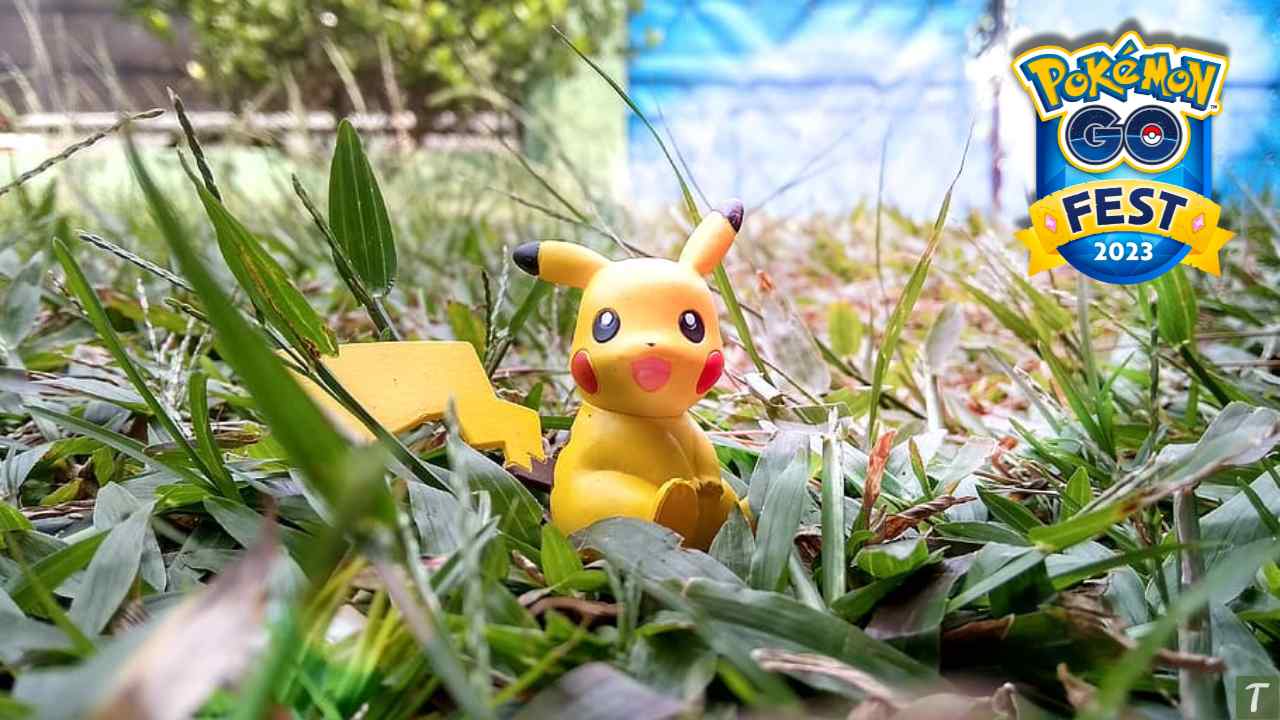 Users can play Pokemon Go for free. However, the perks that Pokemon Go Fest 2023 Global Ticket has to offer will amaze you. You may as well never want to play for free! Diehard fans will appreciate the ticket, as it comes with bonus items, challenges, and quests. 
You will also be able to find the rarest and most powerful Pokemon, such as evolving shiny Pokemon. The Pokémon GO Fest 2023 Ticket can give you a high chance of bumping into this year's stars.
Ticket holders can engage in the Global Challenge Arena, a complicated yet adventurous challenge for each hour during the event. Meanwhile, the trainers will collaborate to be successful and get rewarded with bonuses. Sounds exciting, doesn't it?
What Will You Get From Pokémon GO Fest 2023?
Pokemon Go Fest 2023 is an unmissable event, as it will allow you to meet with your favorite Pokemon! Here's what you will get from Pokémon GO Fest 2023:
This year's fest will bring the meanest legend of all time. That's right; you will be encountering the Mega Rayquaza.

The free version is also fun but is different from the paid version. The four rotating habitats will be available on Saturday: Quartz Terrarium habitat, Aquamarine Shores habitat, Malachite Wilderness habitat, and Pyrite Sands habitat. The raids from one-star to three-star will be available, featuring all of the Pikachus from the four habitats and Goomy, Carbink, and Snorlax with a Cowboy Hat. 

You will also encounter Mega Rayquaza in five-star raids. 

The best part? Even without a ticket, you can witness all the shinies coming to

Pokémon GO

!
Here are some benefits that the Pokemon Go Fest ticket offers:: 
The trainers can unseal the fantastic content, bonuses, and more! 

Trainers will be eligible to complete exclusive Special Research to get information regarding Diancie, increasing their chances of meeting her! 

On Sunday, ticket-holders will receive an extra Special Research highlighting Mega Rayquaza; trainers can utilize it to teach their influential legend, the Dragon Ascend.

These trainers will be able to participate in the Global Arena Challenge.

Furthermore, they will be rewarded with nine free Raid Passes, shiny spawn rates, six special raids daily, and special 7km eggs!
What's the Go Fest Ticket Cost?
For people participating in the fest in London, the ticket costs $32, including applicable tax. At the same time, the charge for Osaka is ¥3500. If you are a fan living in New York, the ticket cost will be $30. You can purchase your ticket from the in-game shop section.
You also have the free version available on your Pokémon GO app. But remember that the free version will limit your content and opportunities for fun.
So Is the Ticket Worth It?
It is safe to say that the Pokémon GO Fest 2023 Global Ticket is not worth it. While it offers numerous benefits, what if you could avail of all those without buying a ticket? 
Enter Tenorshare iAnyGo, a nifty software that can help you participate in the Pokémon GO Fest 2023 without a ticket.
How to Play GO Fest 2023 in Pokémon GO Without a Ticket?
We understand that the ticket prices might not seem worthwhile to some of you for a virtual event, so we bring you Tenorshare iAnyGo. This software lets you play the game from your living room without a ticket, and it can easily fraudulent your GPS location on iOS devices!
Features
The software allows you to locate yourself anywhere; how cool is that? It features a GPS joystick that enables the user to control the direction flexibly. You can easily create your route by importing GPX files. Most importantly, the app saves your recent records and top-liked places to design the course quickly. This Pokemon Go Spoofer iOS will allow you to win battles through its customized speed. You can also use the software for other location-based apps, such as Instagram, Pokemon Go, or a fitness app.
Here are its four key features:
Change Location:

It allows you to change the GPS location on your device with this feature by selecting the right coordinates.

Single-Spot Movement:

You can select the starting and ending points, allowing the GPS on your device to move along a system-generated route at a specified speed.
Multi-Spot Movement:

This enables the GPS location to move along a customized route at a specified speed.
Joystick Movement:

You can control the GPS movement using the virtual joystick.
Change your location on your iPhone in just three steps:

Step 1
Download the free Tenorshare iAnyGo app and click the location icon. Hit enter to get the process started.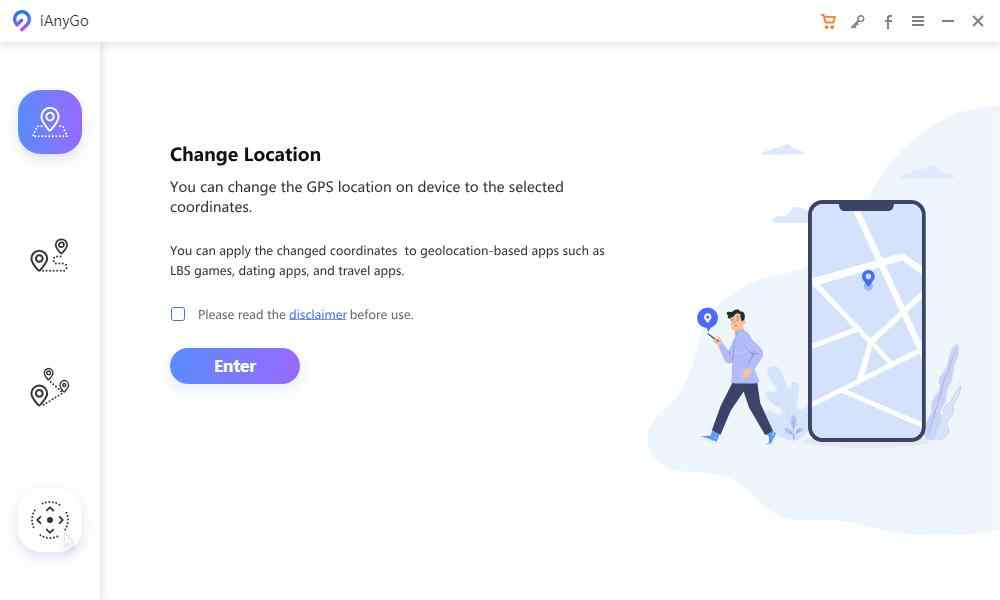 Step 2
Connect your device to the app to avoid jailbreaking.
Step 3
Select your desired location with the help of the virtual joystick and modify it!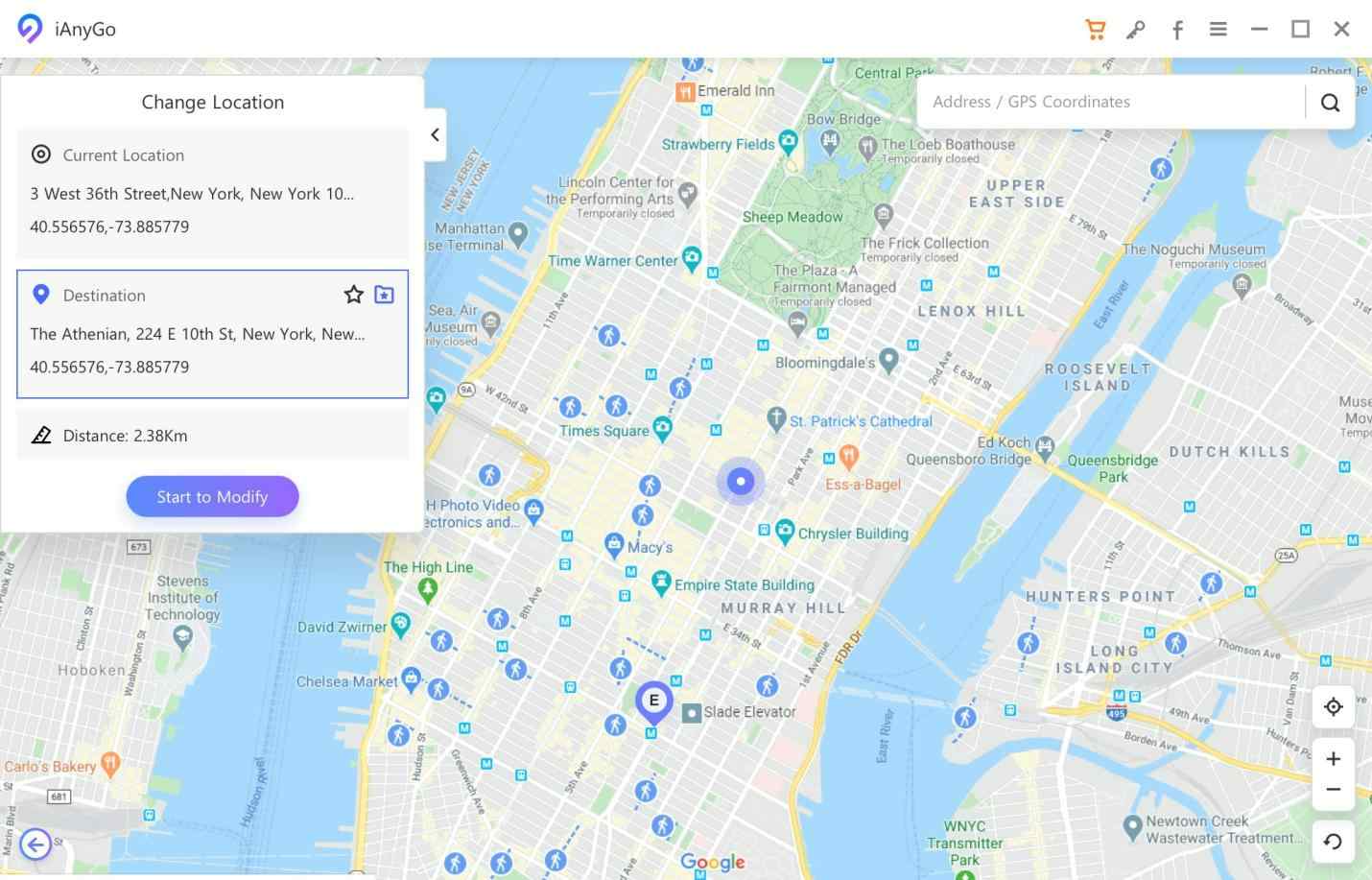 Click this link to watch how to change your GPS location: 
Related: How to Get Joystick for Pokemon Go iOS? No JailBreak
Conclusion
Pokémon GO 2023 fest features exciting legends with extraordinary powers and moves! You will encounter the roughest Mega Rayquaza and the mythical tale Diancie! Get ready to show your activities and destroy others in the great battle. 
Hot FAQs:
When is Pokémon GO Fest 2023?
Pokémon GO Fest 2023 will occur in London, Osaka, and New York. For London, you must reach Brockwell Park and the greater London area. Osaka's event will be held at Expo '70 Commemorative Park, Suita City, and Osaka City. Moreover, if you are in New York City, go to Randall's Island Park and have the time of your life. 
Can you spoof at Go Fest?
Yes, you can. Download the Tenorshare iAnyGo software to play Pokémon GO at your home. The app will allow you to change your desired GPS location with the help of a virtual joystick and without jailbreaking. The speed will enable you to catch numerous Pokemon and fight at the gym.
You can fake your location with the help of Tenorshare iAnyGo and manually control your movement during the event without getting flagged. The iAnyGo Joystick allows you to manage your move in the game by changing directions, setting the desired speed, etc.