Reverse any video with Snapchat without any third-party app. Below are steps to reverse a video on Snapchat. Yes, you can do this without any other app. Snapchat itself has an inbuilt reverse filter that will reverse your captured video.
Creating reversing video is as easy as using filters in Snapchat. Whether you use Android or iOS, the process is the same for both. 
Now let us tell you about some selected steps by which you can record a reverse video. 
Start recording the video by pressing and holding the record button, keeping in mind that the video can only be 10 seconds long to use the reverse filter.
After capturing the video, swipe left of that video until you see reverse arrows there, as shown in the below image. 
After selecting this filter for your capturing video, you are all set to save, share with anyone, or post as a story.

You can also use this feature for your old captured videos, one of your favorite videos. 
Video Guide to reverse video on Snapchat
Read More: How to Get Dark Mode on Snapchat (iOS & Android)
Intro:
The Snapchat app, which came in 2011, is used by millions of people nowadays. Made by American Multimedia, this app has accomplished a lot in 10 years.
Snapchat is a platform in which everyone is crazy about that app. Also, this app has been using by millions of people. Snapchat is a platform in which many people put and share stories every day, so let us tell you about a funny filter related to this app. But before that, let's get some information about Snapchat. 
Snapchat has a highly unique filter in it that lets you quickly reverse the videos you've made. Read below to know more about Snapchat. 
If you want to know more about other apps check our tech category.
What is Snapchat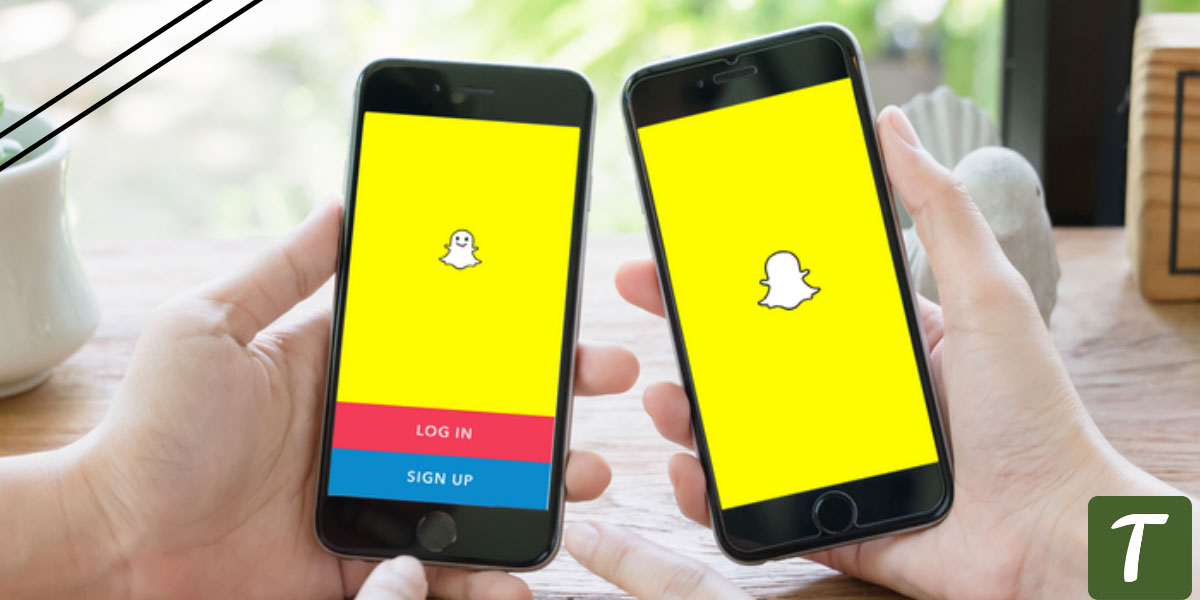 Snapchat is a mobile app available for both users Android and iOS devices. It is an American multimedia company whose co-founder is Evan Spiegel, who invented Snapchat.
The app's primary feature is to click and save pictures, videos, or messages you transmit as per the user's choice that is only exposed to the receiver for a short period before being unavailable. They also planned the app's temporary character or transient to facilitate a more natural flow of engagement.
Snapchat's creator is a publicly-traded corporation called Snap. It claims to be a camera manufacturer. As a result, it develops new products, including hardware, such as Snapchat Spectacles, which you can learn more about here. In addition, Snapchat has informally known as Snap.
What Is a Reverse Filter?
You can capture a regular video through a reverse filter while using the reverse filter to show the video. You can show your video as if the work being complete in the video has been reversed. People found it an exciting way to make such videos. 
What Is the Reason Behind Snapchat Becoming So Famous?
Looking at Snapchat filters, many features or filters under the app connect people over ten years. In Snapchat, you can click the snaps while using the filters and send it to your friends or put it as the story, which remains for 24 hours. You can also make a streak with friends by sending each other snaps. 
Snapchat Improves Day by Day
As you all know, Snapchat has been around for a long time. It has to be admitting that Snapchat has improved its app day by day and has forced people to connect with themselves.
The reverse video filter that came in Snapchat is old, and due to the incredible popularity of the people, this filter has been associated with Snapchat forever.
Continually Update Snapchat
Snapchat has rolled out a new update for its users that shows the map. That is, if your friends have left their location open, then you can know their place anytime. Apart from this, Snapchat keeps adding new filters every day. Such as reels, music options, and many more.
Wrapping Up
Snapchat is a widespread multimedia messaging app used by billions of people worldwide. As you know, you can share photos and videos in it and try something different by using filters. 
It also helps them with a large number of filters that the user finds attractive or funny. You can use these filters to create breathtaking Snapchat videos apart from taking pictures with them. 
We hope you have found this article excellent and informative, do let us know your thoughts in the comment section.