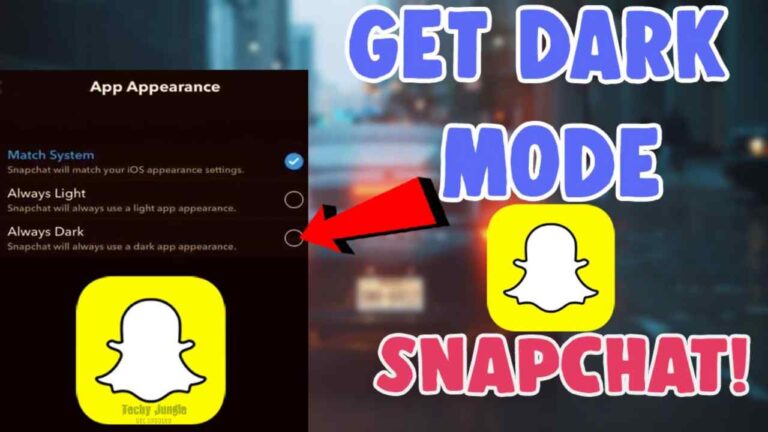 Snapchat Dark Mode – Every social media service (like Facebook, Instagram & Twitter) offers dark mode within its app or platform. Since last year, this feature has been tested by "Snapchat," one of the most popular picture and video sharing apps.
We are glad to inform you that Snapchat has adopted the new dark mode feature. This new feature has gained considerable popularity since it was launched globally. iPhones and Android phones support the new feature.
There is now a tab called App Appearance where you can enable dark mode or choose a different theme. Under the settings menu, you can now enable a dark theme on Snapchat, allowing you to view photos and videos. Now that we have covered all that, let's take a look at what dark mode can do:
What is Dark Mode in Snapchat?
A setting called Dark Mode (sometimes called Night Mode) changes the app's color scheme to a darker version. If you plan to stay up for a bit at night with the light off, the dark mode might be another name for bedtime mode. You can do the same on Facebook and many other apps, including Snapchat.
Using your phone or another smart device in Dark Mode makes it easier to use your phone at night without straining your eyes or making sleeping difficult. Most apps do not have night mode-even some of the most popular ones have yet to implement this valuable function. Yet Snapchat now has this feature you can apply to your Snapchat account. You can enable the Snapchat dark mode regardless of other apps' capabilities.
What if your Snapchat isn't working? Don't worry here are some solutions to tackle it.
Activating Dark Mode on Snapchat on iPhone
Launch the Snapchat application. Make sure you have the latest version of the application.
On the left-hand side, click the icon for your profile.

In the My Account section of the settings menu, select the App Appearance tab.

There are three options available: Match System, Always Light, and Always Dark. 
You can Always choose Dark. 

Dark mode has now been applied to your app.
Getting Snapchat's dark mode without the app's appearance
To resolve this, all you need to do is ensure that the app is in the most recent version. If your app does not have an App Appearance tab, you will not enable dark mode.
iOS users, Australians, and United States residents can access only dark mode on their devices. More than 90% of iPhone owners may have access to the feature. We suggest you wait until it becomes available to everyone.
Snapchat also comes with an inbuilt Reversing feature, in which you can reverse any Video on Snapchat. Isn't this interesting?
How to Turn on Dark Mode on Snapchat on Android or Samsung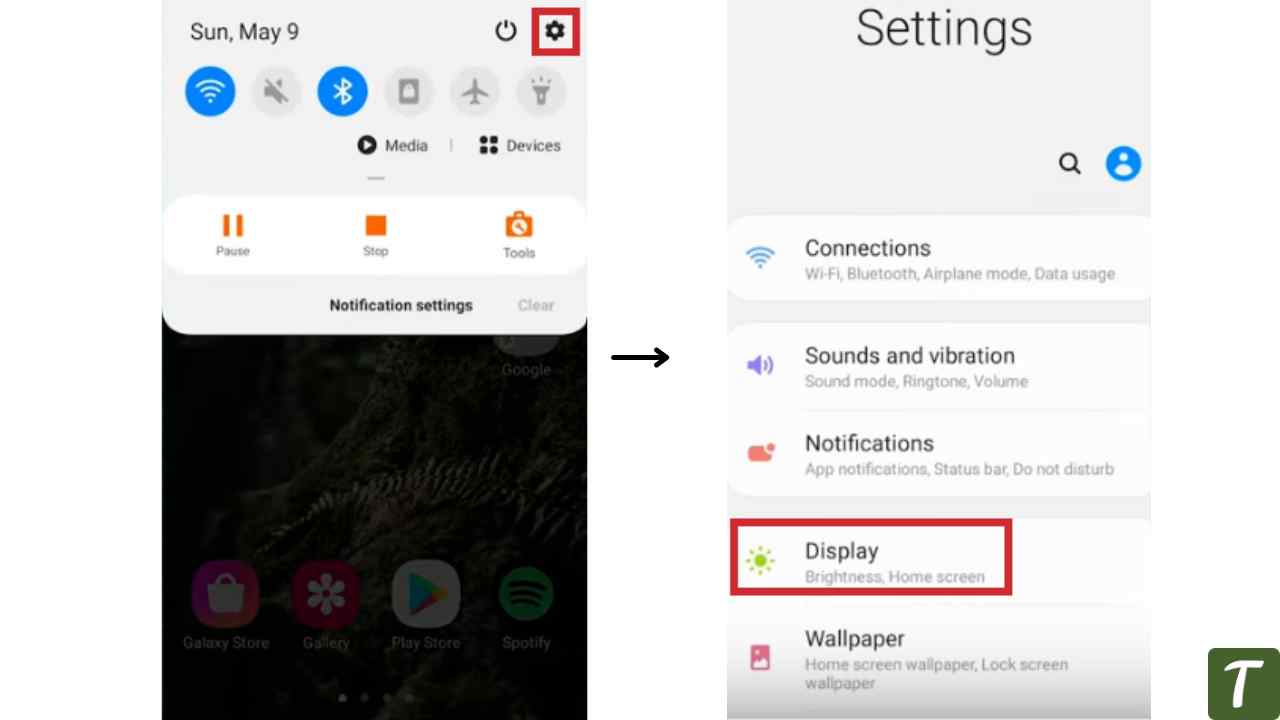 The iOS are the only ones who can access Snapchat's dark mode. As of yet, the update has not been rolled out to Android users.
However, it is expected to make its way to Android shortly. Using the Android developers' options might be an alternative to enabling this dark mode on Android.
However, most users will find it somewhat inconvenient. In that case, it would be better to wait for the official update for dark mode simply.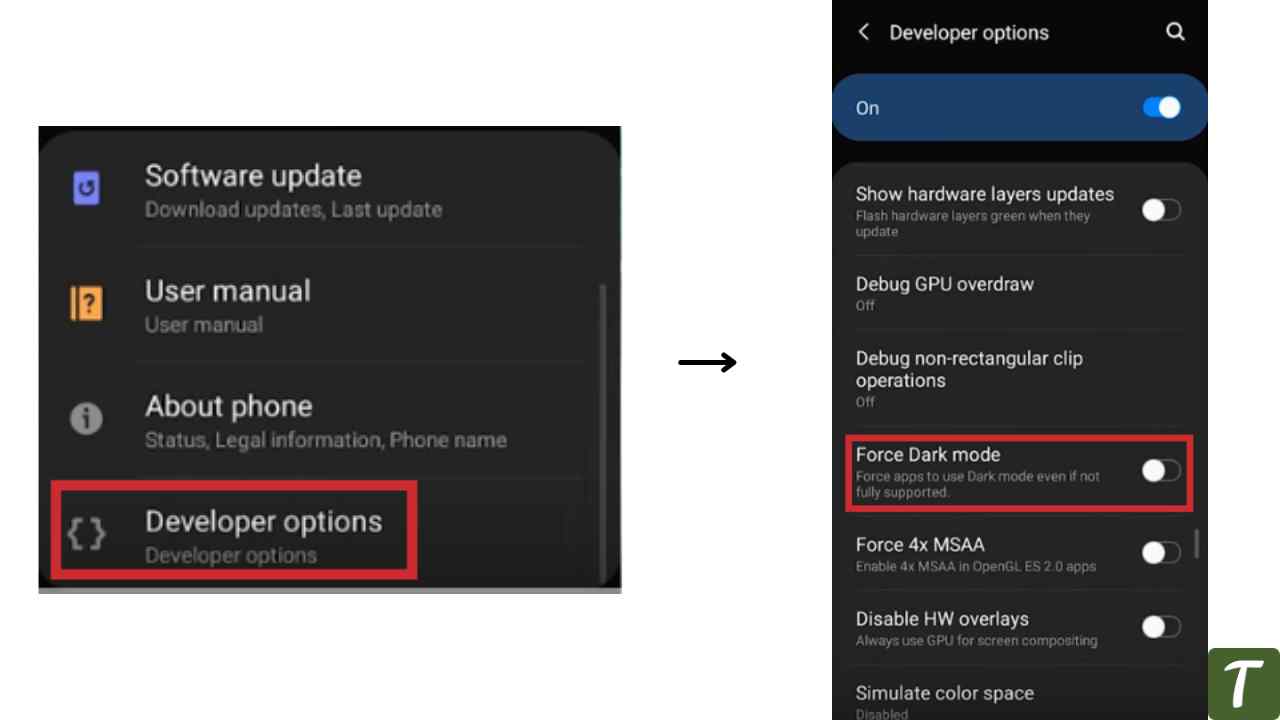 Frequently Asked Questions
Continuing our discussion on Snapchat and Dark Mode, here are some more answers.
How long does Dark Mode extend battery life?
Most users who switch to a darker theme will likely have their device's battery last longer. A lighter piece uses more battery than a darker theme, so it is one way to maximize battery life.
Do Android users ever get access to Snapchat's Dark Mode?
Currently, the only answer we can provide to this question is "hope so.". However, Snapchat has not officially confirmed the darker theme for Android users by the end of 2021. It's up to the time and the company members.
Video Guide:
Also, have a look at How Do I Access Advanced Settings on Instagram? and How to Hide Like Counts on Instagram.
Wrapping Up
In the end, enjoy dark mode on Snapchat whether you are using Android or ios. Thanks for reading:)