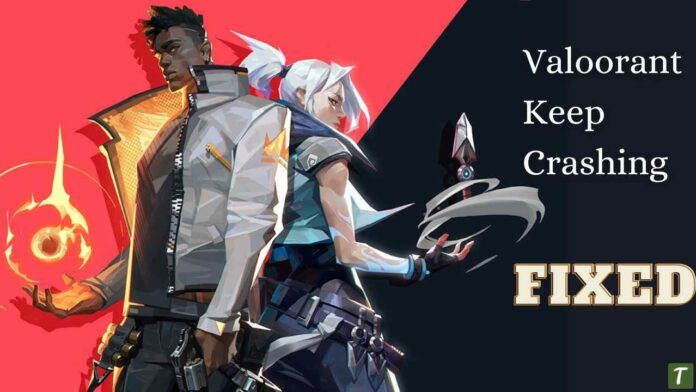 The video game Valorant, created and released by Riot Games, is a first-person shooter multiplayer game available for free. The game is currently in closed beta and is only playable on Windows computers. The game has excellent visuals, fast-paced action, pinpoint shooting, etc. A large number of PC users, however, have recently complained that the Valorant often freezes or crashes when played.
Follow this troubleshooting advice if you're having the same problem as I am, either attempting to open the game or when playing. No matter who the developer is or what sort of PC setup you're using, it's not uncommon for PC games to have problems with crashing, lagging, or a black screen at startup. It's caused by file incompatibilities between the PC and the game.
Why Does Valorant Constantly Crash?
It has been claimed that several potential causes for PC games failing upon launch. The good news is that we've included all the possible causes and solutions below for you to peruse. Either your graphics driver is out of the current, or your PC's setup isn't up to snuff for running the game. It may be triggered by using an older than necessary version of Windows, DirectX, or a game.
On the other hand, various difficulties might arise due to a lack of or corruption in game files, an out-of-date game client, tasks operating in the background, launch applications, overlay applications, security software blocking issues, and so on. If you're having trouble, try some of the solutions listed below.
Do you know the Most Difficult Agents to Use in Valorant? If not must check this guide.
How to Fix Valorant Crashes During Play or Startup
You could run across the crashing issue frequently when playing this game, and you should be prepared for it. This may happen at any point throughout the match, and it is often a very frustrating situation to be in. The following are the steps you need to do to solve this.
If Valorant continues crashing during a game or upon starting up on your Windows PC, consider the following major solutions:
1. Verify the system requirements
Ensure your PC is set up appropriately, so the Valorant game plays smoothly and without problems.
System minimum requirements:
Processor: Athlon 200GE, Intel Core 2 Duo E8400 (AMD)

Graphics card: Radeon R5 200 and Intel HD 4000

4GB RAM, 1GB VRAM, and at least 10GB disc space are required.

Windows 7/8/10 64-Bit operating system
System requirements that are suggested:
Processor: Ryzen 3 1200 (Ryzen), Intel i3-4150 (Intel) (AMD)

Geforce GT 730 and Radeon R7 240 graphics cards

4GB RAM, 1GB VRAM, and at least 10GB disc space are required.

Windows 7/8/10 64-Bit operating system
2. Update your PC Windows if it's Outdated
Windows users, especially PC gamers, should regularly update the operating system's build to prevent system malfunctions, incompatibilities, and crashes. The most recent release, meanwhile, has several new features, enhancements, and security updates. To do this:
To access the Windows Settings menu, press the Windows key in addition to the letter I.

Check for Windows update updates after clicking the Update & Security tab.

Choose Download and install if a new version with added features is available.

As a result, the update may take some time to finish.

When you're ready to apply the patch, restart your machine.
3. Play the Game in Administrator Mode
If you're having trouble playing the game because of a problem with user account control, be sure you launch the executable file as an administrator. The Epic Launcher is a program that has to be executed with administrative privileges. That is to say:
To launch Valorant, right-click its executable shortcut on your computer.

Choose the Compatibility tab by going to Properties.

After checking the box labeled "Run this software as an administrator," click the button.

To commit your changes, click Apply and then click OK.
Also, follow these instructions for the Epic Launcher. Using this guide, you should be able to resolve the Valorant problem on your computer.
4. Terminate Background Processes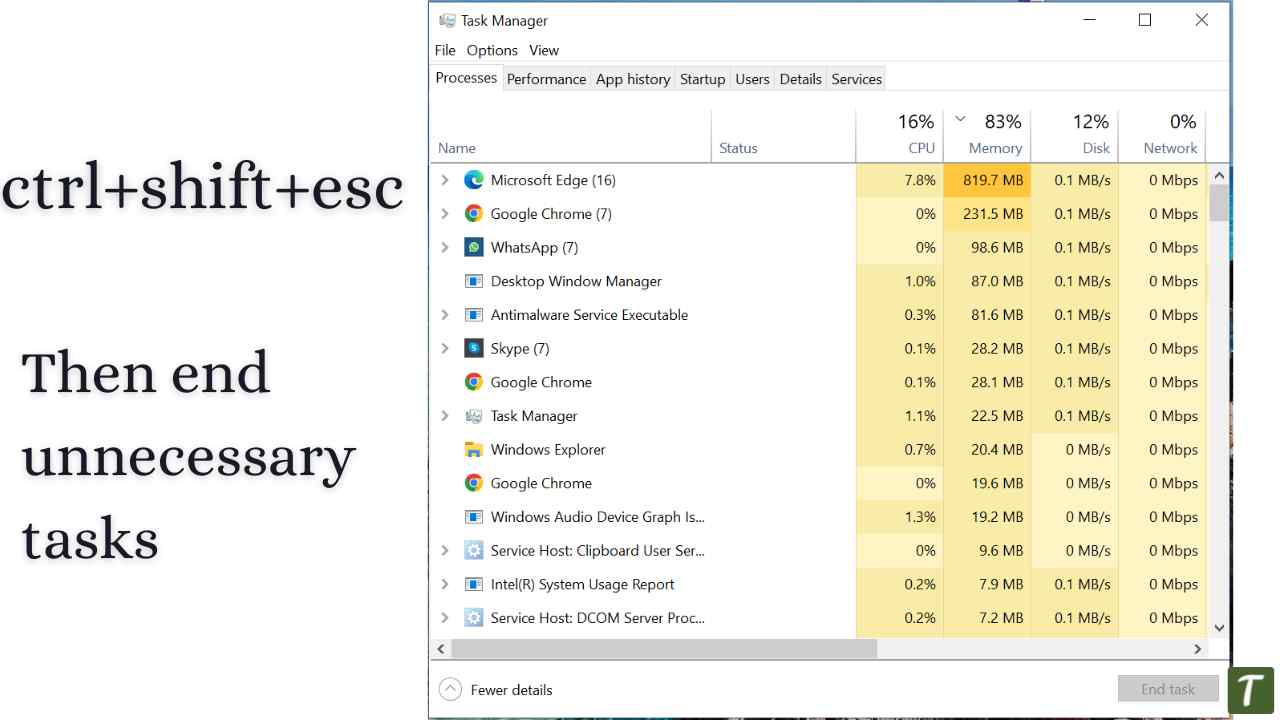 Running unnecessary processes or apps in the background may significantly impact system performance using resources like CPU or Memory. As a result, problems such as crashes at startup, slow performance, and failure to load often occur. It would help if you terminated any new processes running in the background to solve this problem. That is to say:
To access the Task Manager, press the Ctrl, Shift, and Esc keys simultaneously.

To begin, go to the Processes menu > use the checkboxes to select any background processes you don't need to keep running.

To end each running program, choose its End Task button.

When finished, you should restart the computer.
You may now test your computer to see whether you've successfully eliminated the Valorant Crashing issue. Try the next one if the first one doesn't work.
5. Turn off Windows Firewall and Antivirus Software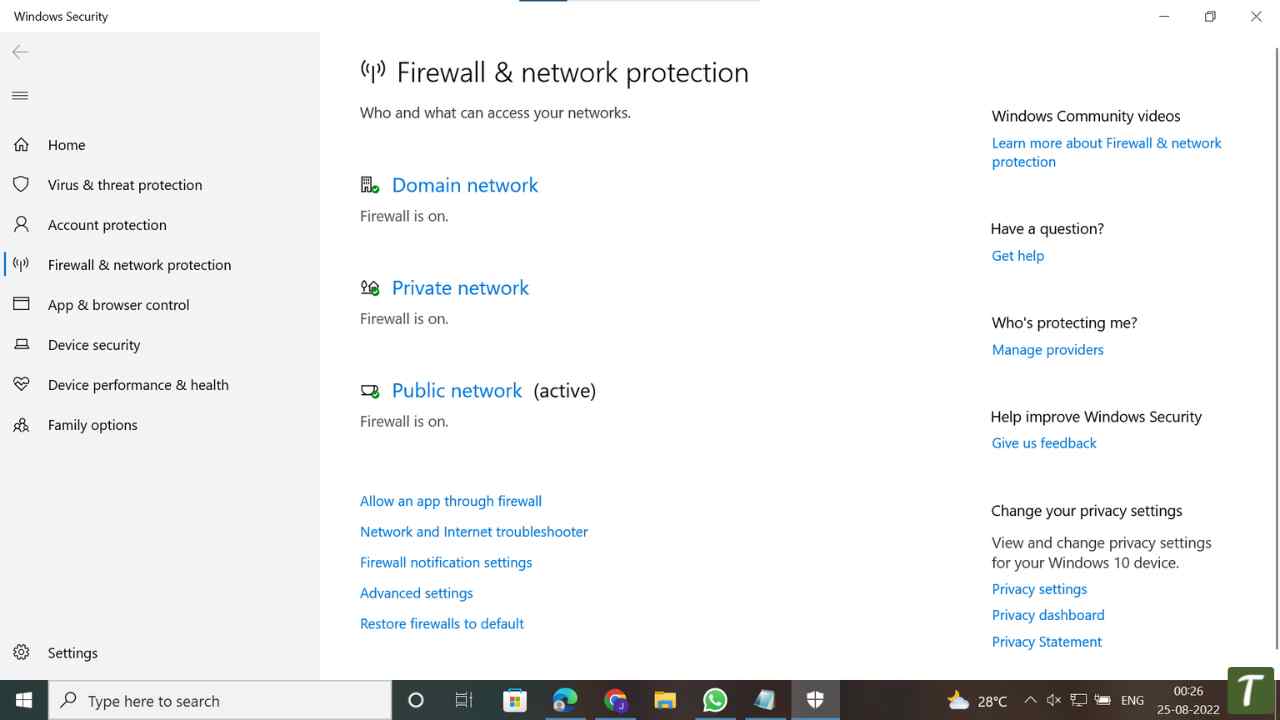 There's a good likelihood that the firewall protection settings in Windows Defender or an external antivirus application interfere with the game files or the connections they need to execute. Turn off your real-time shield and firewall protection while you work on this. Whether you're having trouble starting Valorant on PC, you could try to launch the game and see if the problem persists. That is to say:
To access the Firewall, choose the Start menu and enter "firewall" in the search bar.

From the list of results, choose Windows Defender Firewall.

Select the option to Enable or Disable Windows Defender Firewall from the left pane.

The link will take you to a new page in your browser > For both your private and public networks, choose to Turn off Windows Defender Firewall (not recommended).

Choose OK to commit your selection and modifications.

Finally, restart your computer.
It would help if you also disabled Windows Security. Just follow the instructions below:
The Windows Settings menu may be accessed by pressing Windows + I.

To access the Update and Security menu, click the corresponding tab. In the menu that drops down, choose Windows Security.

Then, choose the Windows Security tab and click the Open option.

Navigate to Manage settings > Virus & threat protection.

The next step is to disable Real-time security.

If asked, choose "Yes" to continue.

Tamper protection, sent through the cloud, may also be disabled.
6. Stop Using an Overclocked CPU or GPU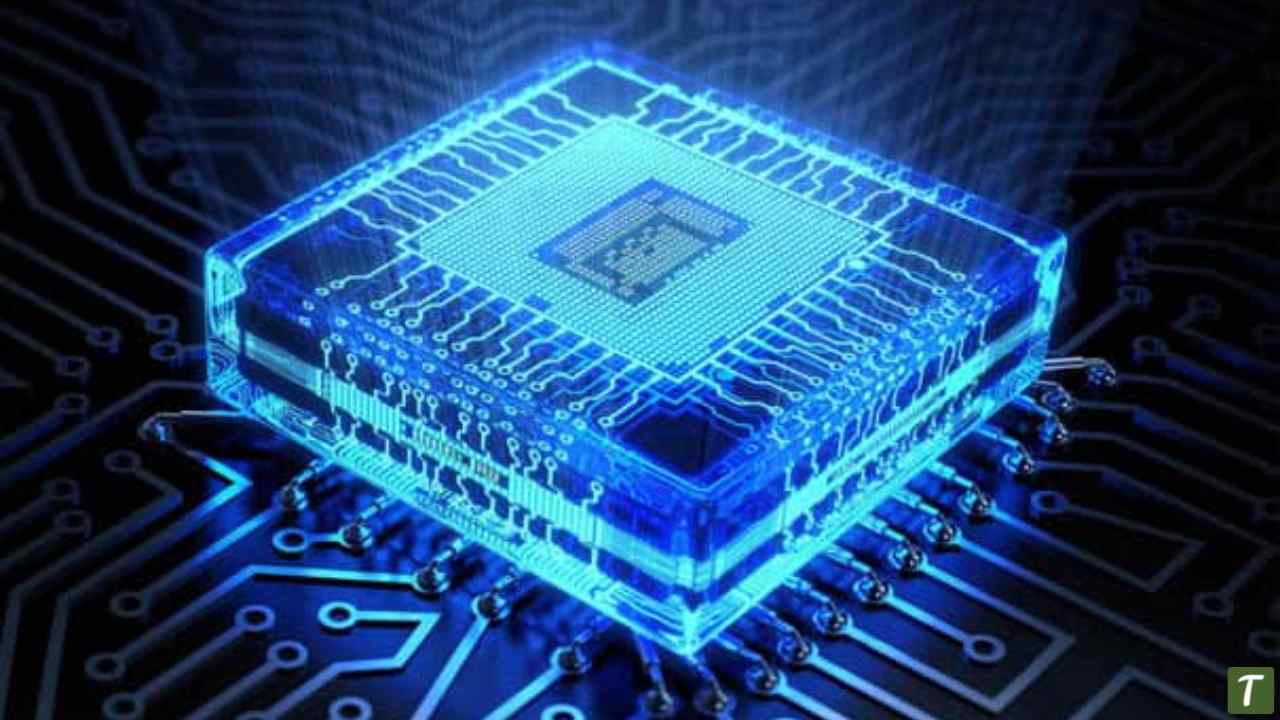 It is also important to note that you should not allow CPU or GPU overclocking on your computer if your game often freezes or stutters. We are aware that increasing the CPU or GPU clock speed may have a significant influence on the quality of the gameplay; nevertheless, there is a possibility that this may also create problems with the game's compatibility settings. Simply returning the frequency to its previous setting will ensure optimum operation.
7. Update your Valorant Game
Please follow the instructions below to check for and apply the most recent patch to your Valorant game if you haven't done so recently (if available). That is to say:
Accessed by launching the Epic Launcher client > To find Valorant, choose Library > Browse by Subject > Look it up on the Left.

Select the ellipsis () button on your Valorant app.

To have any updates installed automatically, you must enable the auto-update feature.

It will look for available updates mechanically. Make sure you choose Update if the option appears.

The last step is to restart your computer, so the modifications take effect, and then open the game again.
8. Complete a Clean Boot
Some applications and associated services may be configured to launch immediately upon system startup. If that's the case, such programs or services will use much bandwidth and computer power. If you're experiencing similar symptoms, restarting your computer to its factory settings is a good place to start troubleshooting. To do this:
To access the Run dialogue, press the Windows key plus the letter R.

Just press Enter after typing MSConfig to launch the system settings.

Choose the checkbox and then the Services tab to hide all Microsoft services.

Just hit the "Turn off everything" button. The modifications may be saved by selecting Apply and then OK.

Visit the Startup menu now, and choose Open Task Manager.

Once you click on it, Task Manager's main window will appear. Select the Startup menu item here.

Then choose the activity that has the greatest effect on starting time.

When you're ready to remove them from being activated at boot time, select them and click the Disable button.

Apply these procedures to all your programs, especially those with a significant initial effect.

After making any necessary modifications, a computer restart is required.
9. Try to Reinstall DirectX for the Latest Version
It is recommended that you get the most recent version of DirectX for your personal computer or laptop from the official Microsoft website. You just have to get the DirectX installation package, download it, install it, and run it. Remember that for the Valorant game to function correctly, you will need DirectX 12 or a later version.
7 Most Difficult Agents to Use in Valorant
10. Upgrade your Graphics Driver Software
Using outdated video drivers, your PC may crash when playing Valorant. Most games have problems due to faulty or outdated graphics drivers. The best action would be to manually update your graphics driver and see whether it resolves the issue.
The graphics drivers on your computer may be kept up-to-date in two ways: the standard manual manner or automatically using free third-party driver update software. Some programs, such as Double Driver, Snappy Driver Installer, and IObit Driver Booster Free, are designed to scan your computer for outdated drivers and update them automatically. DriverFix is another excellent commercial driver updater.
Visiting the manufacturer's official website, such as Intel, NVIDIA, or AMD, is another option for obtaining the most recent driver versions. And finally, update your drivers to the newest available versions.