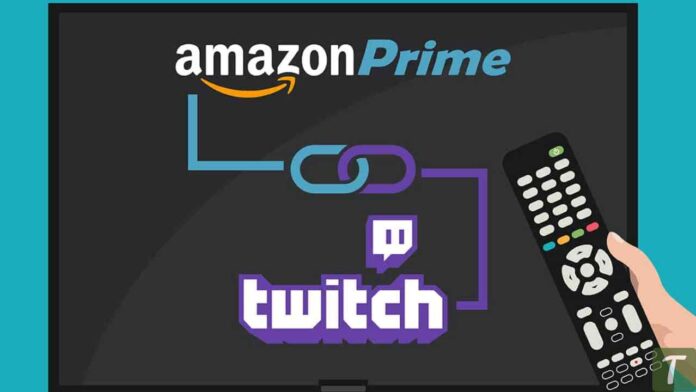 In the modern tech era, prime gaming is a premium experience on Twitch that is included with Amazon prime and prime video memberships. It includes exclusive gaming content, bonus games, chat badges, special emotes, and much more. In the further continuation of our twitch prime gaming series, we are here with another guide on how to link amazon prime gaming with twitch. We have already discussed amazon prime gaming, the twitch channel, and much more about that, if you have missed all those you may refer to previous blogs on this subject.
The benefits of having your twitch account linked with your amazon prime gaming account are tremendous. Today, this super guide will help you in connecting prime gaming with twitch. We will also mention some benefits of having prime gaming. Let us dive in!
Know more about Twitch Prime and Twitch Turbo nowhere.
Also Read: How to Fix Twitch AdBlock Not Working | Block Ads
If you have Active Amazon Prime Membership Already
A user who is already having an active amazon prime subscription will surely have benefits and rewards in the gaming area when your Twitch account is linked with your amazon prime gaming account.
Here is how to do so-
Go to the official website of Amazon and log in to your user account.
Select the option of "account and lists", which you will find in the top-right corner of that particular tab.
From the drop-down menu that will pop up immediately, click on prime membership
Select "see all your prime benefits" to open a list. Scroll down till you see an option called "streaming and digital benefits" and search the option of prime gaming from it.
After selecting the prime gaming option, the page will forward you to the main page of amazon prime gaming.
Form the menu, available on the left side of the screen, and after seeing "link twitch account". Confirm it by selecting "link accounts".
The final part will appear on your screen and from there you will have to confirm the accuracy of your twitch account which you are linking with prime gaming. Click on the particular account and you are done with linking amazon prime gaming with twitch.
Benefits of having a prime gaming subscription
There are plenty of benefits that you will enjoy from having an active prime gaming subscription. Some popular ones are listed below-
Unique and special prime badge after your name while chatting through live stream.
Loot in games, benefits of free gaming, a monthly subscription to any channel which you love a lot!
Access to premium and exclusive chat with vibrant colors and emotes which you may also donate with your friends and all.
For the passionate ones who are fond of watching gaming live streams and following famous gamers, prime gaming is worth it. You will receive free in-game cosmetics, which can only be used while playing games. You will get much more than you pay for. Every month there are specific loots festival which provides exclusive rewards.
Is there any way to get prime gaming with amazon prime?
After subscribing to amazon prime, you will receive prime gaming also, for free. You don't have to pay again and again.
What if I don't have a prime gaming subscription?
If you are not having an active prime gaming subscription, but you are trying to get it for free for a week, you may proceed as directed-
Through the official site of twitch, sign in with your account credentials.
Select your respective avatar which you may find in the top-right corner and choose the settings option from the menu bar.
From the uppermost menu option, choose the option of prime gaming, then select "try prime gaming".
The remaining process is straight forward but you surely will be asked for your personal information to have an active subscription. You may cancel at any time.
Also Read: How to Check Twitch Chat Logs | Find Message History
How to unlink your twitch account from prime gaming?
If you have come to this end, and end up thinking that you will now be unlinking your account for sure. We are explaining that process also in simple and layman's language.
Open the "your twitch accounts" option in the prime gaming site.
Select the "unlink account" option, besides the respective account which you want to disconnect.
You may delete multiple accounts also, in case you are having them.
Wrapping Up
So, by the above-mentioned steps, you are good to connect/disconnect your Twitch account with Amazon Prime Gaming. If you like the article smash the like button below and don't forget to share your valuable feedback in the comment section below.