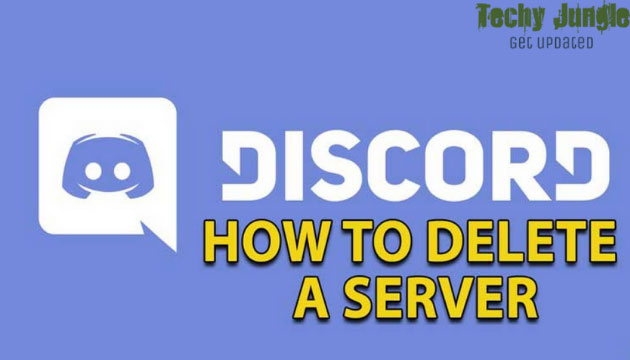 Are you also stuck in How to delete discord server? Don't worry just stay tuned… Discord is the best app working for the community, especially for writers, social media lovers, etc. Millions of people are running discord mobile apps, and web servers must admit that the Discord platform is entirely secure and better.
Still, due to its dependence on everything, it often goes wrong, which is the payment that its users have to bear. People frequently ask those questions how can it be deleted because Many times, such questions have not asked why the account is visible even after deleting it from the server?
If you want to remove the server created by you or Discord, then you can complete this process in a few minutes. There were two ways for this, which we will tell you about it.
If you've approved two-factor authentication, you'll require to know your six-digit "authentication code" to finish it. You can discover this by opening Authy or the Google Authenticator app on your mobile device.
This article will explain how to delete the Discord server using the desktop app for your PC, Mac, or the mobile app for iPhone also on Android devices.
What Is the Easiest Way to Delete the Discord Server?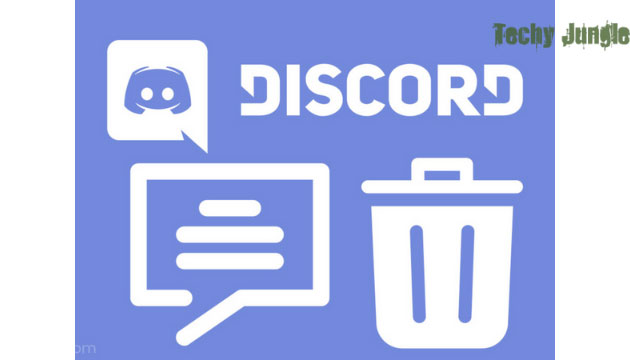 So many people say that how complicated it is to delete Discord servers, how can Discord servers be removed? Even after so many efforts, I am unable to remove it; why is this? So let us tell you that it is elementary to do this; you can quickly remove the Discord server.  We have told you some steps with the help of which you can delete the Discord server.
Open the Discord app and log in.
Choose the server you want to remove and select Server Settings from the menu.
Choose Delete Server in red at the bottom of the left menu.

Double-check the valid server name in the popup box and choose Delete.
Also Read: Discord Spoiler Tag On PC/Mobile With Text/Images And More
What Is Another Way to Delete the Discord Server?
As we told you earlier, there are two ways for this second: if you have two-factor authentication enabled, enter the OTC code.
But if 2FA has not been enabled on your server, it will be removed from step 4. If you have enabled it, you will need to complete Step 5 to delete your server. 
If you don't use a backup bot to keep a recent copy of your server, your server is gone forever once you hit delete a second time. There is no refinement period and no 30 days wait for it to escape. There's no backup plan. 
Research has shown that server members have not been notified of deletions. Your account disappears from the menu in the Discord Server app, and you won't locate it in the Server browser or search. 
How to Delete a Discord Server by the Desktop App?
Now we tell you how to delete discord servers from mac or pc. For that, follow the instructions given below;
Unlock Discord on your Mac or PC and go to the server you want to eliminate.
Tap the server name in the top-left corner of the screen.
Choose "Server Settings" from the dropdown menu.
Tap "Delete Server" in the left sidebar. How to Remove a Discord Server Choose the red "Delete Server" option.
A popup will arrive. If you have two-way authorization permitted, enter the server's name, it will write at the top of the popup or open your six-digit authentication code.
Tap "Delete Server".
How to Give Ownership of Your Discord Server to Someone Else?
Here we will tell you how you can change it to someone else's name without deleting your server. To pass the ownership of Discord to another person, friend, etc., you have to follow these steps.  
Open your server settings again, but instead of "Delete server", select "Members" in the left sidebar.

 That will give you the list of each service member. Hover over the name of the person you want to give ownership of and tap on the three dots that seem on the right.

 Choose "Transfer Ownership".
How to Delete a Discord Server by the Mobile App?
To delete the Discord server from your iPhone or Android device, first, unlock the Discord app and navigate to the server you need to delete.
Swipe right to open the side list and tap the server name at the top of the screen.

In the popup that seems, tap the gear icon on the right.
Select "Overview."
At the end of the "Overview" page, choose "Delete Server".

After doing this, they will pop up a question if you want to delete the server. Tap "Yes" to verify that you need to delete it. If you have two-factor authentication installed, you'll need to open the authentication code seen in your Authy or Google Authenticator app.
Can the Server Delete My Account of Less Activity?
Many people also ask whether their discord account can delete if they are not active in Discord for a long time. So let us tell you that Discord does not remove servers due to inactivity, not being a member, or any other reason.
Discord does not perform any such activity,  except the users themselves give such permission. Maybe some abusive content is being put on your behalf, or if some other person has reported, then it is possible. 
Also Read: What is Better Discord | How to Use Better Discord
Video Guide to Delete Discord Servers
If you have any doubts about the process of deleting discord servers, then you can have a look at the below-given video.
Conclusion 
This article has told different steps to delete discord servers while using a mac, browser, Android, or iPhone. Now, you know how you will delete the discord server. Alert that you can give ownership to another easily if you don't wish to delete your server.
We hope that you guys like this article and we also hope it is helpful to you. Don't forget to tell your views in the comment section below. Also, if you like articles related to the same, then you can look at our other articles in the technology category.