Twitch Channel Points is a way to connect with the audience, and the more you join the audience association, the more points you get. You will get a complete list of Twitch channel points in this article, so let's start with the basics!
How Do You Connect With the Audience on Twitch?
Twitch acts as a key to interacting with streamers and viewers. Viewers are free to contact the streamer of their choice via chat. Viewers can talk and ask questions to their favorite streamers at any time. That's a way Twitch has created Channel Points.
What Are Channel Points on Twitch?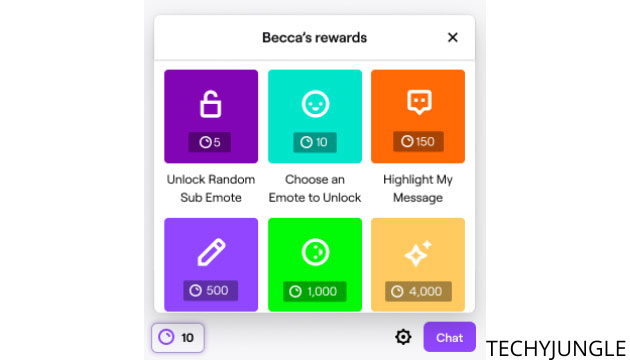 Twitch Channel Points is a kind of reward system that provides viewers a chance to chat during subscription and at the same time offers many benefits to the viewers. Due to this system, people stay connected to it and watch the series.
We will now make you aware of the mind-blowing facts to get the marks below. 

Twitch's Rewards Program is only available to Platform Partners and Affiliates.
Each streamer can customize rewards for points on your channel, but there are also some default settings.
You will get points only on the channels you have subscribed to; if you want to gain more points from Twitch, you have to subscribe to other media.

Rewards for these points are a great way to interact with your community and add them to your stream. 
By reading these points, you have come to know what Twitch's channel point is. Now we tell you how viewers get marks on the twitch channel.
Also Read: Don't Buy Twitch Turbo Unless You Read This
How To Earn Twitch Channel Points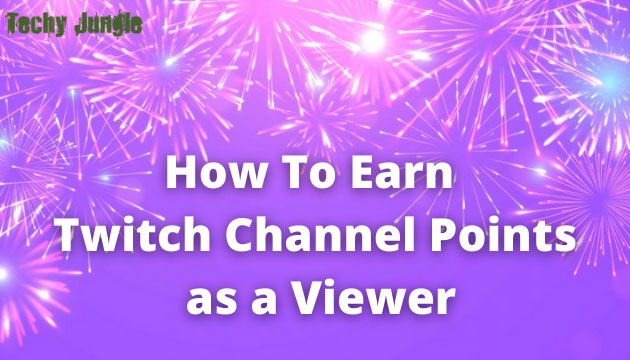 Twitch viewers who want to be a part of earning points. It is an excellent opportunity to watch the live streams and an inspirational moment for them!
Let us tell you that all the points you get within twitch can apply only on those channels from where you have earned them. You cannot directly redeem points earned in a different streamer's live channel on one channel.
How Do You Get Points While Watching Twitch Channel Points?
Viewers get to watch streamers subscribe to the Twitch channel, and after participating, streamers earn channel points through donating to:
| Task | Action availability | Points earned |
| --- | --- | --- |
| Watch a channel for 5 minutes | anyone | +10 |
| Tap to redeem channel points (every 15 minutes) | anyone | +50 |
| Watch channel for 5 minutes as a sub | Subscribers | +20 |
| Tap to redeem Channel points as a sub (every 15 minutes) | Subscribers | +100 |
| Pursue the streamers (points only given once per channel) | anyone | +300 |
| Applaud for the first time on a channel (resets every 30 days) | anyone | +350 |
| Gift a sub on an +500 channel (one prize for every 30 days) | anyone | +500 |
| Join an invasion at the end of a stream | anyone | +250 |
You can also get Twitch channel scores, such as watching the stream live every time the stream goes live. Which are a must-watch for ten minutes and a must-watch break of thirty minutes in between; these points are available to anyone who frequently watches the channel. The breakdown is as follows:
Earn Streak View Channel Points on Twitch
| Task | Points Earned |
| --- | --- |
| 2 consecutive streams | +300 |
| 3 consecutive streams | +350 |
| 4 consecutive streams | +400 |
| 5 consecutive streams | +450 |
What do you think about twitch prime? Do tell us in the comment section.
How You Can Set-up Twitch Channel Points As a Creator
Setting up channel points is not a difficult task to do, if you want to do so just follow the below points:
Firstly login to your Twitch dashboard.
Just tap on the "Enable Channel Points", this will activate channel points on your twitch account.
Now find and click on Manage Rewards, in this window you are responsible to setup your rewards that you will give to your followers on specific purchase.
Lastly edit them according to your convenience.
Bingo, now you have successfully enabled twitch channel points on your channel.
Also Read: Everything to Know About Twitch Prime
Also Read: How to Clip on Twitch | Create Twitch Clips
Frequently Asked Questions
Can Twitch Channel Points Be Reset?
At present, there is no such feature available in twitch. If viewers or streamers are thinking of resetting their Twitch channel point, you will have to spend all your old points and rewards for this; this is how you can reset twitch.
Can We get Twitch Channel Points With Auto Clicker?
Are you also thinking of getting reward points on the twitch channel by tapping the button then? For this, you have to go to the chrome extension of the twitch channel.
Chrome should claim your channel points to be available by auto-clicking on it when connected to the browser. This way, you can enjoy the stream without checking for bonus points.
How To Hack Twitch Channel Points/Numbers?
Many times people think that we should hack this system to work according to our wish, then let us tell you that if you feel, then you will have to take the risk because the computer may malfunction.
You know that stream. You can earn points only by watching. If you want to score points without watching streams, you can play twitch stream channels and go anywhere; you will also get points and do other things but can not hack!
Wrapping Up
Twitch channel is a fun and unique platform for the viewers, which has brought a new feature to keep the viewers connected. The more you watch the twitch channel, the more points you will get. Now it depends on you how many channels you subscribe to it, how many points you get.
How did you like this blog, do let us know in the comment section below. Also Don't forget to subscribe to our newsletter.