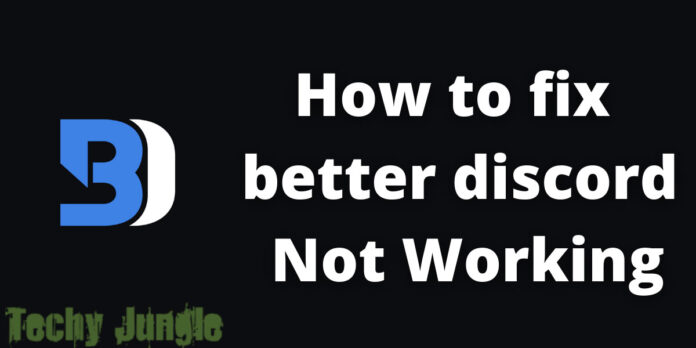 Better discord theme not working – Despite its popularity, online gaming does not function without game extensions and applications. Gaming community members love Better Discord. Users of Discord gaming were already delighted with their experience.
Further, Better Discord has emerged as the best extension to provide an outstanding gaming experience. The Better Discord gaming adds more emotes and CSS changes in addition to the gaming advantages. There are multiple display modes, a built-in plugin, and a theme loader.
Also, you can find the best discord servers with a particular Discord server list where you can browse information on each server.
In this article, we will tell you how you can fix the better discord. Let's begin 
Solutions of Better Discord Theme not Working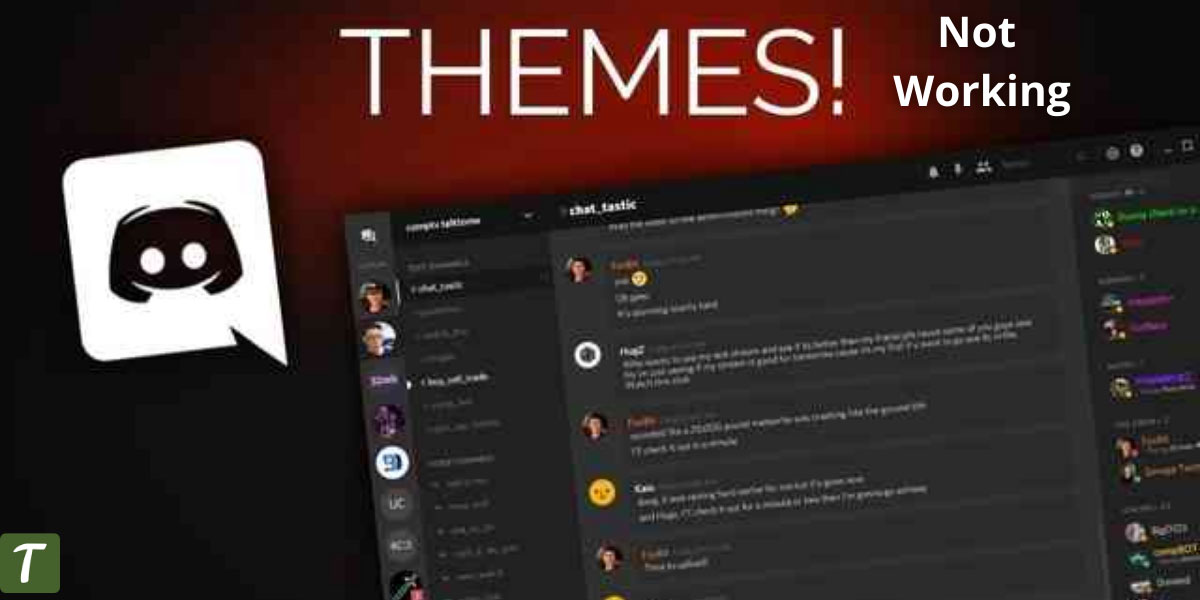 Restarting the Discord server.
Log out and Login again in Discord.
Use BandagedBD Repair.
Remove custom Themes and plugins.
Re-install it.
How to Solve Better Discord Theme not Working
Below Are some steps to solve Better Discord Theme not Working
Restarting the Discord Server Would Be a Good Idea.
When your theme stops working, you can restart your better discord server; this is one of the most timely ways. Once you continue, your new session may likely start. It may often happen that discord may not work on the first restart, but it will indeed work the second time. 
Restart your discord on windows and Mac 
For Mac, press the Command + R key to refresh the app. 
For Windows, press CTRL + R, and you will see a refresh icon appear. 
Then, Discord will restart itself after it goes blank for a moment.
What is Better Discord | How to Use Better Discord
Discord must be logged out and logged in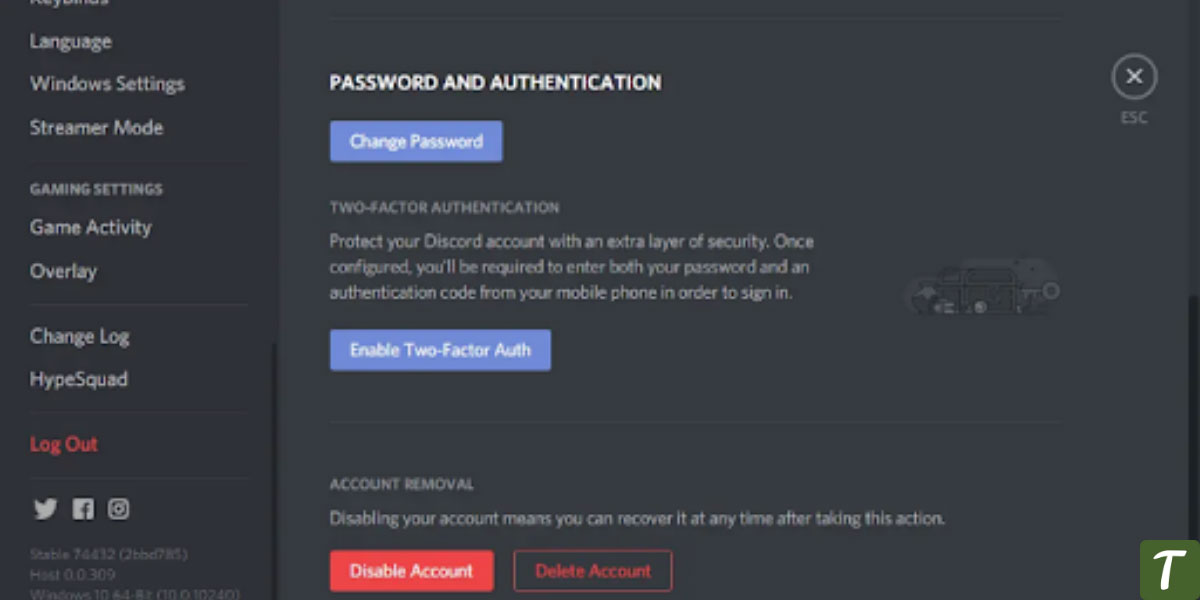 It's also believed that by logging out and logging back in, one can find a solution for accessing this better discord. You can also take advantage of this process, even if it sounds strange. Here are the steps you should take to fix the issue:
Start Discord on your computer.

To do this, click the settings button

Go to the settings page and click on Log Out.

You must reboot your computer after you log out.

Sign in to your Discord account again after you have relaunched Discord

 BandagedBD Repair Using The BandagedBD Installer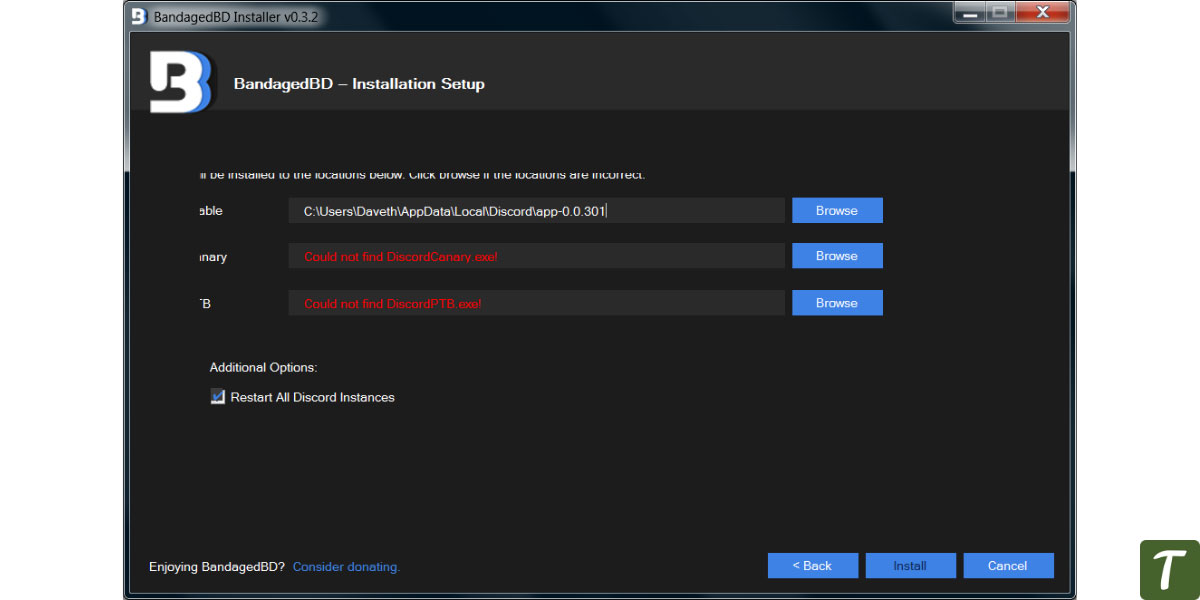 While installing Better Discord on your computer, you must have seen the repair option of bandagedBD. With the help of this, you can quickly fix the error of Discord. For which you can follow these steps. 
BandagedBD installer is available on Github.

For Mac or Windows, download the preferred version.

Start the software by running the installation file and agreeing to the terms.

After that, you must choose Repair BandagedBD.

To repair the stable, click the "Repair on stable" button in the pop-up window.

Choosing all the issues that you have with BandagedBD is next on the list.

Finally, click on Repair to complete the process.

Removing Custom Themes and Plugins
You may also be having trouble with a better Discord failure because of custom themes and plugins you have downloaded. If you still experience the same issue after removing all the custom themes and plugins from the better Discord folder, it may have been caused. 
Instead of deleting themes and plug-ins, you can save the themes and plugins in a separate directory: relocating them to a new folder will not allow Better Discord to access them.
Here we will tell further steps to move the folder.
Go to the settings page first once you launch Discord.
Choose Plugins or themes from the Bandaged BD. If needed, select the option that says "Open theme folder" or "Open theme folder."

The folder containing all the themes and plugins you've added will appear. You can move those files by copying and pasting them. If you want, you can delete the files.

If you are still experiencing the better discord plugins not working after clearing your PC's cache, restart it.
If all the issues are resolved through this process, then you can download new themes and plugins. 
Improve Discord by Reinstalling It
If the theme of Better Discord is not working even with the methods mentioned above, then you can reinstall it. Reinstalling should be done because there may be a corrupted file in the discord server, which made your theme unable to work.
Follow these steps to reinstall better discord.
Download the Better Discord installer for Windows or Mac from GitHub pages.
When the installer has finished, execute it and select Uninstall BandagedBD.
The next step is to tick the "Remove from stable" box. You also need to select the additional options: Remove all BandageBD data and Restart all Discord instances.
Once the Uninstall button is clicked, the system will reboot.
Wrapping Up
So these were some ways to fix Better Discord not working or its themes, which can help work on new themes. You can restore the theme of Better Discord by following the methods mentioned above. 
How to Install/Uninstall Better Discord | Step by Step Guide