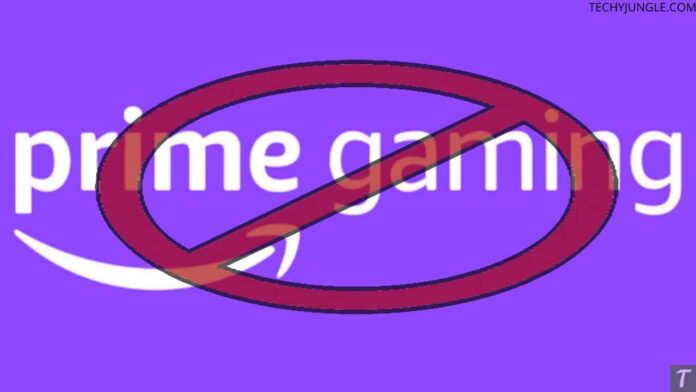 Online gaming is having its image in today's era of science and technology. Youngsters, and especially teenagers are very fond of online gaming. You can have the experience of online gaming through mobile phones, tablets, PCs, laptops, and many more. Today we are here to discuss, Amazon prime gaming, previously known as twitch prime, which has a wide variety of users throughout the globe.
The concept behind Twitch came from Justin Kan and Emmett Shear, in 2007, they launched a website popularly known as Justin tv, which allows people to stream themselves and chat have to chat with their followers and the live audience.
Thanks to the large gaming-based crowd, it was renamed Twitch Interactive in 2014, when Amazon bought up the whole company for $970 million. It is one of the top gaming platforms which you can avail yourself and enjoy through its subscription.
If you are used to enjoying a streamer's content and videos whether the genre may be like-cooking, making art and craft, singing, dancing, podcasts, and much more, you can support them by providing them money as a part of the donation and pecuniary support which is necessary for a digital content creator to compete in this tech era, subscribing to their channel by paying a small monthly fee, or by donating some bits, which is a type of virtual currency that he or she can only use on twitch for buying some credentials.
These subscriptions were priced at $5 (about Rs 375) in earlier days, but since last year, a downfall is monitored in the subscription prices drastically, Twitch also introduced regional pricing, taking the cost down. Thanks to Amazon for this.
Subscribing to someone through the browser will now cost you Rs 110, while on a mobile you will have to pay Rs 120. But what if you are bored of paying for it again and again? If your question is – How to cancel prime gaming?
Then, comrade, you are the perfect place. If you want to discontinue the service, we will be discussing the steps to cancel twitch prime, also you will be guided to the benefits of having a twitch prime membership/subscription.
Also Read: Steps to Link/unlink Twitch with Amazon Prime Gaming
Benefits of having a Twitch Subscription
Subscriptions of twitch come with benefits such as ad-free viewing, a badge after your name which looks cool, and exclusive emotes that can be used all over the platform. You can also gift these emotes to a specific viewer in custom quantities to a community of gamers as well.
Additionally, they are available at three levels, where the latter two grant more emotes and a standout badge and are meant for those who feel like donating a streamer more money. Streamers also earn due respect through sponsorships, esports tournaments, affiliate links, and advertisements – which a lot of top streamers avoid running.
Maybe, by reading that much about twitch gaming, you have generated an extreme desire of buying a twitch gaming subscription. Don't you? So here is the way- While Prime members are eligible for Prime Gaming, you would only receive one single Twitch Channel Subscription to use on any particular channel during your free trial period.
If you've completely optimized your free trial already, then, you aren't eligible to receive a Prime Gaming channel subscription during your Prime gaming Free Trial.
Click on the subscribe tab on the page of the respective channel.
Select the subscribe button with the prime gaming crown badge.
How to Cancel Prime Gaming Subscription on Twitch
Twitch channel subscriptions purchased through Prime Gaming are not having the option of auto-renewal. You have to redeem it every month, to enjoy the benefits of prime membership but for those, who are having a strict budget, prime gaming can't be considered good, instead, they must focus on their necessities rather than waving their valuable money on these online luxuries.
Whatever the reason may be, either your limited budget or dissatisfaction with the twitch prime subscription. You may cancel twitch prime at any instant time.
Go to your user account on twitch by signing in (click on the blue sign-in button to do so) from your preferred browser.
Click on the unlink account option.
Related: How to Check Twitch Chat Logs | Find Message History
Alternative Method: How to Cancel Prime Gaming
In case you are not satisfied with the previous technique to cancel twitch prime, here we are having an alternative also.
Go to the official site of amazon or mobile application (available for both android and IOS users).
Log in to your Amazon account using your email-id/mobile number and password.
Click on the menu option and from the drop-down menu, select your payments option.
Remove all the credit cards that are already linked to your Amazon account.
After this, all the subscription renewals would be canceled and the next time, it will automatically deactivate the gaming service.
Do write your opinions and queries in the comment section and do share them with others as well!