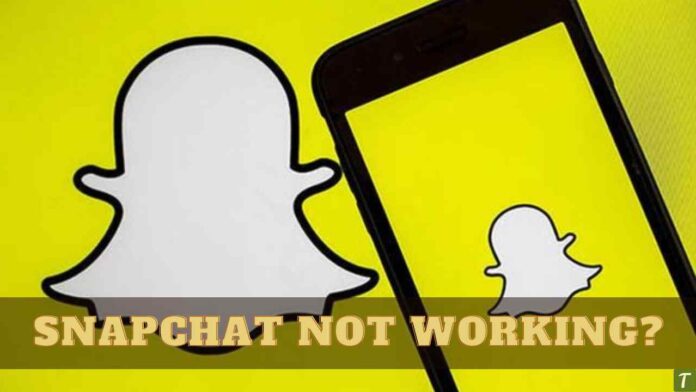 Snapchat has made itself one of the most widely used social media platforms in the present era, crossing over 500 million users. Nowadays Dark mode of Snapchat is becoming popular day by day. You can use this for being in touch with your dear ones, or to depict what is occurring in your life, which you can present using pictures, selfies, candid moments, and chats, it has covered almost every phase which netizens are thinking of to be on a social media platform.
What if Snapchat is not Working?  you will feel out of the loop when you are not getting updates like to whom your far friend is dating, where your second cousin is spending his holidays and many more like that… after all this, all of a sudden, a question will surely strike your mind­- Why is my Snapchat not working?
Here, we are going to discuss the above-mentioned issue, and how to get rid of it, in detail and in the simplest points. So here we go-
Is Snapchat down?
If Snapchat isn't working, the first thing that must strike your mind is that maybe it is down for everyone-server down the issue. Two platforms to get to know about this are- Down Detector, a site that tracks all kinds of services and whether they are down. For this-
A) Go to the Snapchat page of the down detector, and it will tell you whether Snapchat is having issues or not.
B) You can also check the Live Outage Map to see if the issue is restricted to specific regions, including your area or not.
Also Read: How to Get Dark Mode on Snapchat (iOS or Android)
How to Fix Snapchat Not Working Problem?
Reopening & Re-Login to Snapchat App
Update your Snapchat to the new Version
Restart your system
Clear Cache of the Snapchat app
Reopening & Re-Login to Snapchat App

If Snapchat is not down, but still isn't working for you, try to reopen it. If you are still facing the issue, log out from your account and log in back again. This will resync your snaps with the server and may fix the Snapchat not working issue.
Update your Snapchat to the new Version
Running an old version of any app is not always good, it might also bring issues at a particular instance, especially when vital changes are implemented to them. It will be worth it to check for updates.
Restart your system
Like many other issues, this problem can also be solved by using, one of the most common fixes, restarting your phone.
Clear Cache of the Snapchat app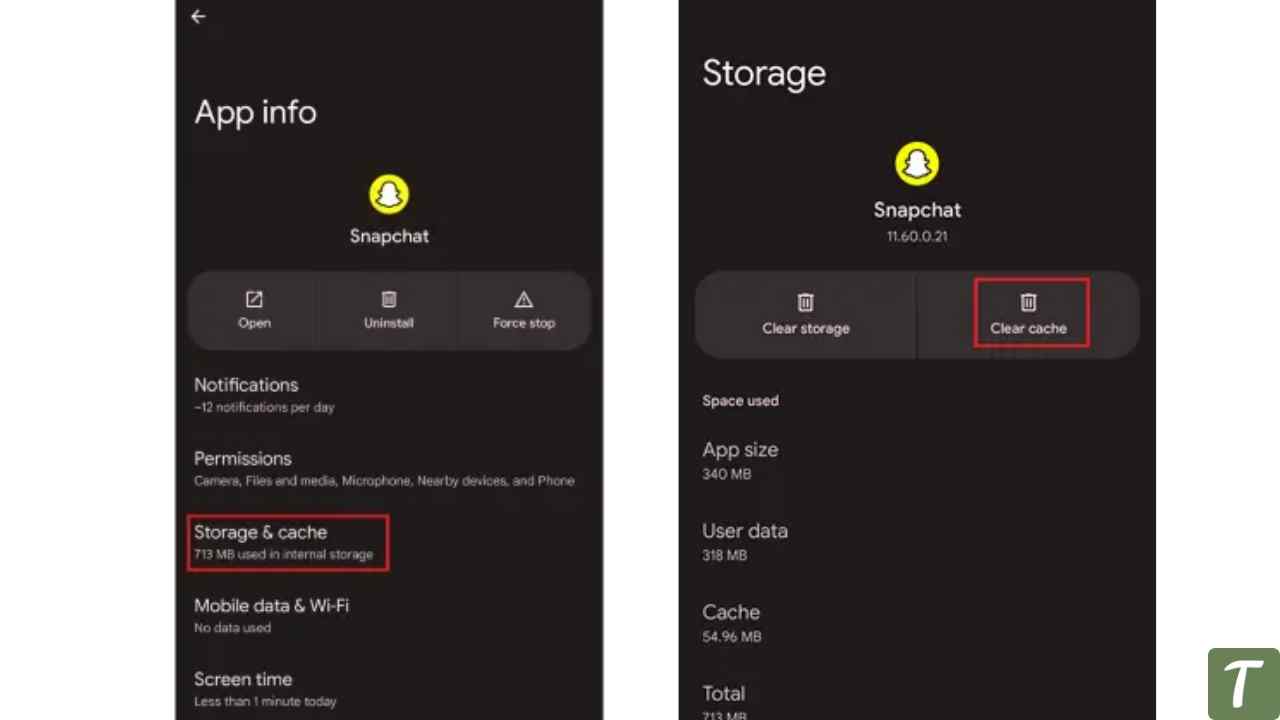 Another easy way of troubleshooting the Snapchat not working issue is to clear the app's cache. The option to clear cache is available on Android devices only. For Snapchat not working on iPhone, you will need to delete and reinstall the app on your iPhone.
How to Solve Snapchat Camera issue (Problem fixed)
You can resolve the issue with Snapchat Camera by switching to a different network, restarting the app, or restarting the device. Try some of the previously mentioned tips and tricks for camera troubleshooting! Switch between cellular mobile data and Wi-Fi. Instability or low bandwidth of internet connection might affect how the Camera works.
Related: How to Reverse Video on Snapchat | Step By Step Guide With Images And Video
Wrapping Up
So by using the above fixes you are good to use Snapchat normally. We hope this article solved your problem, do smash the like button below, comment, and share.